Renowned British designer, Tony Castro, has shared images of a new design for a 65-metre megayacht. This yacht, with a hull constructed using the latest techniques, will be a luxurious retreat for the owner and his guests.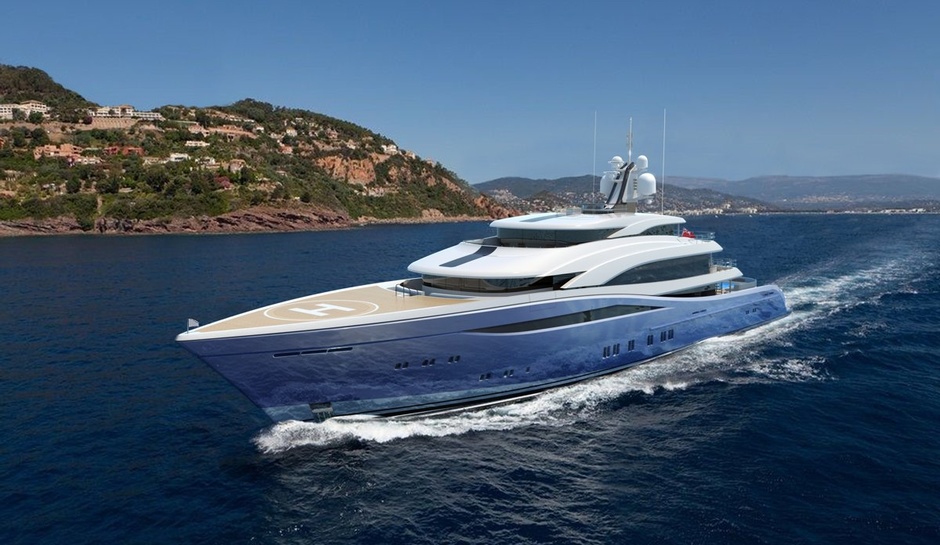 Behind the sleek hull lines stretches the main deck with a large swimming pool and sunbathing terrace. A walk down below leads guests to the beach club, which is concealed behind a hinged bulwark.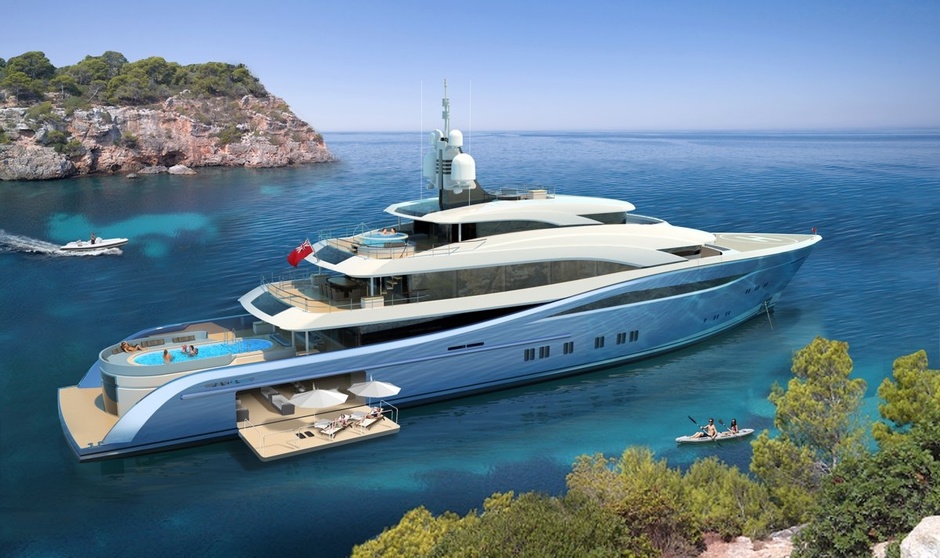 The spa pool is located on the upper deck and of course this is the best vantage point for skyline views. A helicopter pad is provided on the megayacht.