Dutch architects intend to convert decommissioned dryships into premium homes equipped with «green» technologies. Their plan is to retrofit six to fourteen 200-foot boats to create two residential complexes in Holland and then implement the idea worldwide. Developers are expected to begin creating the first luxury drydock homes later this year.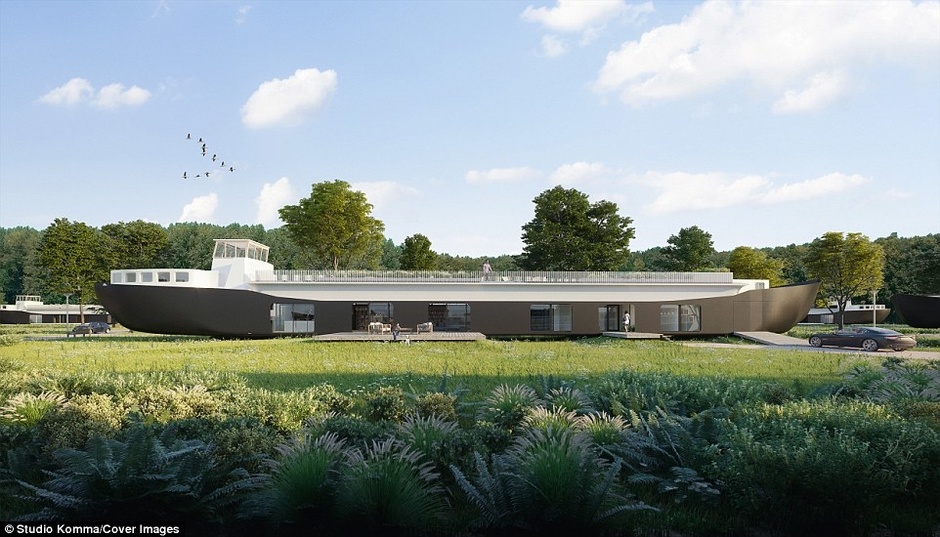 The project, called Marine-doc Estate, was developed in collaboration with the landscape architecture agency Buro Poelmans Reesink by two architects, Studio Komma and Studio Kees Marcelis.
The boats will be lifted from the water, taken to their designated location and transformed into spacious modern homes, fitted with solar panels and other eco-technologies.
The idea is not only to give the decommissioned cargo ships a second life: its authors intend to create comfortable residential areas by blending the dry cargo ships into the natural landscape.
To pay tribute to the navigable past of the constructions, the developers plan to place them near the open ponds.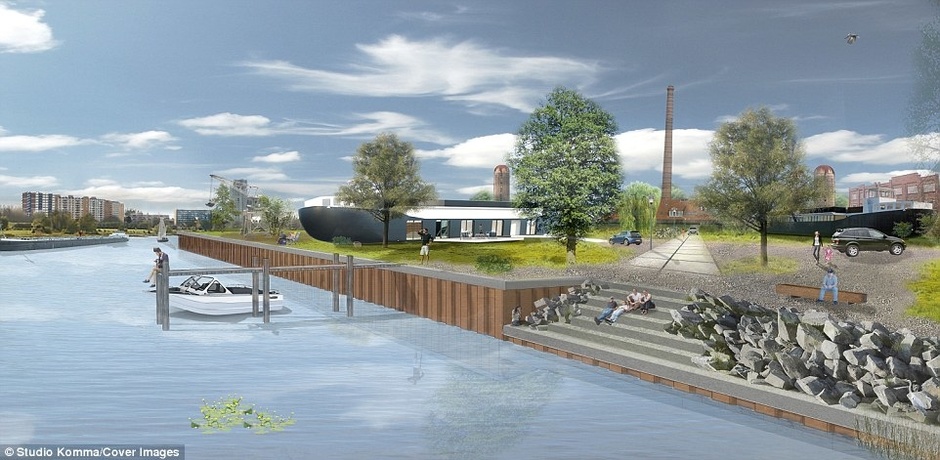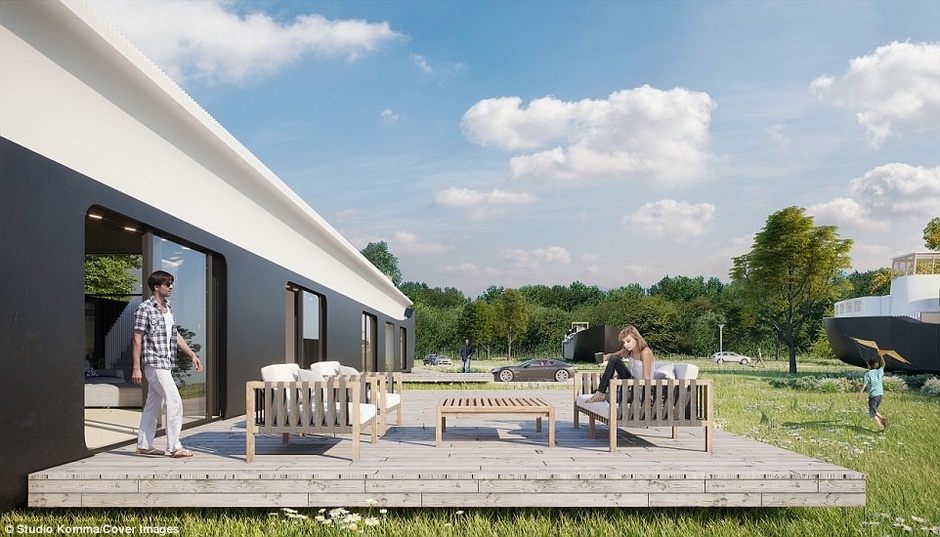 The unusual houses will be arranged according to the superyacht principle.
Aft on the lower deck is a planned full-beam «»master suite with a separate bathroom. The forward area is defined as a garage for «tender», the role in this case will be played by a car.
In the centre, there will be a saloon-living room with view windows and glass sliding doors as well as three more cabins-rooms, galley-kitchen, WC and various storage spaces. The upper deck will be designed for outdoor recreation. Seats and sun pads will be placed here.
The designers will keep the original ships look and feel, including the wheelhouse, which will function as a glazed terrace with a 360 degree view.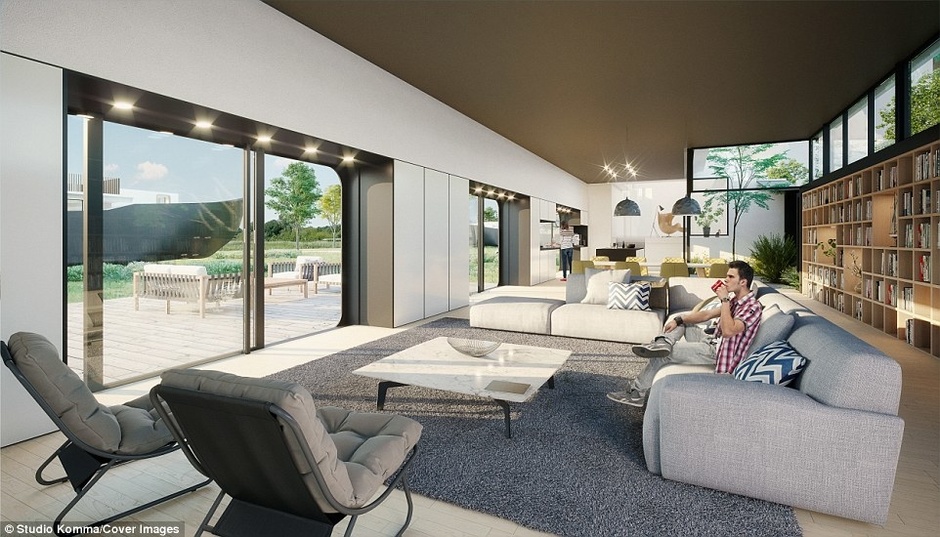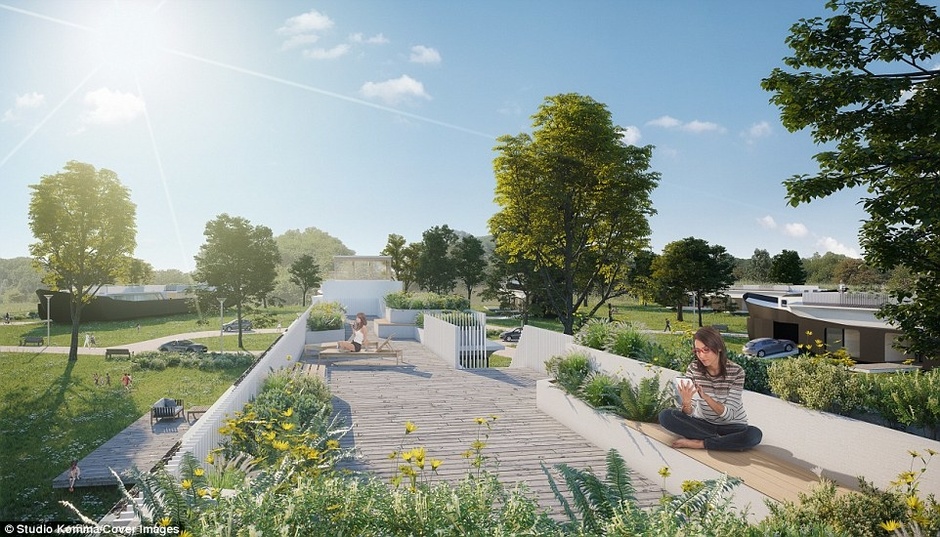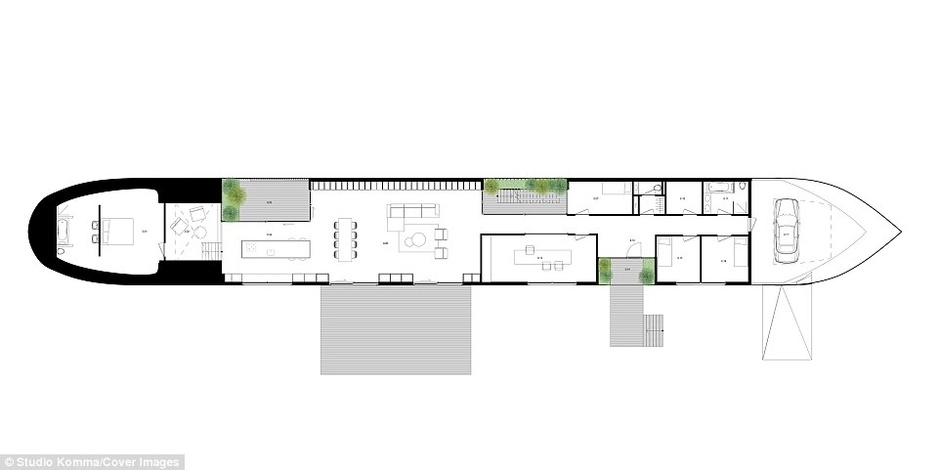 How much will such real estate cost and where will the first 200-foot mansions appear is not known yet. But it is already known that the first converted vessel will be a 50-metre cargo ship Kempenaar, which became uneconomical to use for its intended purpose.