The big European exhibitions in Cannes and Monaco will be held on 6-8 September at St. Petersburg International Boat Show - 2018. Petersburg International Boat Show - 2018. The St. Petersburg Boat Show will take place for the fifth time on the moorings of the Union River Yacht Club.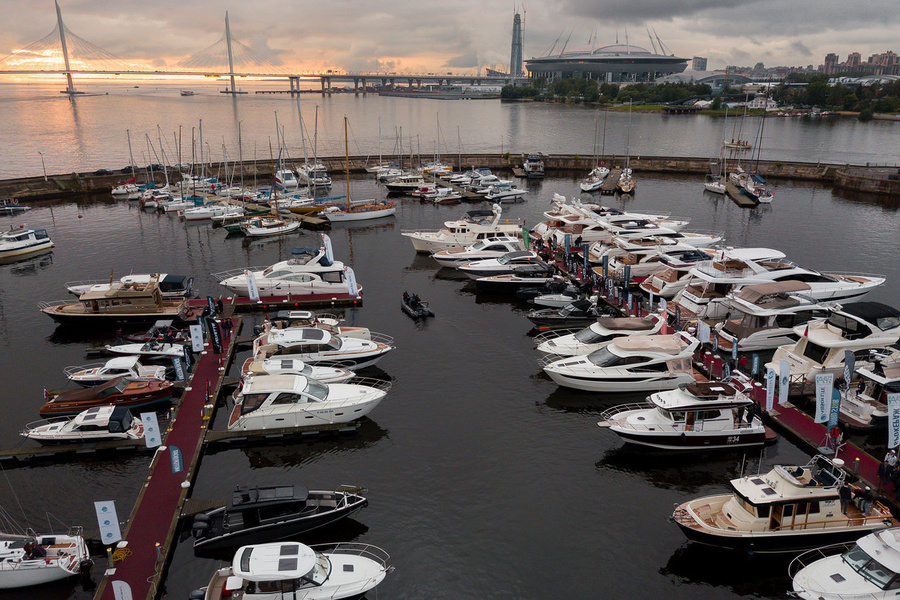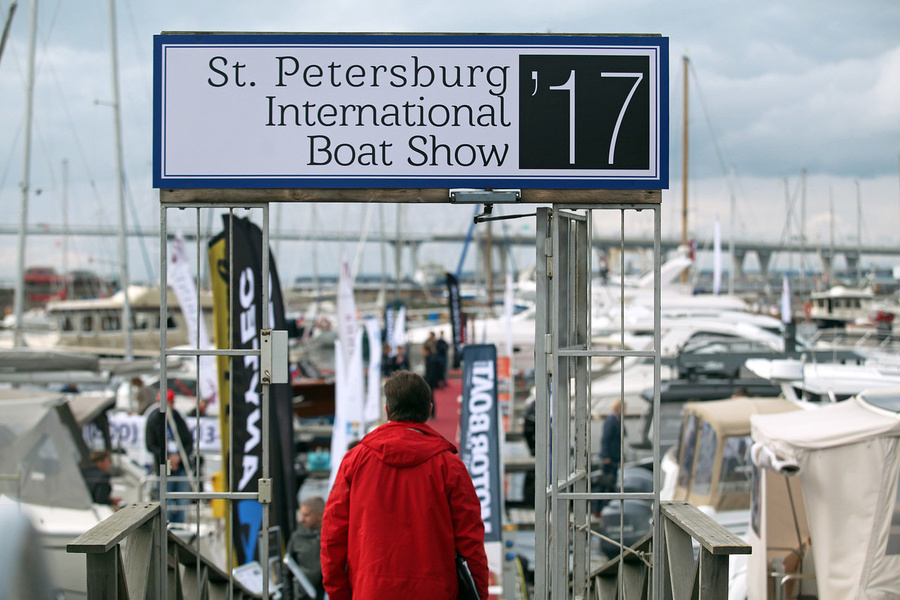 At present SPIBS is the largest exhibition of boats and yachts on water in the Northern capital. This year more than 30 companies have confirmed their participation in the exhibition and they will demonstrate more than 50 yachts.
Rond Yachting, the official dealer of EllingShipyard in Holland will present the new model Elling E6 Highline that had its world premiere at the beginning of the year at the exhibition in Dusseldorf. Elling E6 Highline is an all-weather ocean cruiser with interior by famous Tony Castro.
At SPIBS, the Russian premiere of the new flagship of the XO BOATS aluminium luxury boat builder, XO EXPLORER, will take place.
XO Explorer is a coastal weekender with an enclosed wheelhouse, forward cabin with double berth, wind bar and lavatory. It is capable of speeds in excess of 40 knots.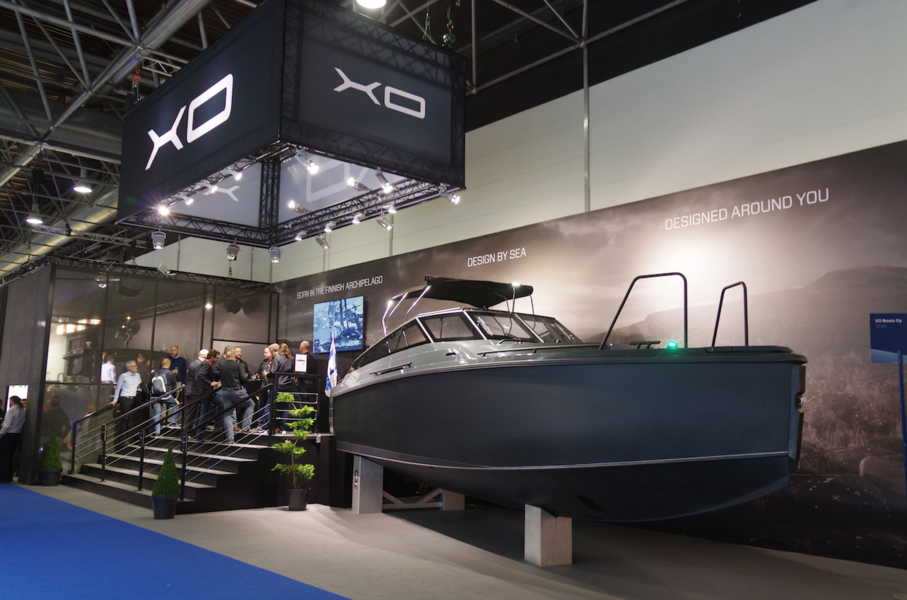 Dealers Princess, Azimut and Wim van der Valk will be presenting the latest developments from the yards. Several Princess and Azimut brokerage yachts will be displayed at the berths of the Union Yacht Club.
«Kazan Velvette Marine will present three models -» 23 Active Sedan family station wagon, stylish 24 Euphoria and popular 20 Image (over 500 hulls were produced).
Sevastopol-based Popilov Yachts specialising in steel trawler yachts from 16 to 20 metres is presenting a new fibreglass motorboat Popilov 960.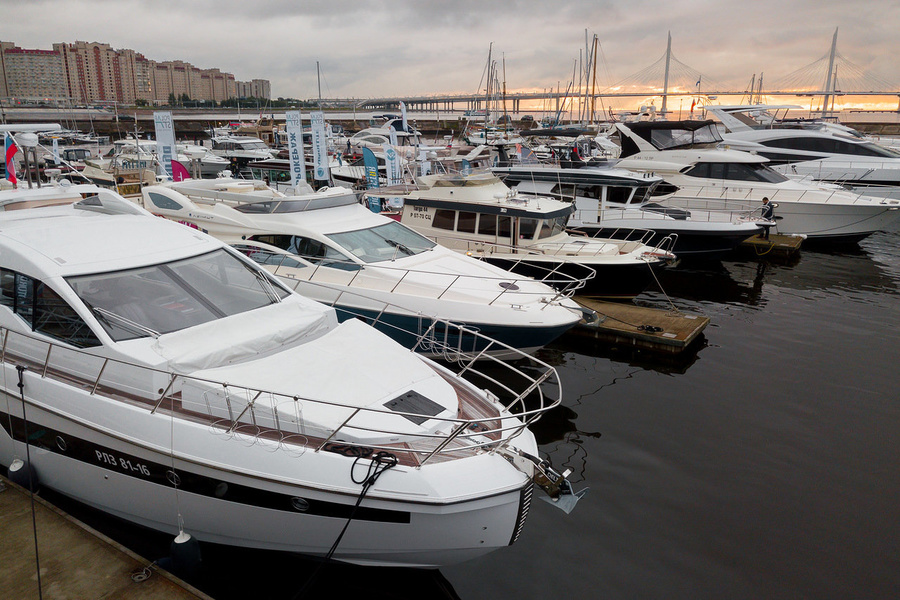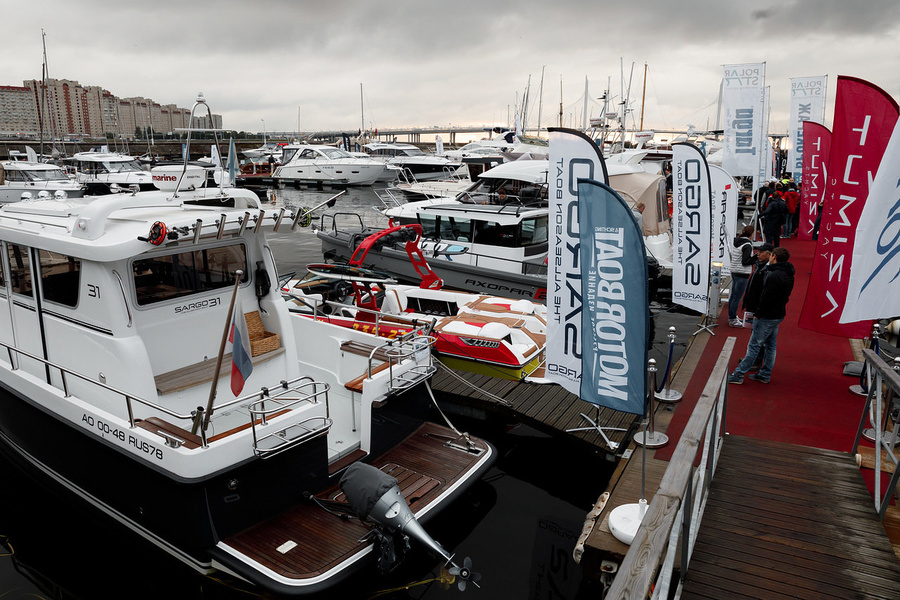 Evolution Motors from Ramenskoye will unveil Sirius speedboats using patented transverse-radius technology. The boats can be equipped with water cannons, and then their speed will increase to crazy 100 km/h.
Apart from that, the cabin 590 model can be seen at the show in convertible version «» and «hardtop» by another Moscow region shipyard - Enigma. The peculiarity of this model is presence of two fuel tanks (177 liters - main + 40 liters reserve). When using two fuel tanks, the range will be a record 450-480 km.
The sailing sector will be presented by the Polish shipyard Janmor. It will be possible to test the specially modified for Russia model Janmor 25.
It is a sailing yacht of B class («sea»), already in base equipped with everything necessary for long voyages. It has a competitive price - 2 million rubles including taxes.
As for the SPIBS business program, it is still under discussion.