In Croatia, the 40-metre superyacht Kanga, launched this summer, has burnt down. The fire broke out on the morning of September 7 while the yacht was moored off the island of Olipa, 15 miles from Dubrovnik.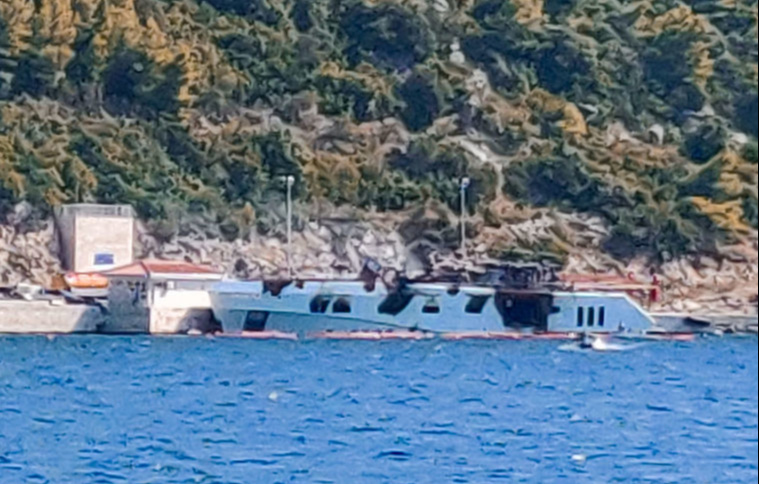 Thirteen people, including nine passengers and four crew members, were evacuated from the boat. Fortunately none of them were injured.

Kanga was due to shine at the Cannes and Monaco yacht shows.
The fire on the boat was filmed by eyewitnesses. The video footage shows Kanga's superstructure and its interiors badly damaged by the fire. The cause of the fire is not yet known.

The tri-deck displacement Kanga was built to RINA standards for an American owner. She has five cabins for 12 passengers and a crew compartment for 11 people on board.