Could a 106-metre vessel with a cargo volume of 4,200 BRT simply disappear into thin air? Designers Pieter van Geest andТracy janeTracey-Jayne Canavaggio are confident that it can. They claim the Mirage is invisible to the eye from a distance of 50 metres. Note that the vessel does not disappear from the radar.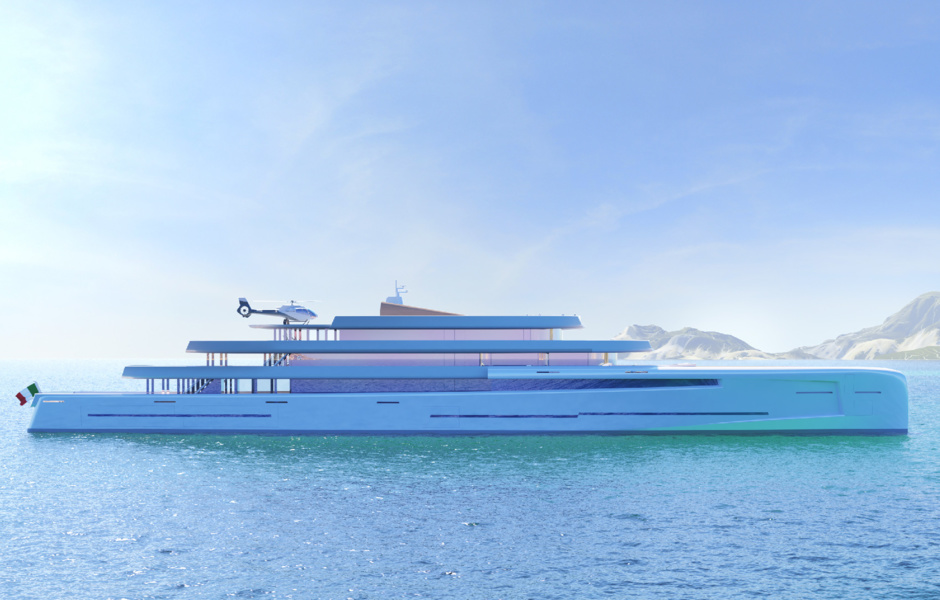 The effect of invisibility is achieved through the use of coloured mirror glass on all vertical panels, which refracts light and thus creates the illusion of disappearance.
The same material is used everywhere inside the yacht as a finishing material for columns and walls.«While outside reflecting glass hides the Mirage from prying eyes, inside it gives the feeling that you are floating», the designers stress.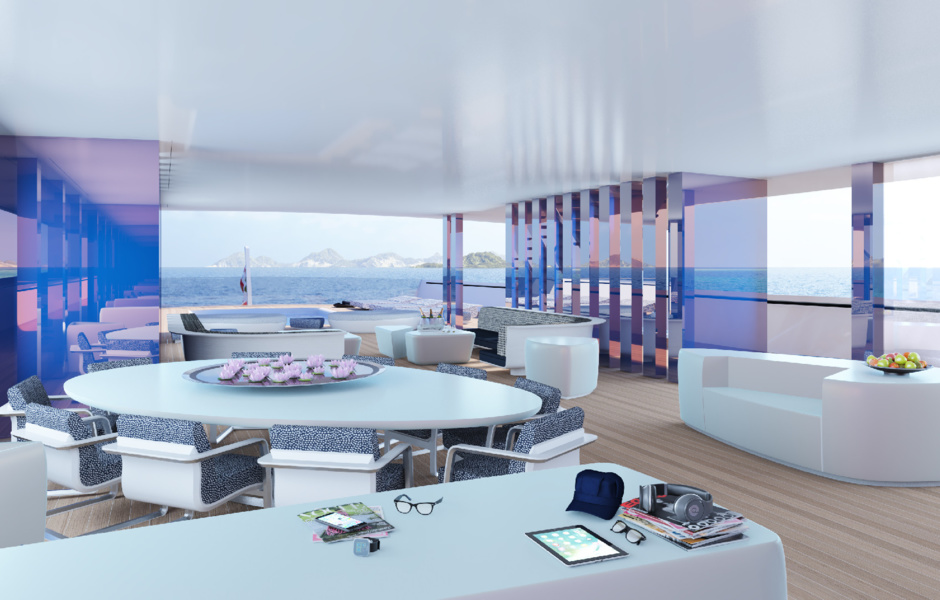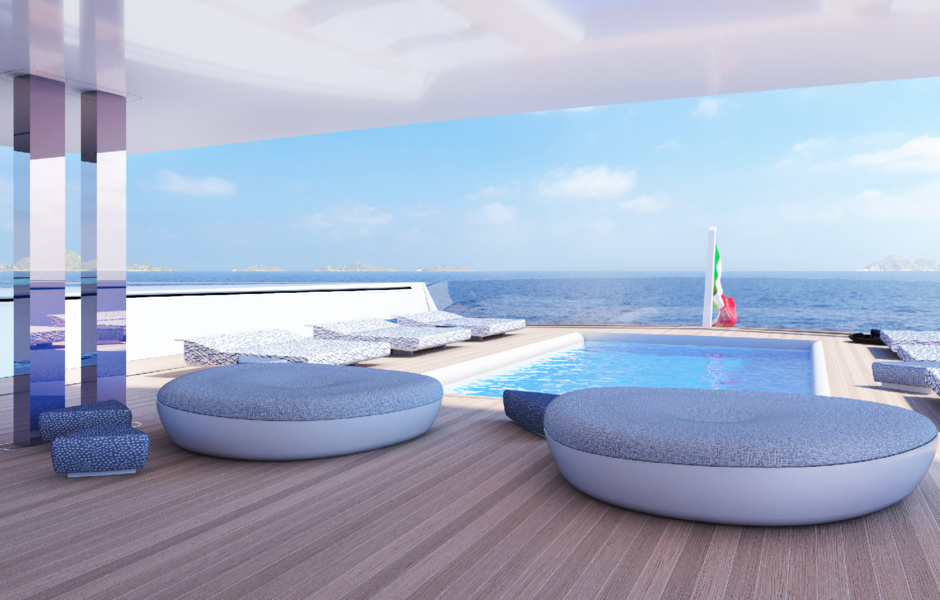 It took Dutch studio Van Geest Design a year to develop the design, which was unveiled at the Monaco show. « It took most of the time to investigate reflective glass, how it could be made»," admits Pieter van Geest. Glass like this had never been used before in the superyacht industry. Eventually a German company was found that could realize the designers' vision. Van Guest estimates that «, the disappearing yacht» that an Italian yard is ready to build, will take another three and a half years to complete. Fincantieriwhich the Italian yard would be prepared to undertake, would takeanother three and a half years to complete.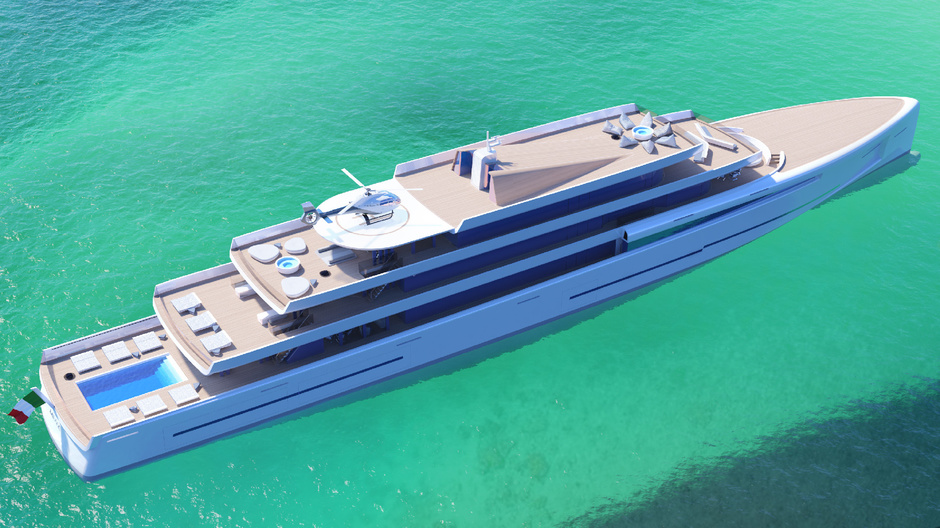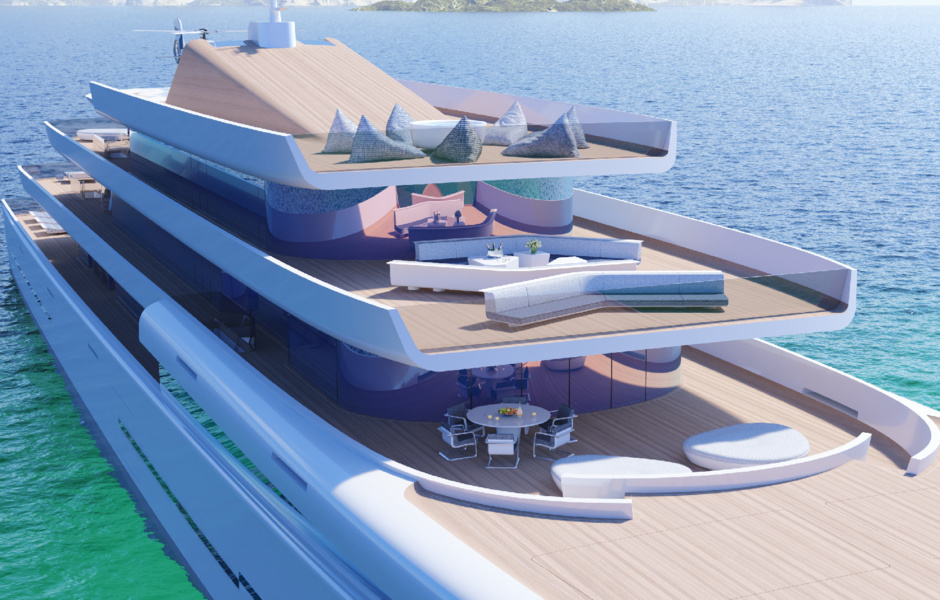 The six-deck Mirage can accommodate 14 guests and 29 crew members. The upper deck features a helipad, Jacuzzi and cinema.«Passenger staterooms are located on the main deck, the owner has a private deck with a» family salon. At water level there is a large spa area with a glass corridor leading directly through the engine room .
Two 3,440 kW diesel engines give Mirage a top speed of 19 knots. At 14 knots the yacht has a transatlantic range of 5500 miles.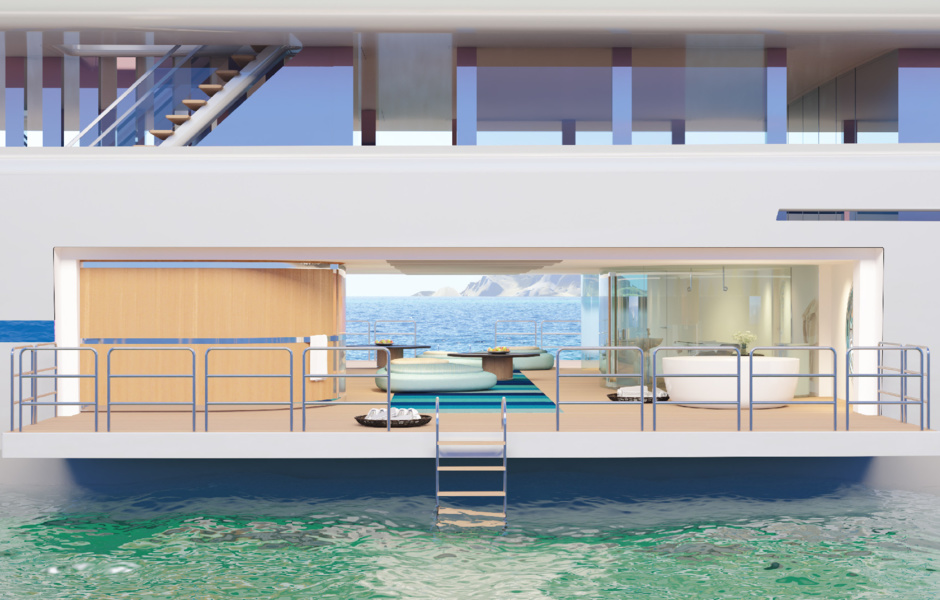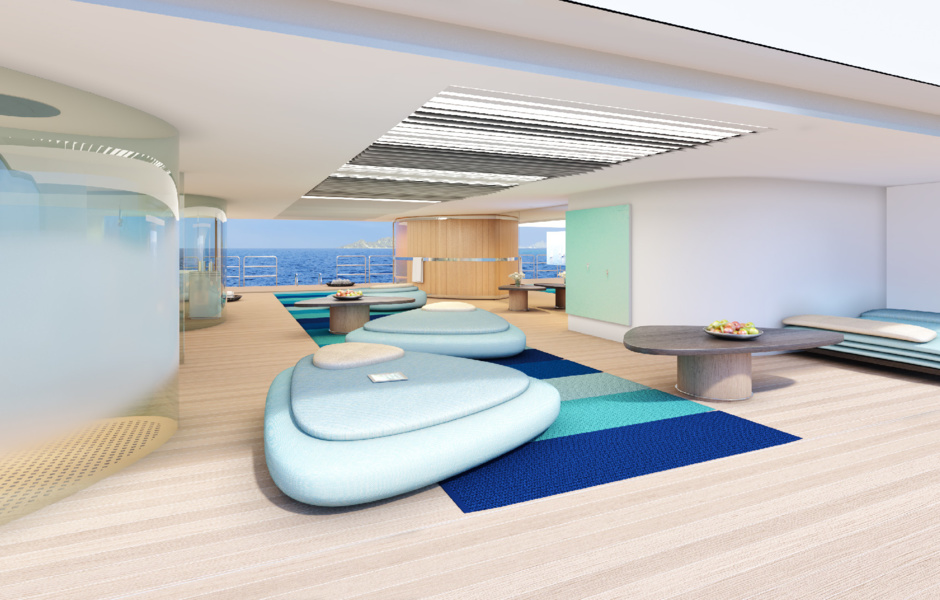 The Van Geest Design studio is known for its bold concepts. In 2016, for example, it teamed up with Oceanco Shipyard to unveil the shimmering, jewel-like 90-metreMoonstone.