» British yachtsman Alex Thomson has announced the start of development with Oceanvolt of anew «green IMOCA 60 Hugo Boss specifically for participation in the Vendée Globe round-the-world singles regatta in 2020-2021.
Thomson intends to not just participate in the solar-powered yacht regatta, but to win it.
The announcement was published on the official website of the athlete. It is planned that the electric motor of the new yacht will be powered only by solar panels, which will be installed on deck.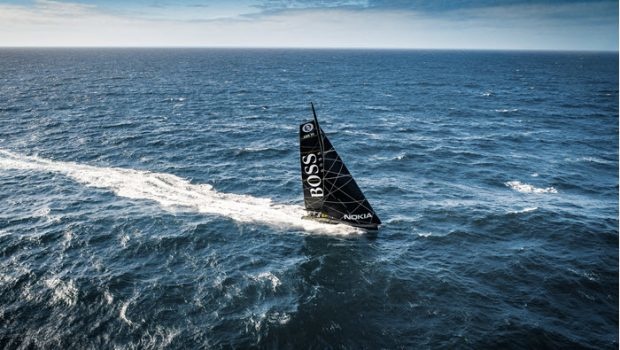 Although the Vendée Globe has a history of eco-friendly participating boats, none of their skippers have set out to win the race before.
«The adoption of technology that meets the goals of sustainability is thought to reduce performance, but we don't believe that should be the case in our sport," says Thomson. - On the contrary, we think green technology can provide some advantages. And that perspective inspires our team».
A major challenge for the project team will be to ensure that the new boat will be safe to sail even in the Southern Ocean where the amount of direct sunlight is limited. The yacht is to be designed in such a way that batteries will always be able to supply enough energy.
«The battery is the real heart of the boat. Its power is crucial for communication, navigation and operation of the onboard desalinator and autopilot. If the heart stops beating, the boat stops», explains Thomson Crew Technical Director Ross Daniel .
The data that Oceanvolt's team will collect from the yacht's field trials will be used to further develop the brand's range of electric motors. Thomson could become the first Englishman to win a regatta won exclusively by the French. He came second during the last Vendee Globe in 2017, third in 2013.