A storm destroyed dozens of boats moored in the port, including the 37.8-metre Il Suegno, a 2010 Ferretti Custom Line motorboatdesigned by Silvio Berlusconi 's son, off the coast of Ligurian town of Rapallo.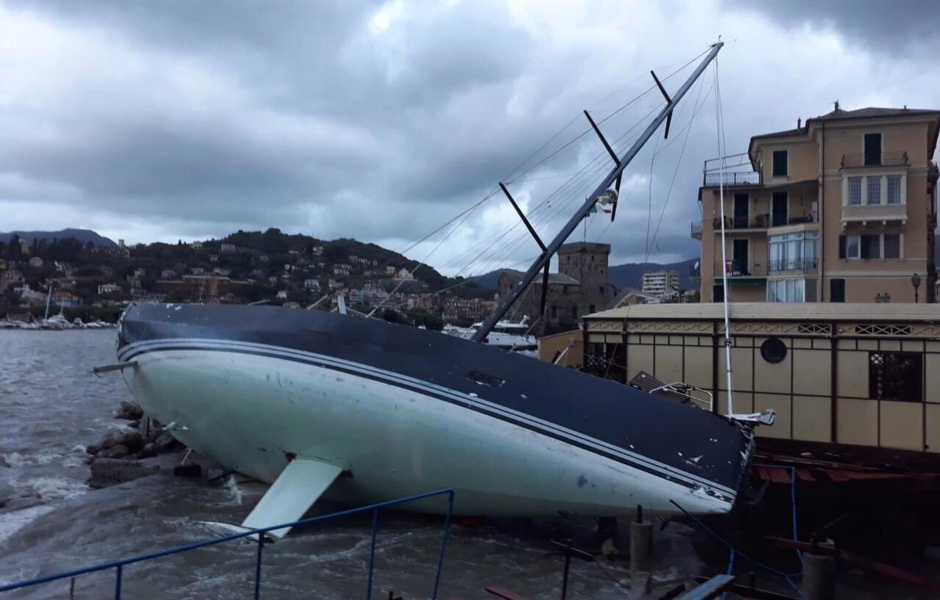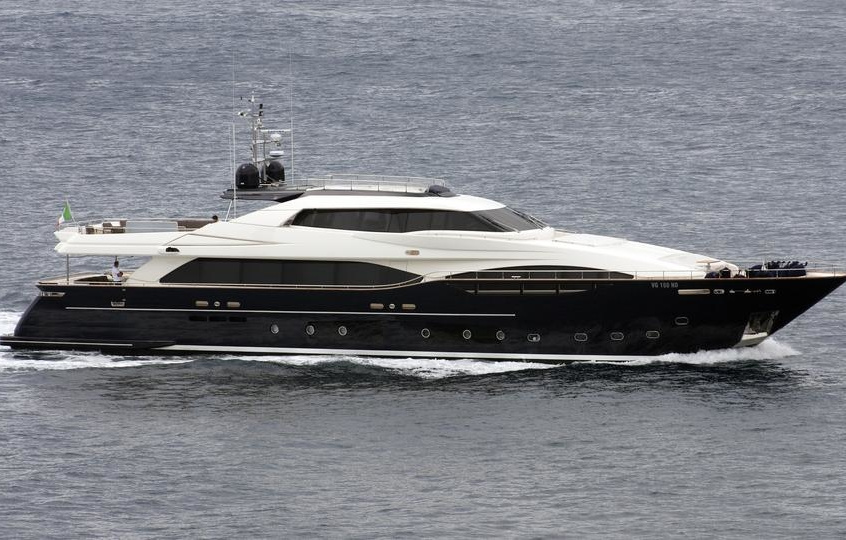 According to Marina Scarpino , the port director, there were 390 boats moored in the port. The storm did not spare more than half of them.
The hurricane struck the port of Carlo Riva last night. The huge waves and wind knocked the boats against each other and they sank, crashed against the rocks and hit the shore.
«I could only see the silhouettes of the yachts as they crashed into the darkness. It was a horrible sight! » - said an eyewitness.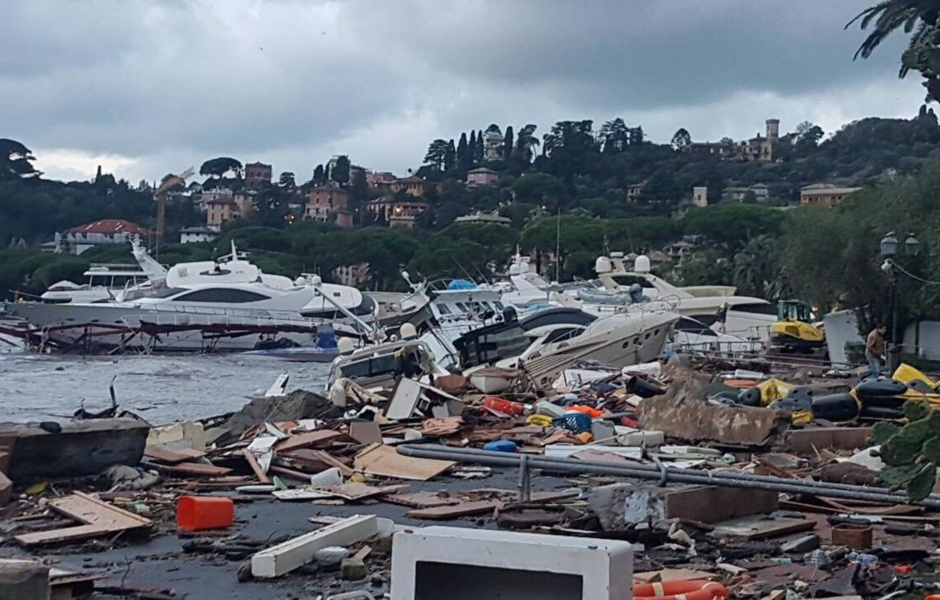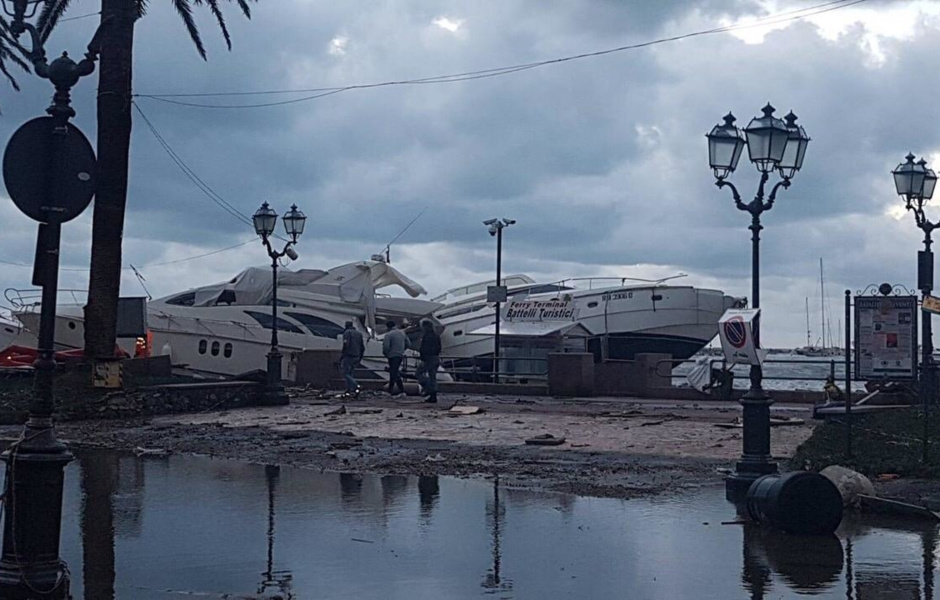 It is still impossible to calculate the amount of damage to the port but if we consider the value of all the broken-down yachts we can already talk about a few million euros.
The storm has not spared the whole coastal zone of Rapallo and other areas of the Gulf of Tigullio , reports Il Messaggero. The road toPortofino was also severely damaged- the famous resort was isolated. The airport of Genoa named after Christopher Columbus was closed and all flights were cancelled.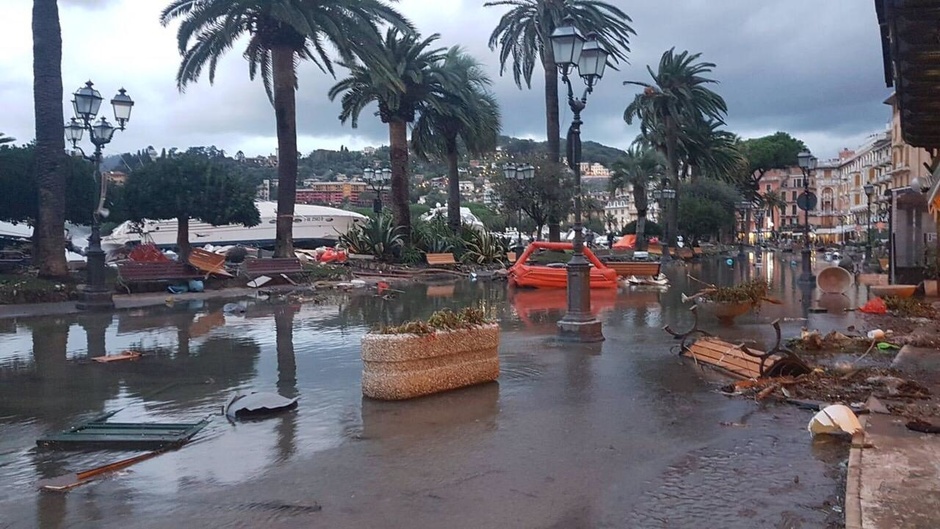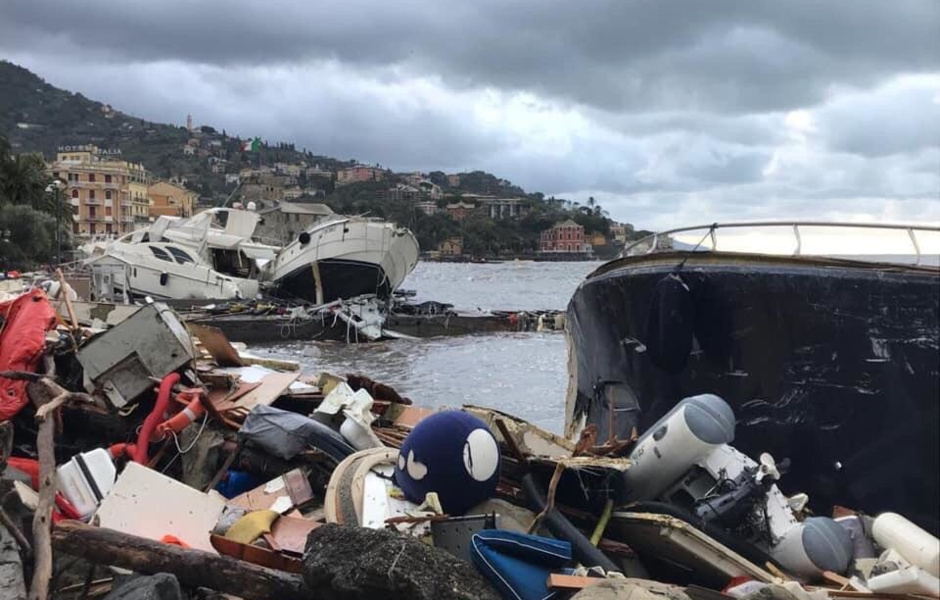 The last time something similar happened in Portofino was in 2000, when the sea broke the dam in the local harbor - this time the elements got even worse. After that tragedy, a 6.5-metre-high dam was built in Rapallo, but even that could not withstand the ten-metre waves.

October turned out to be rich in natural disasters. Early in the month, a powerful hurricane «Michael» struck the southern US coast. It was the strongest storm to hit the continental United States in 50 years.