The ketch «Power of Siberia», which ran aground in Palma de Mallorca in mid-October, was finally able to move out of the way. For a long time the operation was hampered by a strong wave, which caused the vessel to drift in the storm onto rocks near the Paseo Maritimo promenade while it was anchored on two anchors . She is now awaiting repair at STP Shipyard Palma whose docks are considered some of the best in Europe.
«The 32-meter» Power of Siberia was heading fromTurkey across the Mediterranean Sea to the NorthAtlantic. The yacht was scheduled to reach St. Petersburg in November. In Palma de Mallorca the yacht stopped for hydraulics repair to replace a punctured hose. The crew finished the repair on October 8.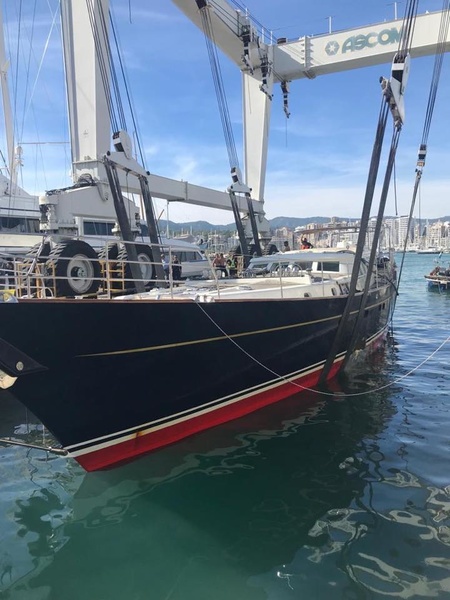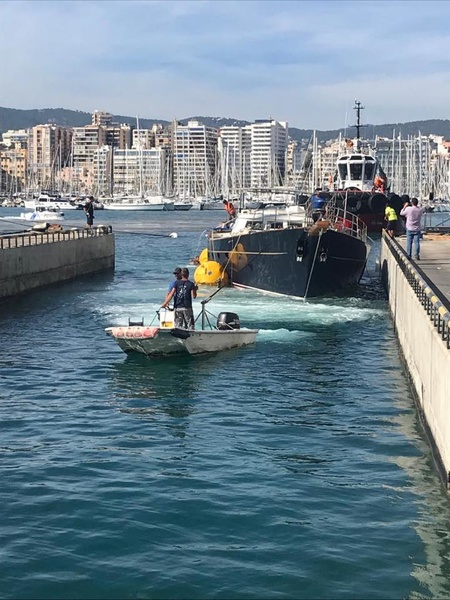 Kestrel106 was built in 2012 by Turkish shipyard Aganlar Boatyard to a design by RonHolland. In 2017 she was bought for 1.6 million euros by Valery Kokorin, a deputy of the Legislative Assembly .