Jack... I'm sorry, Captain Jack Sparrow? No? How about Captain Barbossa? Not again? However, who cares, if the brokers of Y.CO in honor of Halloween offered to buy «The Black Pearl» (the same sailboat from the movie franchise «Pirates of the Caribbean») to anyone whose veins are flowing with pirate blood, and in the closets there are 882 coins.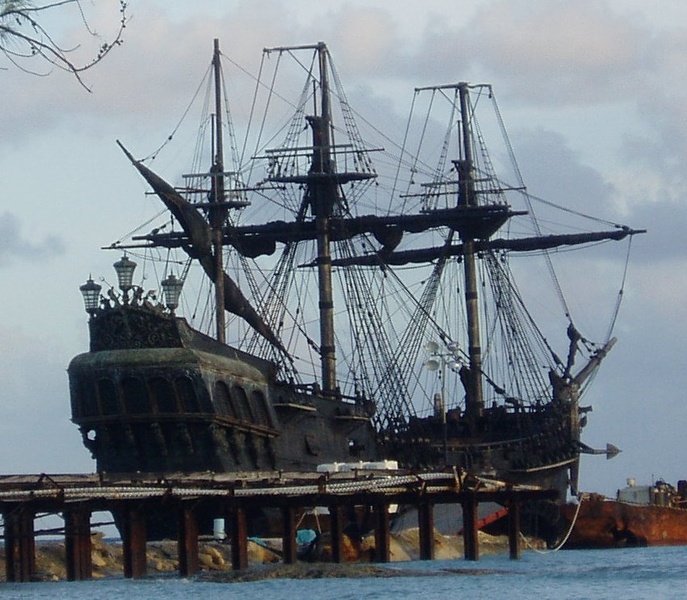 The lucky one will become the owner of a 66-meter long, elusive 16th century black galleon from the keel to the top of the masts with 18 cannons of 5.4 kg each on the gun deck and 14 more with the same cannons on the upper deck. A nice bonus for the owner «The Pearl» will be the cursed Aztec gold that will make him immortal.
«Since her launch in the 16th century, the Black Pearl has been spared the curse of the Aztecs, and then underwent a major rebuild, after which she gained the unique ability to fit into a glass bottle to save on parking fees. Her crew consists of cursed sailors, and her captain is so awful that hell has refused to accept him. Buying a ship will make the owner who dares to commit her tremble»," the Y.CO authors tease.
Of course, no large vessel can do without a tender. And«The Black Pearl» has one! The yachtsman will be taken ashore by a boat with a customised design of hair from his back, powered by sea turtles, properly «fueled by» rum.