«Stealth», «invisible», «anti-radar»... You're probably thinking about the latest military hardware. How about a 46-meter-long luxury superyacht which mimics a warship on the outside but remains the same on the inside? The STEALTH 46M ARV was designed by Peter Bolke who has been working for 20 years with Dubois Naval Architects and is now the owner of Peter Bolke Design Ltd.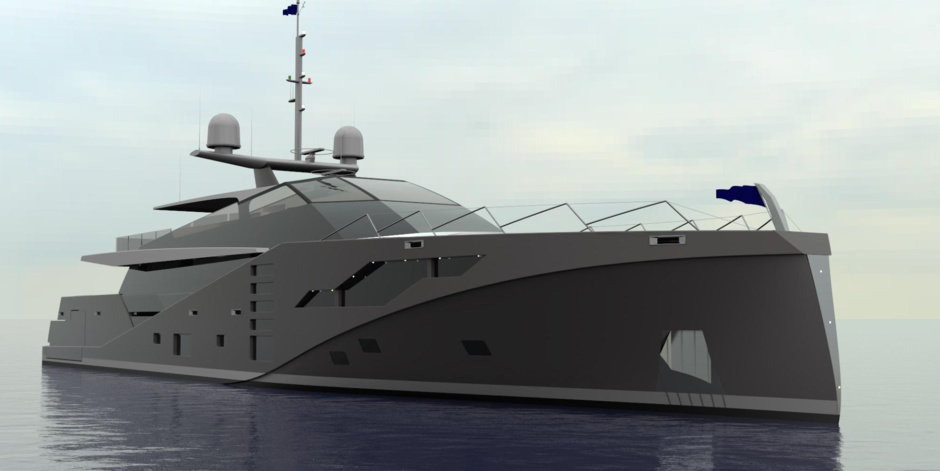 «STEALTH's vision is a design that cranes the necks of passersby»," reads the description of the project on Peter Bolke's website.
With a gross tonnage of 499GT and a draft of only 2.3m, STEALTH will be able to get very close to shore and stop even in shallow bays. She will be equipped with two 1200 hp diesel engines, each capable of pushing her to 16 knots. At a cruising speed of 13 knots, she will be capable of navigating up to 4,800 nautical miles.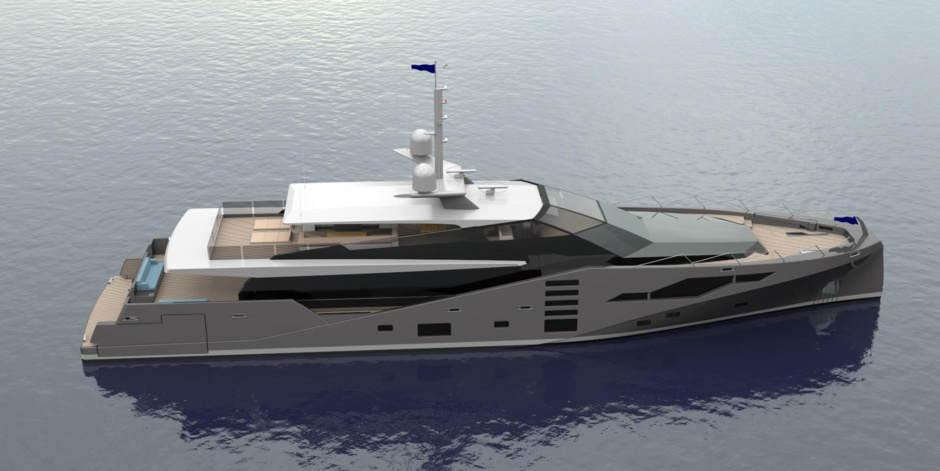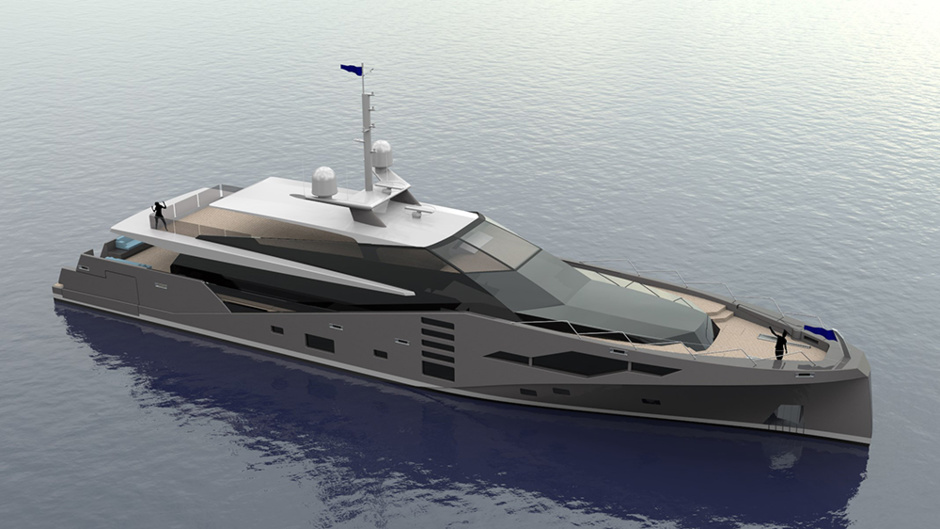 One of the major design features of the STEALTH is the absence of a pronounced bridge. The two helm stations are located on the main deck forward in the guest cabin and are in no way separated from the main lounge area. A second feature of the STEALTH is the windscreen design similar to that used in construction of sportboats, with the glass panels extending on both sides well behind the control area. Both bulwarks in the saloon are cut away and glazed, so you can comfortably view the sea from there as well.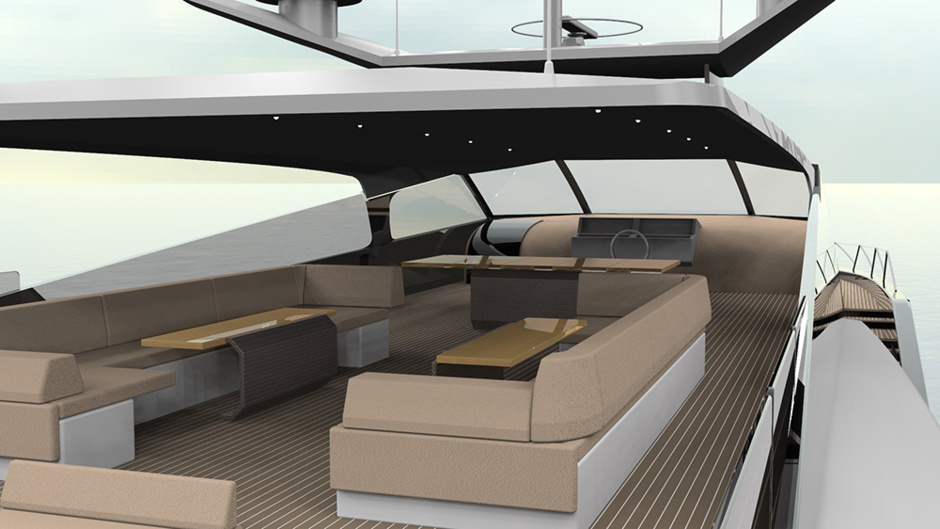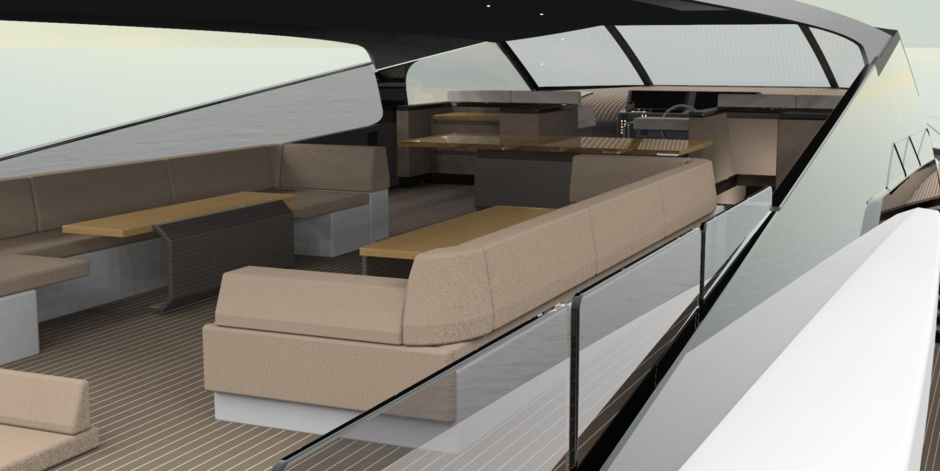 Glass is everywhere on the STEALTH: the owners' staterooms on the lower deck are also fitted with four-metre-high windows on both sides.
The width of the stateroom spans the entire 8.9 metres from one side to the other. The total area is 50 square metres. In addition, the yacht features four double guest cabins and four crew cabins.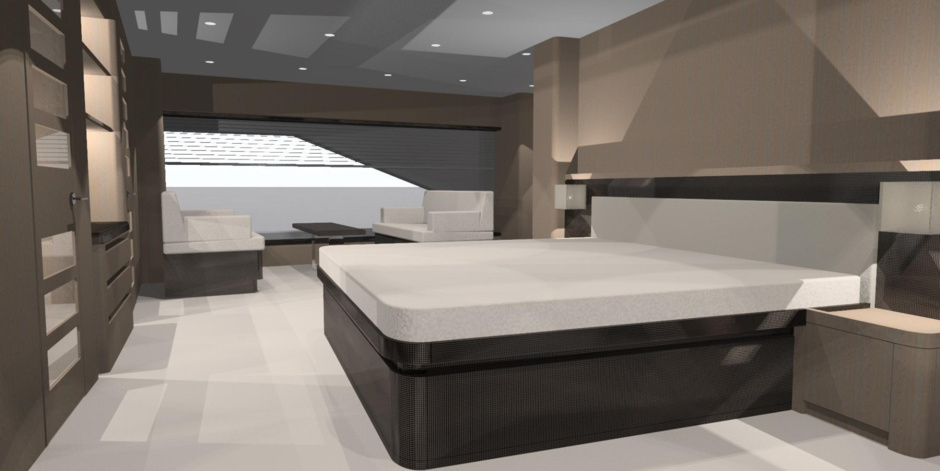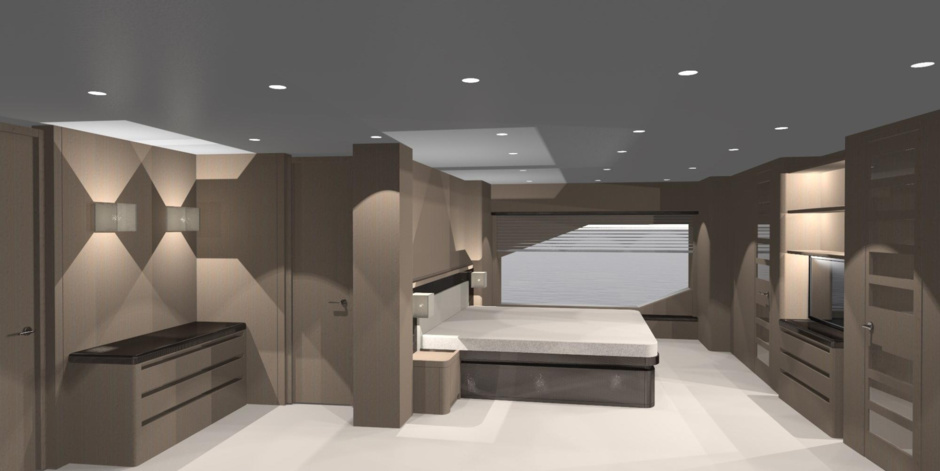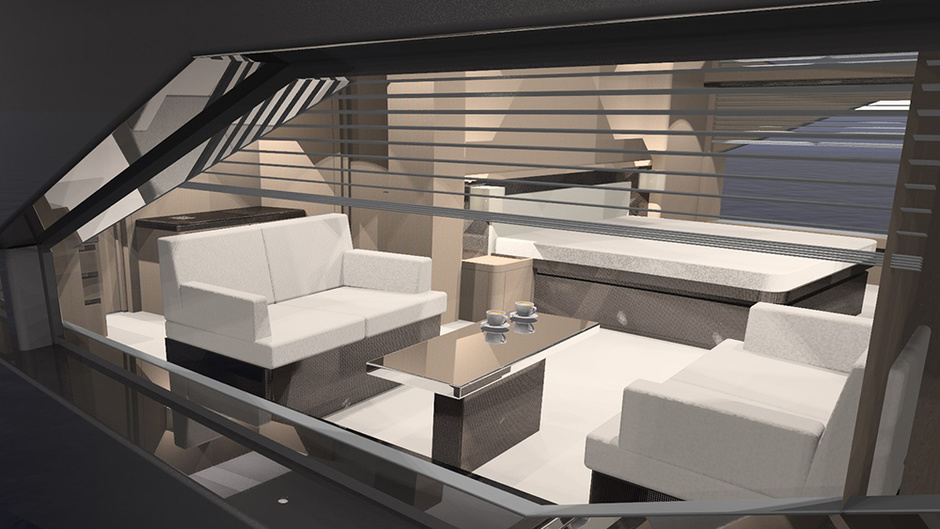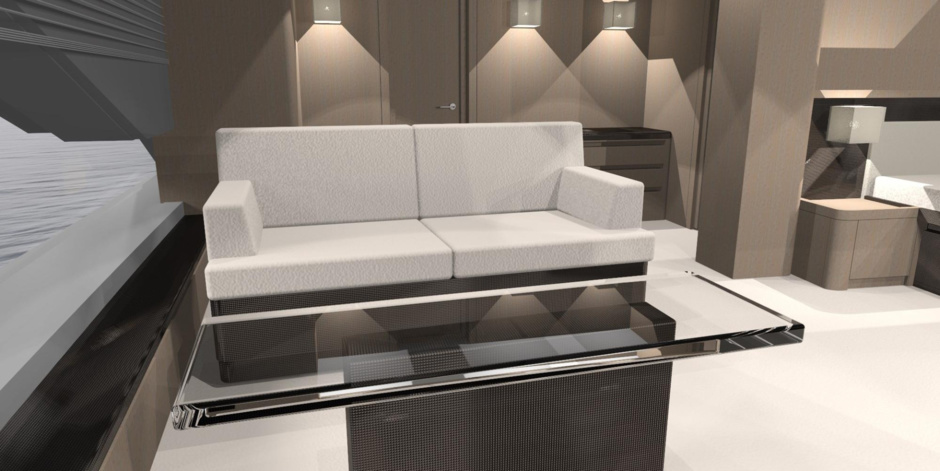 The very gently sloping stairs on all levels have been designed in a way to ease movement even for the attendants, who often have their hands full of bulky trays. A few wide steps from the aft swim platform to the main deck are no exception. By the way, this area can be easily enlarged to a swim club. To do this you just need to put two foldable wings raised towards the sides.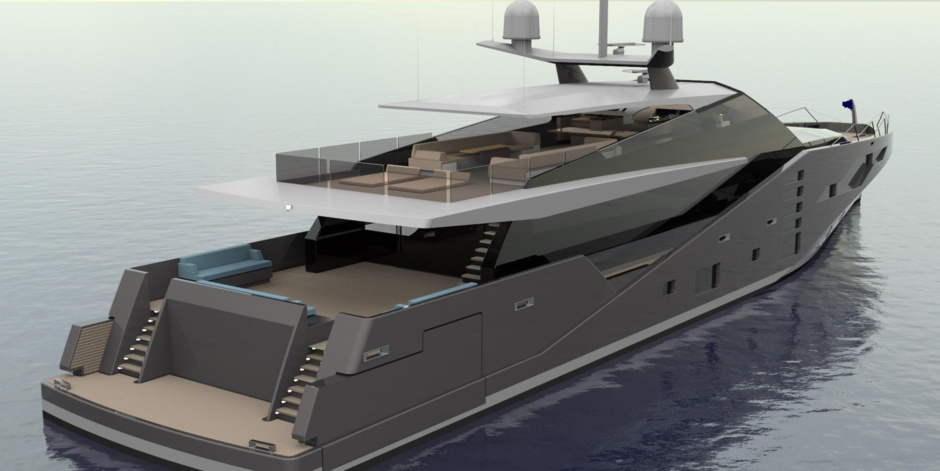 The shipyard to build STEALTH is not yet determined, but will probably be a firm from Northern Europe. If an owner can be found, STEALTH will be launched in 2020. Ocean Independence is the official broker for STEALTH. The final price of STEALTH depends on several criteria and will be negotiated directly with the owner. In particular, whether the hull of the STEALTH will be aluminium or composite is up to the owner's discretion.