British company Cox Powertrain has presented at FLIBS (Fort Lauderdale International Boat Show) a working prototype of the CXO300 outboard engine. This is the world's first diesel-powered outboard engine rated at 300 hp. The show was held inFort Lauderdale ( Florida, USA) from 31 October to 4 November.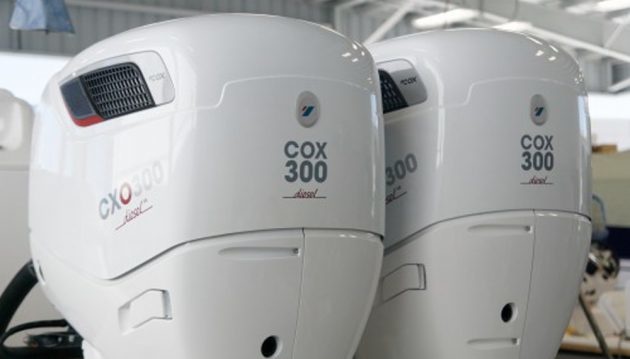 The CXO300 eight-cylinder, four-stroke engine weighs only 375kg. Engine displacement is 4.4L. Also it is equipped with twin-turbocharger.
According to the creators, CXO300 at least 25% more economical than its gasoline counterparts. It is expected to last up to three times longer than gasoline engines of comparable capacity.
The engine has been developed under NATO's plan to replace gasoline engines with diesel ones.
The price of the novelty from Cox Powertrain is just over $46,000. But thanks to the engine's fuel efficiency, durability and infrequent maintenance, customers can save three times that amount over the life of the engine, the company assures. Compared to the petrol engine, the CXO300 can last up to 1,200 hours longer without additional diagnostics.
The motor will be available in white and black designs. An appointment for a test drive is already available on the manufacturer's website. The distributor of Cox Powertrain in Russia is TBC Corporation. Around 400 dealers work with the company worldwide.