The creation of Feadship Refit & Services has been hailed as a milestone in the implementation of the new customer support strategy «My Feadship». The initiative was announced at the Superyacht Forum this week.
The new company will unite all areas of after sales support - refit, repair and service.
Feadship has traditionally been entrusted with three Feadship yards inthe Netherlands (Aalsmeer, Kaag and Makkum) plus the Feadship De Voogt engineering centre, and will now also oversee a fourth Feadship dock. It willopen in Amsterdam in May 2019.
Combining the full range of services previously offered separately by Feadship yards, the «My Feadship» programme builds on three pillars: Feadship Rebuild (refit at Dutch docks), Feadship Services Network (a partnership with four leading shipyards in the Mediterranean and US ) and Feadship Authentication Certificate (quality standard for new and pre-operated boats).
Under the new arrangement, Feadship will rebuild Feadships at a Feadship yard in the Netherlands while performing less global maintenance and refit work around the globe at Feadship-affiliated venues such as Amico & Co (Italy), Monaco Marine (France), MB92 (Spain) and Rybovich (US). For their part, Feadship has guaranteed full technical support for them.
«It's a shame when the best superyachts are sub-optimally maintained, undermining their original value. These yards were chosen because of their excellent reputation and the fact that Feadship has worked with them successfully on previous projects»," says Pier Posthuma de Boer, Feadship Refit & Services director.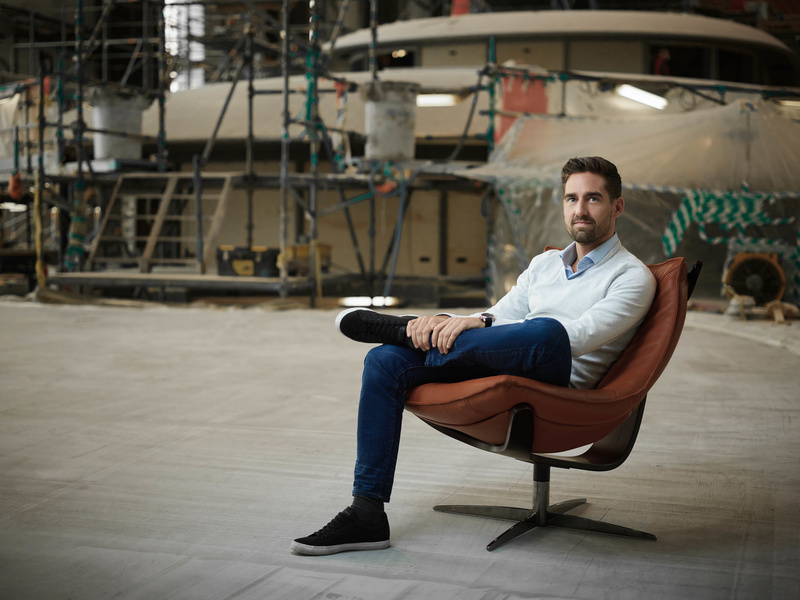 The third part of the program, the Feadship Authentication Certificate, is a kind of official seal of quality that assures the buyer of a pre-owned Feadship is buying a boat that is in good shape for the brand.
Naturally it is important to the seller in terms of maintaining a high resale value. All new boats receive this certificate and any information on regular maintenance or refit will be reflected on the certificate.
Owners of boats already launched can invite an inspection to verify and confirm that Feadship's maintenance standards have been maintained over the past years.