Craig Wood, a Briton, is 27 and cruising the world alone in his 14-metre boat «Sirius». It would have been an ordinary story were it not for a bomb blast on hispatrol in Afghanistan on 30 July 2009, when the young man was 18. At a hospital in Birmingham, UK, where the wounded were taken, Wood was in a coma for 14 days and doctors said he had a 50/50 chance of survival. He had both his legs and left arm amputated and had a dozen facial operations.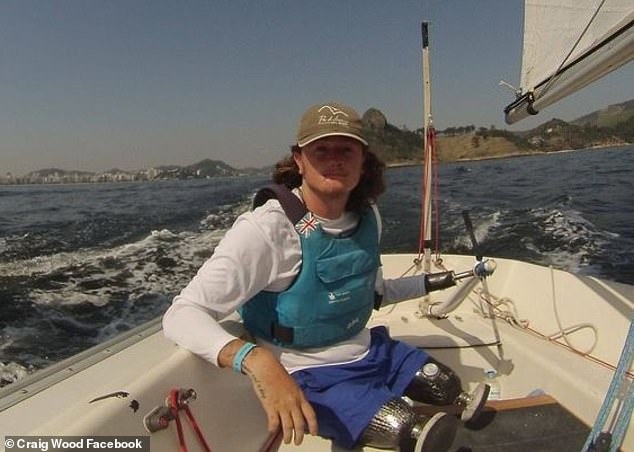 During Wood's rehabilitation, he was visited by the heir to the British throne , Prince Charles' wife , the Duchess of Cornwall, Camilla. The young man promised her that he would definitely walk again. And he kept his promise. It took him eight months to learn how to use prostheses. It took another four and a half years for him to fully recover.
Since April 2017, he's been sailing the seas in his most conventional boat, enjoying life and dreaming of crossing the ocean to reach North andSouth America. Wood's family supports him by coming out for the summer and following him on Facebook the rest of the time. According to him, life has found meaning for him.
« For the most part, my life is not a struggle now. Not a struggle because I made it that way. There are some specifics, but navigating the boat is very easy. My life is quite comfortable and fulfilling. I'm happy on the boat»," says Wood.
When Wood needs to do something with both hands, he just finds someone on the other boat and asks for help.
He's dealt with post-traumatic stress disorder and now invites other veterans on his boat to help them find their sanity as well.

«A hell of a lot of people are thinking about suicide. I made a Facebook post a few months ago inviting them on board. A little escapism is even helpful, especially if it clears your brain. One of the guys recently said he hadn't laughed like that in a year. People suffer without purpose. The boat is my purpose and my life right now. When people don't have a purpose, they can start sliding down a slope»," Wood believes.
Next year, the young man plans to publish a book «Less Than 10 Degrees». It is written by a close friend of Wood's. The book will include Wood's sea stories. It will be his way of celebrating the 10th anniversary of the Afghanistan bombing that changed his life forever.