New Italian shipyard Cetera Yachts will unveil its first concept at the Düsseldorf Boat Show in Düsseldorf, Germany, from 19 to 27 January 2019. It will be an 18.9-metre, 5.5-metre wide motorboat, which the builders themselves have dubbed «multispace» (Multispace Yacht),ybw. comreports.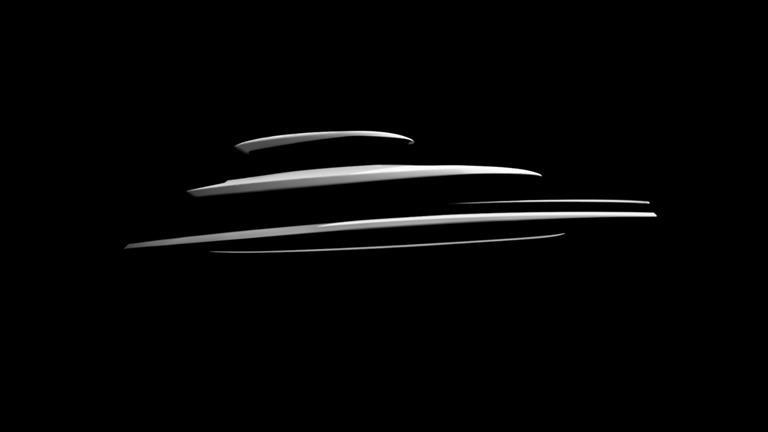 The designer of the concept, Francesco Guida, suggested arranging all the guest cabins on the main deck and stripping the lower deck completely for crew cabins, a utility room and a garage for the tender.
He positioned the cabins in the middle of the boat so as not to have to - as usual - adjust them to the tapered lines of the fore and aft. In the bow, the main saloon with floor-to-ceiling panoramic windows was placed. The saloon is on the same level as the cabins, so there are no stairs in between.

The upper deck, which can be either open or closed, can accommodate eight guests in a small dining area thanks to the foldable roof. Also on this level is the wheelhouse and galley.
By positioning the guest cabins on the main deck, Guida almost killed two birds with one stone: first, by providing greater distances for guests from the engine room, he reduced noise and vibration levels, and second, by simplifying the layout, he reduced the time required for construction.
The saloon is also inspired by the single-floor villas that are dotted around the Bay of Naples where the Cetera will be built. It will be assembled in Baia at the Fiart Mare production facilities.

In terms of technical specifications, the only thing that can be said about Cetera boats so far is that they will be equipped with hybrid propulsion systems. It is planned that it will be possible to see the yard's products live as early as spring or autumn 2019.
Cetera Yachts was headed by Dufour Yachts' main shareholder SalvatoreSerio andPaolo Francia, owner of CorseT, which specializes in prototypes and molds for the shipbuilding industry.