Yacht broker Ocean Independence has teamed up with design studio Claydon Reeves to design a superyacht based on a warship.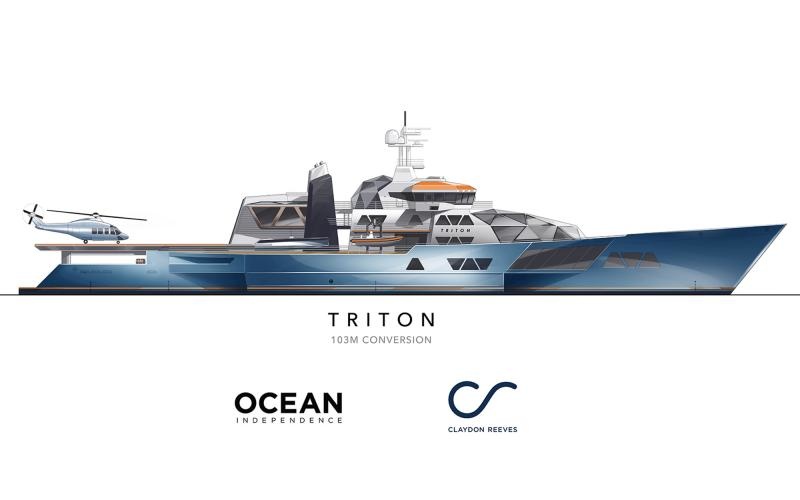 According to the design, the 98m trimaran Triton, which was commissioned by the UK and US governments to demonstrate the capabilities of this hull type, can be converted into a 103m support vessel or superyacht.
«It is ready for use as it stands today, but we can also offer the option of a naval architect to convert Triton into a superyacht or support vessel for those who are impressed by its military ship styling,», according to a release from Ocean Independence.
Those wishing to purchase the Triton in its current form would have to shell out €10m.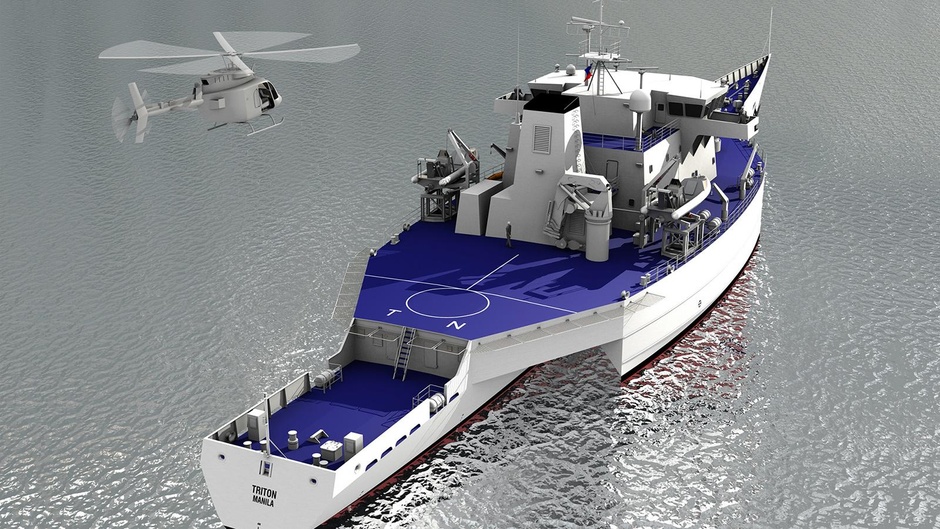 The ship can carry a maximum of 48 guests and 14 crew, while the diesel-electric propulsion system (a pair of MTU 16V4000 featuring 2,790 hp) offers a maximum speed of 16 knots and a range of 11,400 nautical miles.
She is22.5 metres wide and has a threemetre draught. It has an extremely stable and large platform to accommodate helicopter, large tenders and yachts.
The three parallel hulls made their mark on the choice of the ship's name. « Triton» it was named after the ancient Greek god, messenger of the depths, son of Poseidon and Amphitrite, holding a trident in his hands. The outriggers themselves are narrower and much shorter than the main (central) hull.
Ocean Independence emphasizes the trimaran's stability, endurance, relatively high speed and low operating costs.
The ship, which until very recently was part of the Australian Border Patrol flotilla, was built in 2000 by Vosper Thornycroft and meets all requirements for naval vessels.