The international non-profit research foundation SYRF (Sailing Yacht Research Foundation) is developing a mobile app that will help handicap sailing competition judges to more transparently rank competitors. The beta version of the SYRF Race Tracker and Analysis Mobile App is expected to be available to users as early as March 2019.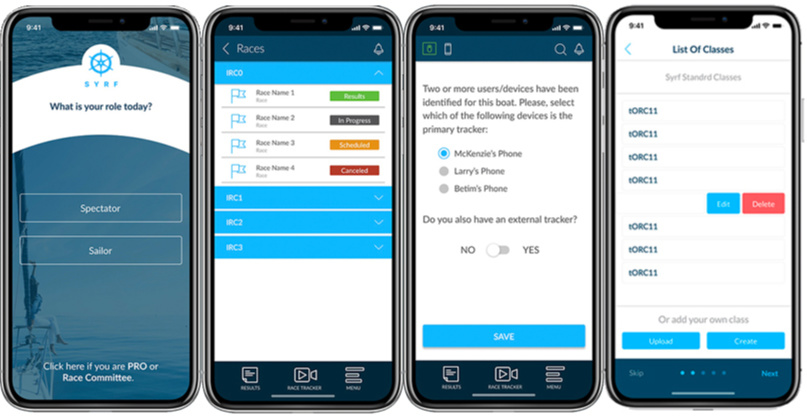 The Foundation describes its mission as identifying and cataloguing the key technical characteristics of sailing boats to help refine the formulas for calculating handicap results, as well as creating innovative, science-based tools for accurately predicting the behaviour of sailing boats in different conditions.
« Most sailors in the world compete in handicap racing. Enthusiasm and engagement are often undermined by feelings of ranking unfairness. SYRF's role is to help remedy this situation. This is possible by providing evidence-based support that will improve the accuracy, transparency and usability of existing handicap systems and rules»," states the SYRF website.
Current SYRF projects include the development of low-cost forecasting systems with a high degree of correlation (for both air and water system models) using a unique meteorological condition analysis method to assess the impact of weather on competition results.

Thanks to the SYRF mobile app, teams will see the corrected results of all participants in real time right during the race. No one will have to guess who is really the leader and the winner anymore.

It is important that this will not only be a new experience for the athletes, but it will also reduce the burden on the organizers of the competition, for whom correct ranking is now a methodologically very difficult process.
« Current sailing characteristics are an important tool to compare expected and actual results. But this data has never been made public, the data of all participating boats has never been collected in one place. SYRF intends not only to provide a convenient platform for collecting such information, but also to allow the sharing of these figures with designers and designers»," SYRF explains.
The application will be compatible with all global rating systems. It will be based on the PCS (Performance Curve Scoring) mathematical model developed in 2017-2018, taking into account the opinion of the Marine Racing Council (ORC) experts.
Boat tracking will be done either via the yachtsman's mobile device (iOS, Android, or a traditional third generation tracking device like Yellowbrick or TracTrac). The data will be automatically converted to team rating and KPI during and after each race.