Frenchman Jean-Luc van den Heede, the winner of the Golden Globe Race solo round-the-world race, has just over 2,000 nautical miles to go before completing the trip, and could arrive in Les Sables d'Olonne, France, where the race started on July 1 this year, by 26 January.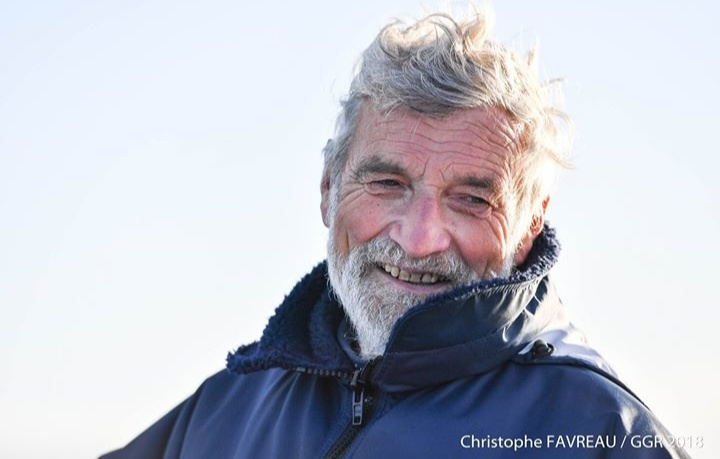 Van den Heede spent Jan. 5 trying to stay 18 hours south of the 20th parallel in the northern hemisphere. This was his way of working off the 18-hour penalty he had received in early November for using a satellite phone to communicate with someone other than the GGR organizing committee. «Due to an inadvertent navigation error during this penalty, Van den Heede went three hours» north of the correct latitude and broke the rules. But, as he continued to stay south of 20th latitude for some time after 18 hours due to weak winds, the race organizers still deemed the Frenchman to have worked his penalty properly.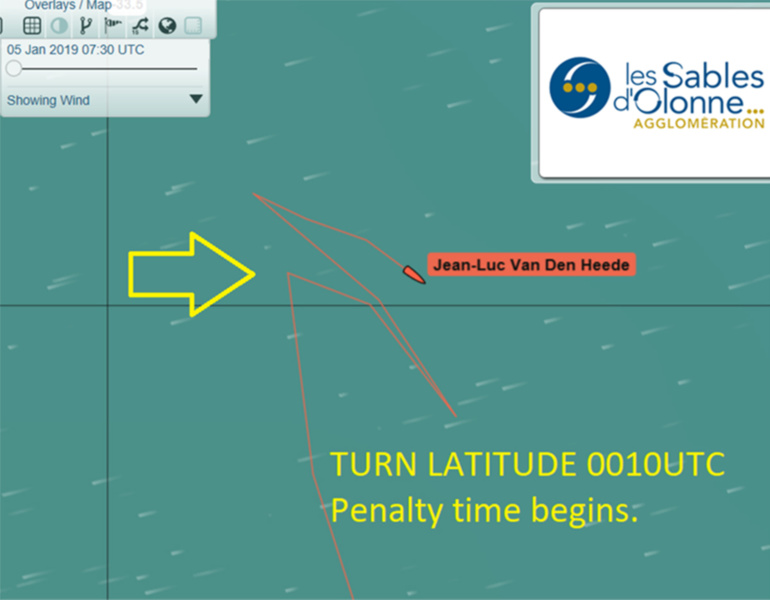 Now that all the conventions have been met, the path to the finish line would be open for Van den Heede, but he has to put up with the calm that has settled in the region since January 3. According to the forecast, the Frenchman will not be able to move quickly towards his homeland, at best until 10 January.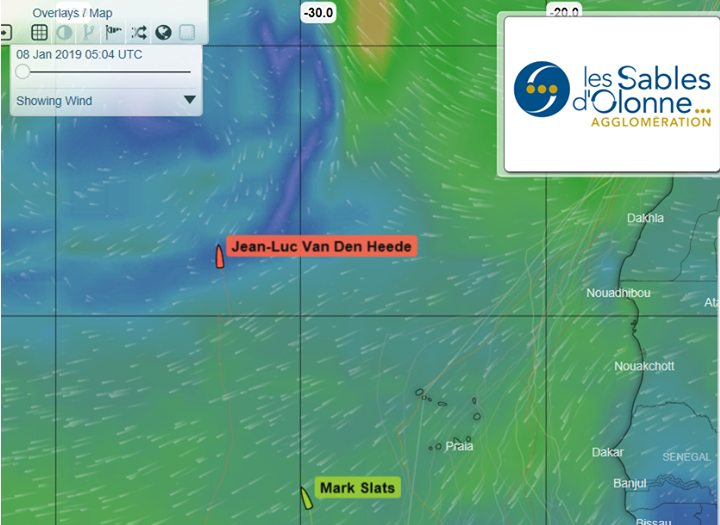 « It is impossible to predict local winds in a small area, so neither we nor he simply does not know what they will be. What is clear is that they will be weak. This is much more difficult than dealing with even too strong winds in the Southern Ocean. It is quite likely he will get less sleep in the next few days than he has ever had during this voyage»," explain the GGR organizers.
Meanwhile the Dutchman Mark Slats who is running in second is trying to make the most of Van den Heede's procrastination. He is not afraid of neither 25 knots of wind nor 4.5m waves at all.
The gap between the rivals has already narrowed to 313 nautical miles. The next two weeks are likely to be an uphill battle between them.
Both Slats and Van den Heede are running the same Rustler 36. On the one hand, the Frenchman still has the lead but his Matmut has had a seriously damaged mast since early November and has made it clear he's not going to risk it.So Slats' Ophen Maverick has the advantage in terms of sail area, but during the circumnavigation they have worn down a lot and he too should be careful.
Estonia's Uku Randmaa and America's Istvan Kopar, sailing along South America in third and fourth place in the race fleet, are now trying to avoid storms that pass to the south of them. Kopar have warned of east and northeast winds of 35-55 knots. Randmaa is a little luckier and may try to use the cyclone to move north. Back on Sunday, his One and All speed was just one knot.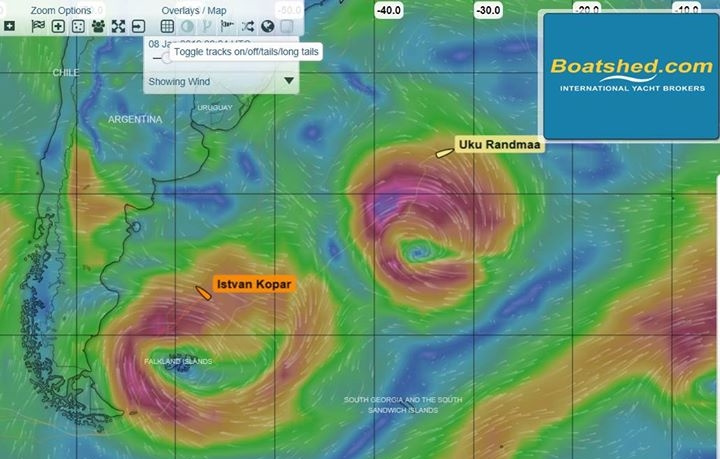 The only one who still hasn't made it to the Atlantic remains Finn Tapio Lehtinen. He is so far «overtaking» Sir Robin Knox-Johnston, who was even further away from South America on 191 days of racing in 1968, but is already teasingly asking if the Guinness record for the slowest circumnavigation can be registered.
Lehtinen is not having much luck with the weather either: he needs to move northeast to avoid meeting a strong storm on January 11, and now the wind has decided, as if by chance, to die down. Coincidentally Lehtinen is now in the same area where both Jean-Luc van den Heede and Susie Goodall have been caught in severe storms.