Last week, the failed participant in the 2018 GGR round-the-world singles regatta, Briton Robin Davie, gave his family and everyone who knows him quite a scare. Having left the French port of Les Sables d' Olonne for his native Falmouth , UK, on January 5, not only did he not make the 300-mile route across the Channel in the planned three days as promised to his brother Rick, but he also went unreported for a full week.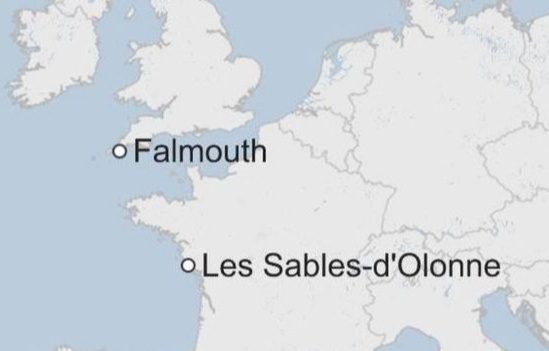 On January 9, the U.K. Coast Guard had to send out an alert to all vessels in the area where Davie might be. But none of them received a signal from the emergency beacon from the Rustler 36 C'est La Vie. The strangest thing was that everywhere Davy was supposed to go, the weather had been perfect all week, which meant he certainly couldn't have been caught in the storm. The boat was in excellent condition: she had just received a new mast and rigging at Le Sables d'Olonne.

The yachtsman has a wealth of experience. He has been in the British Merchant Navy for 20 years and has sailed solo around the world three times. And when in 1994, thousands of miles from Cape Horn his boat was left without a mast, he not only successfully bypassed the cape, putting the emergency armament, and reached the Falkland Islands. Although Davy has not had time to prepare C'est La Vie for the current GGR, he intends to participate in the next one, in 2022.

Given all this, no one could find a reasonable explanation for what could have happened. As the days passed, nothing was known of Davy.

Finally, on the evening of January 11, he suddenly appeared 25 miles south of the British Silly Archipelago, telling rescuers that he would be arriving in Falmouth on January 12.

Rick Davy, who had already begun to fear the worst, could finally sleep peacefully. His brother was safe.
Apparently, the weather was even too calm for Robin Davie, and he decided not to zigzag, making the most of the not-so-strong winds, but to go further offshore into the Atlantic. The disadvantage of this decision was that the yachtsman found himself further away from the main shipping lanes and out of range of the radio frequencies where his family and the Coast Guard were trying to find him.