British shipyard Sunseeker and Rolls-Royce have signed an agreement to jointly build a boat with Rolls-Royce's first production propulsion system. The electric-diesel hybrid vessel is scheduled to be launched in 2020, but in the meantime, during Boot Düsseldorf 2019, which kicks off on 19 January, the companies will present the propulsion system itself.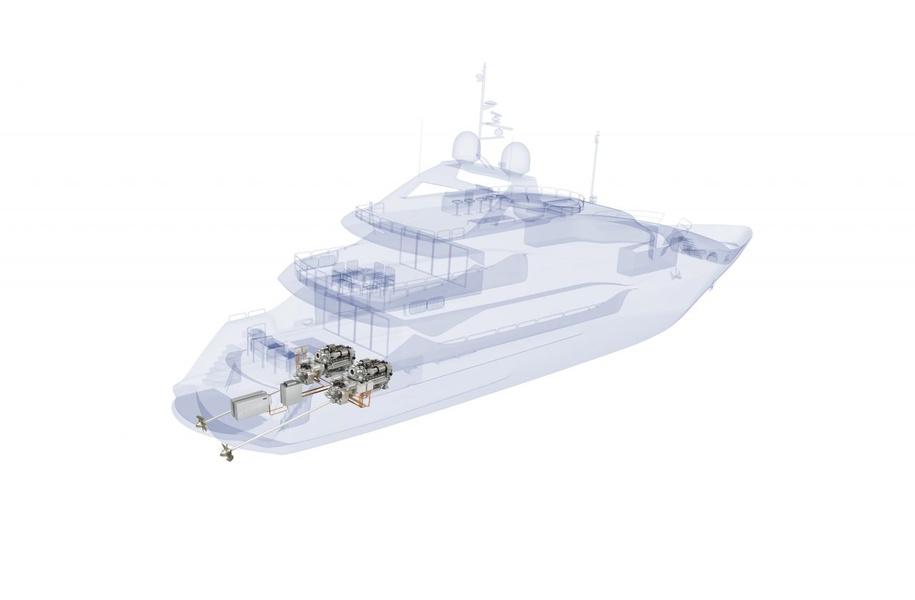 « Sunseeker has always been at the forefront of innovation in the industry, so it is absolutely fitting that we are the first luxury boat builder to sign an agreement with MTU Hybrid Power (one of the Rolls-Royce Power Systems Group brands, note itBoat). The coming years will see a revolution in recreational propulsion»," said Sean Robertson, Sunseeker International's director of sales.
On Sunseeker's future Sunseeker, owners will be able to select from six hybrid powertrain options, he said, ranging from all-electric, zero-emissions to all-diesel, with both MTU Series 2000 12-cylinder engines (1,947 hp each) operating at peak efficiency. The hybrid system can be operated in six modes of operation: fully electric, emission-free to fully diesel powered, with both 12-cylinder MTU Series 2000 engines (1947 hp each) operating at the highest efficiency and output available for this class of vessel.
« The ability to cruise silently without heavy vibration or emissions means colossal benefits in terms of comfort on board. The high level of performance, energy efficiency, eco-friendliness as well as the flexibility of the propulsion system are of great interest when operating the vessel. We believe that in the future the yacht industry will increasingly focus on intelligent and innovative solutions in engine development and not just on power output levels»," says Knut Müller, Head of MTU Marine Division.
At«quiet», with power coming from just a couple of batteries, the boat will be able to spend 40 minutes in motion and another 120 minutes at rest.