As the biggest boat show at the beginning of the year, the Boot Düsseldorf event, which starts this year on January 19, naturally attracts a number of firsts. One of them this year will be a 13,5 meters sport cruiser from the Polish shipyard Galeon - 425 HTS.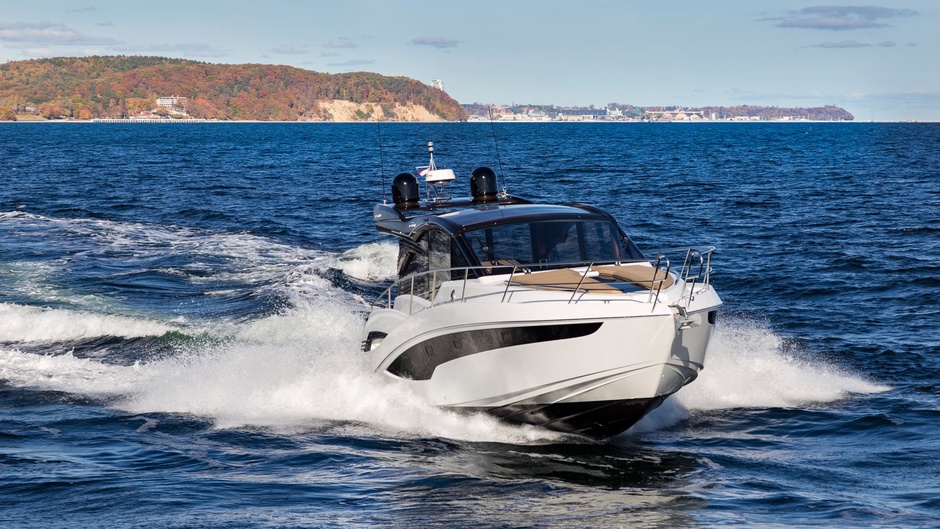 « Looking at her sleek lines and aggressive profile, it's easy to forget the true nature of a yacht, for which comfort and functionality will always be a priority. Features such as wide side aisles for easy access to the bow in all weathers, a garage for the inflatable tender or the option to install a gangway for safe access to board in the marina are sure to impress future owners», says Galeon.
An inflatable tender is mentioned in the model description for a reason. With a maximum draught of 1.09 m, there is no need in a more serious shuttle boat: the cruiser itself can come practically close to the shore.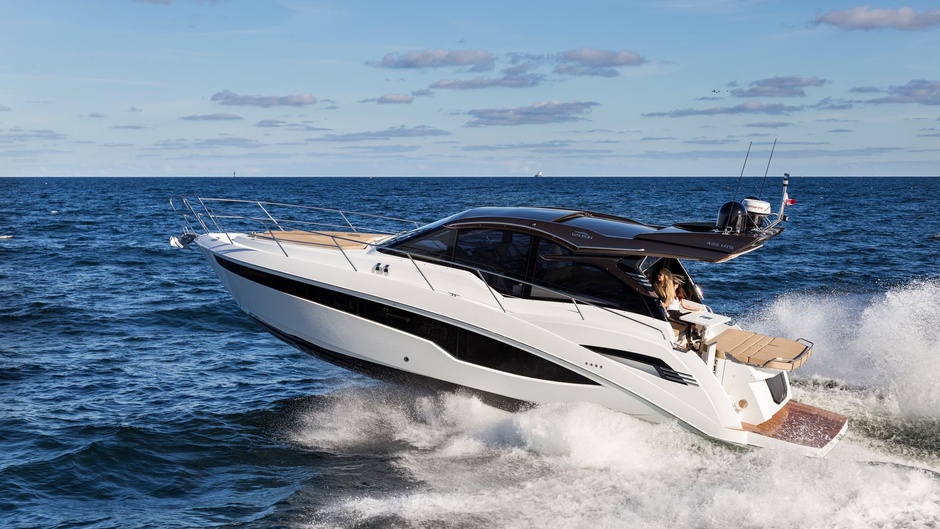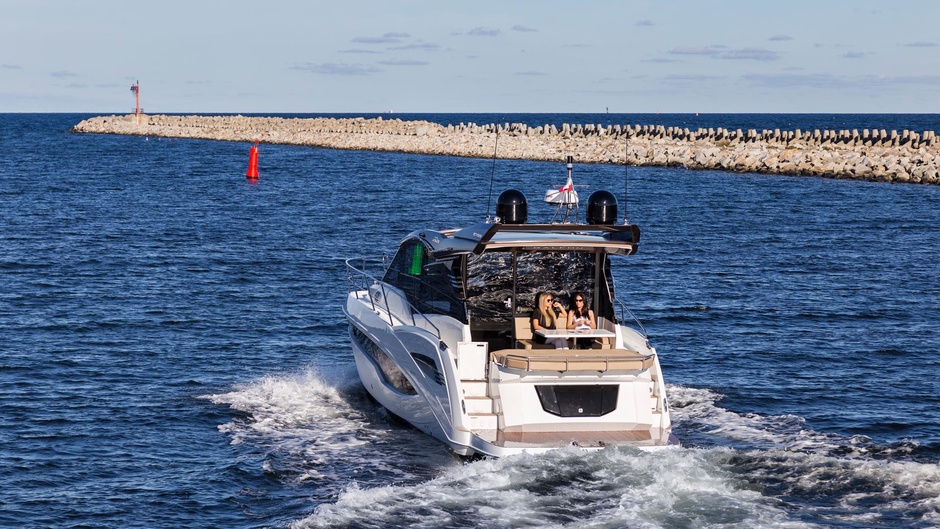 From its predecessor in the model range - Galeon 485 HTS- 425 HTS inherited the concept of enclosed cockpit, which, thanks to the glass partition with door and window on the stern side, became a dry and quiet zone. The 485 HTS will also be on display in Dusseldorf, so that visitors to the show will have the opportunity to compare the boats.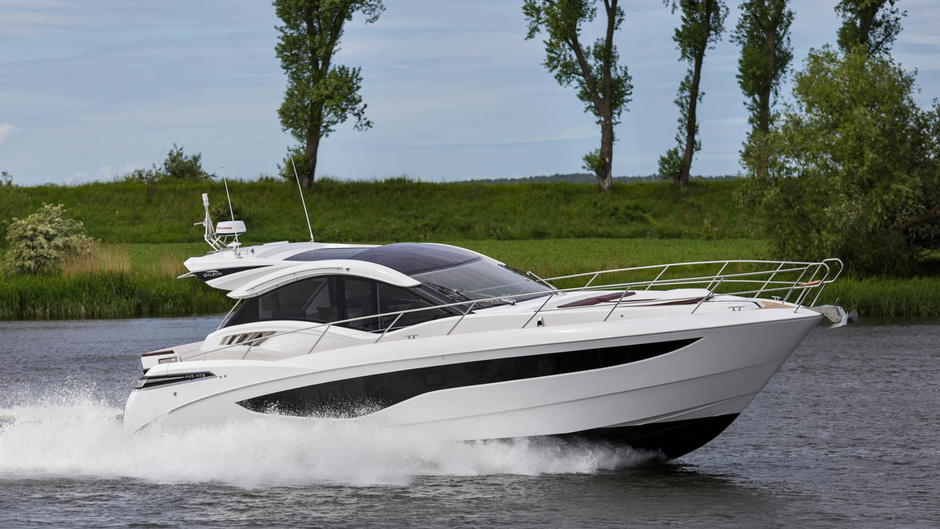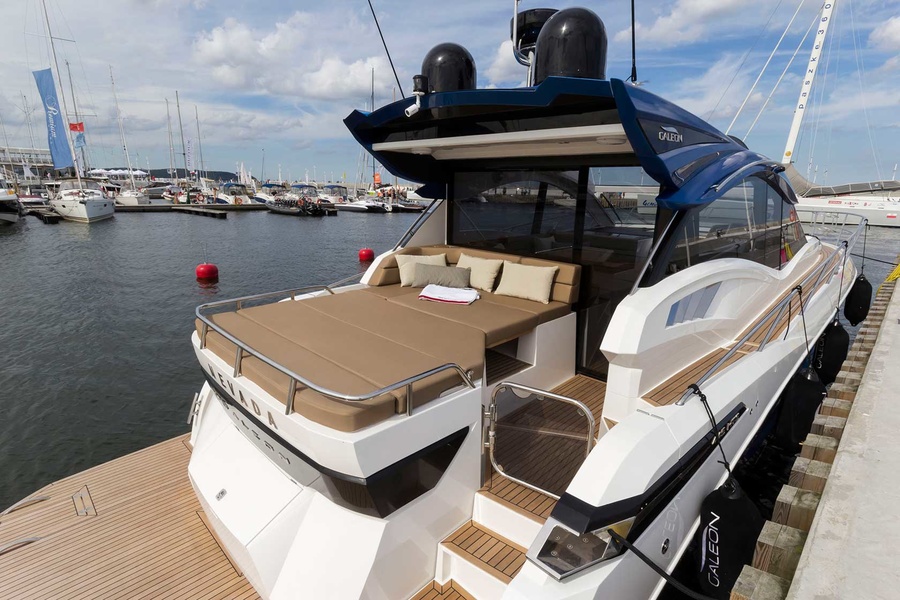 The cockpit can now be fitted with a heater or air conditioning. At the same time, thanks to the combination of this additional bulkhead with a plastic or glass skylight and large windows on both sides, there is no less sun in the cockpit. The same can be said of the access to fresh sea air, as guests can always open the electrically operated skylight or lower the side windows, while the aft window can be raised and fixed parallel to the roof.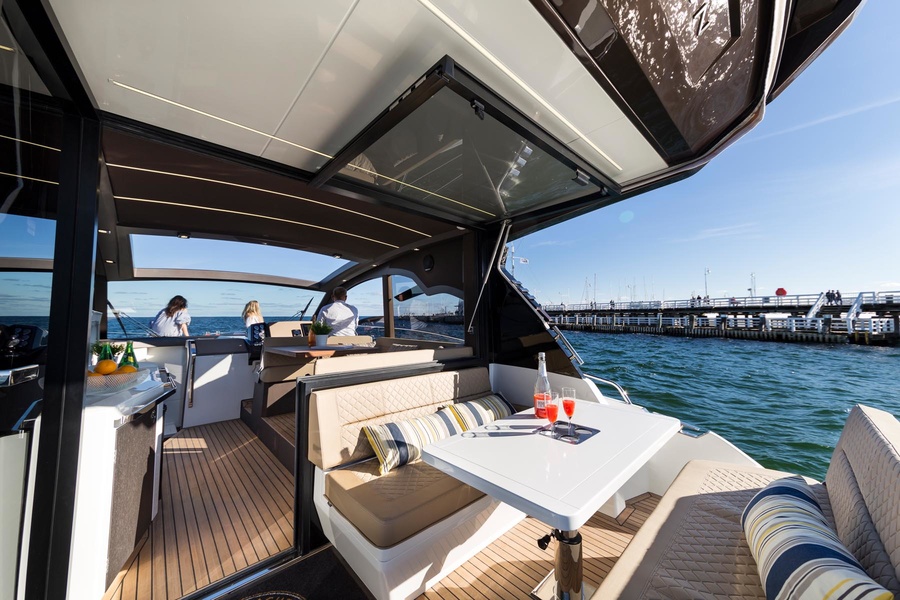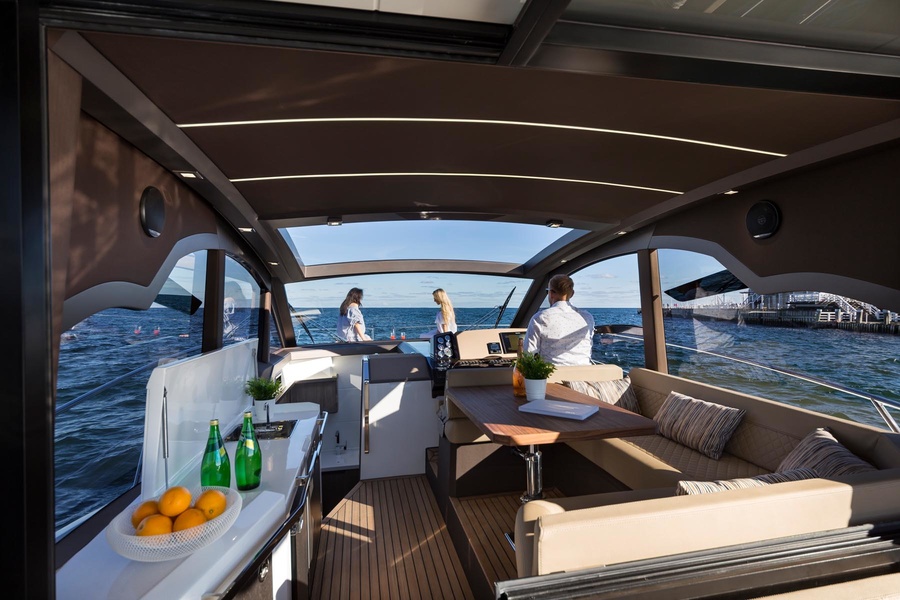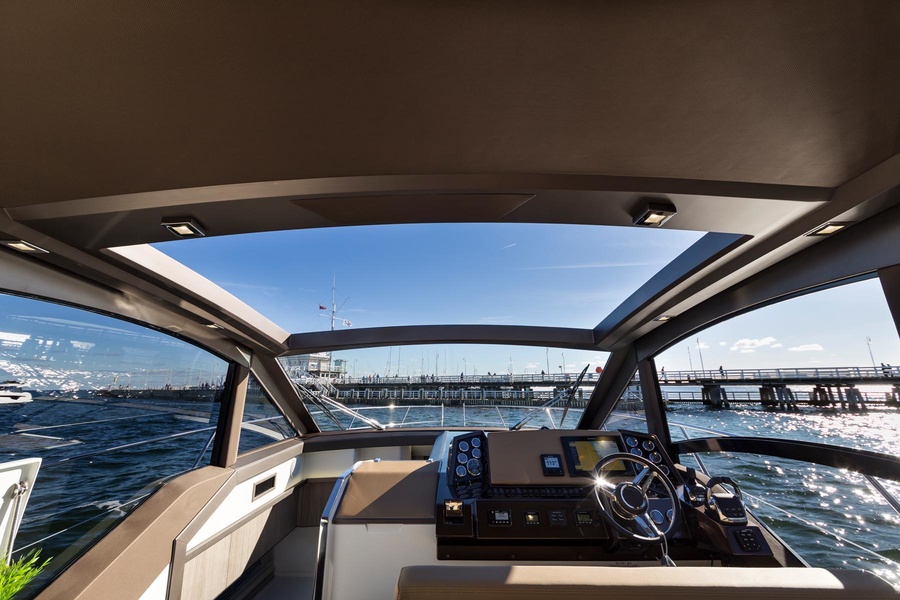 On the lower deck, guests will find a saloon and galley, two bedrooms (amidships and foredeck) and two bathrooms. At midships, the owner's cabin occupies the entire beam-to-board area (the 425 HTS is almost four meters wide). In total up to ten people can be comfortably accommodated on board.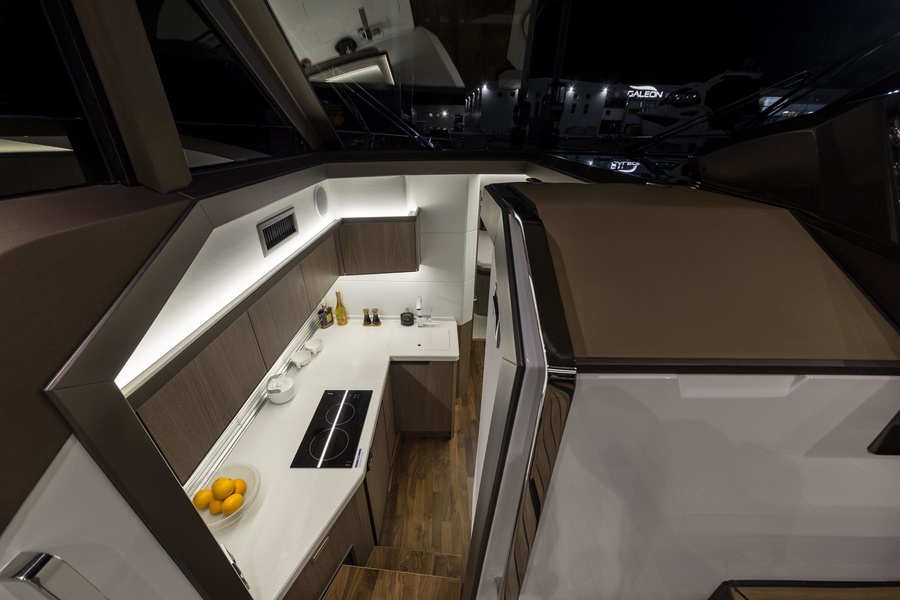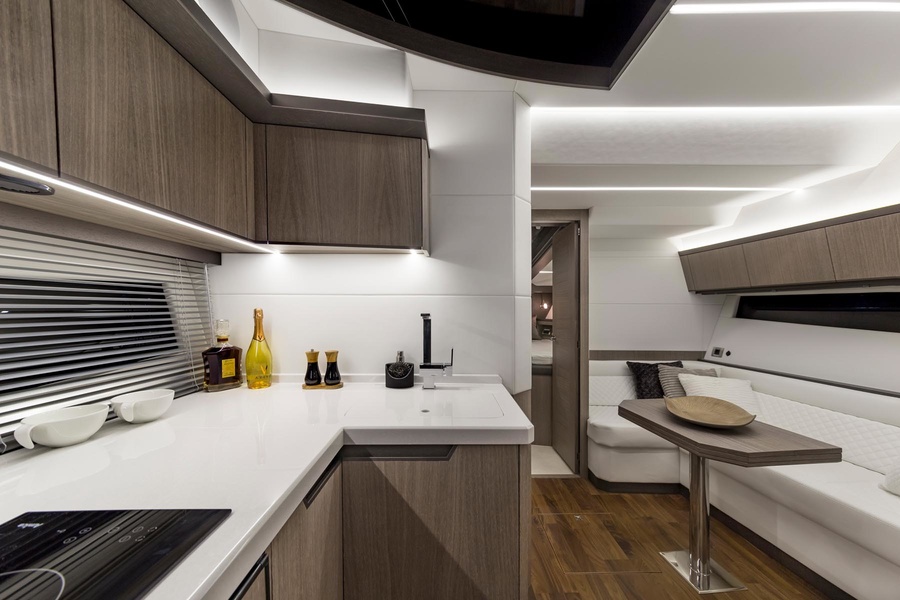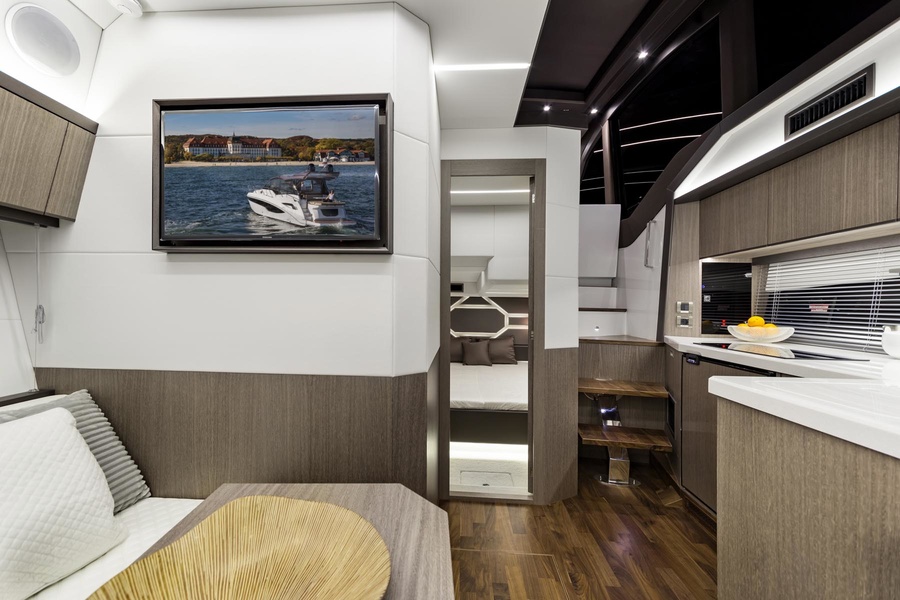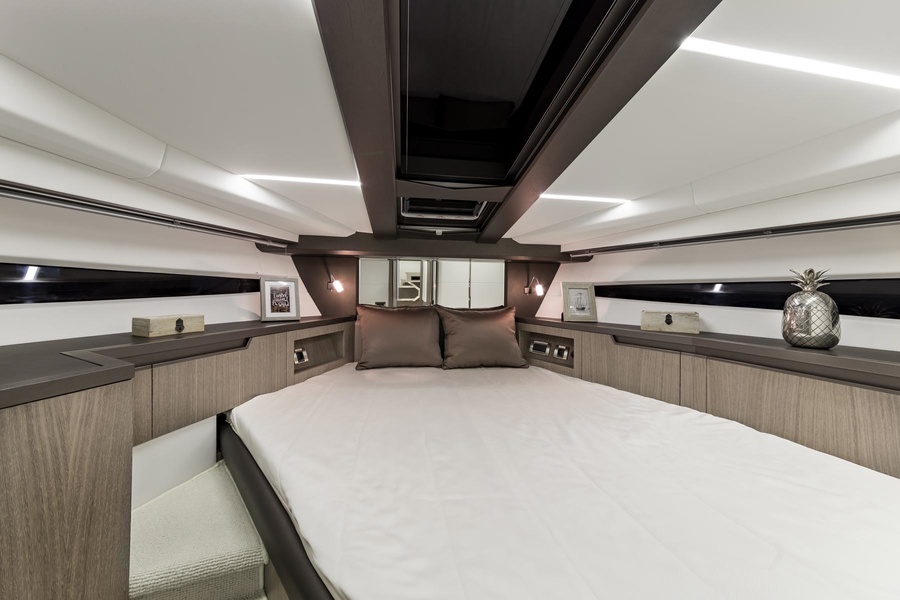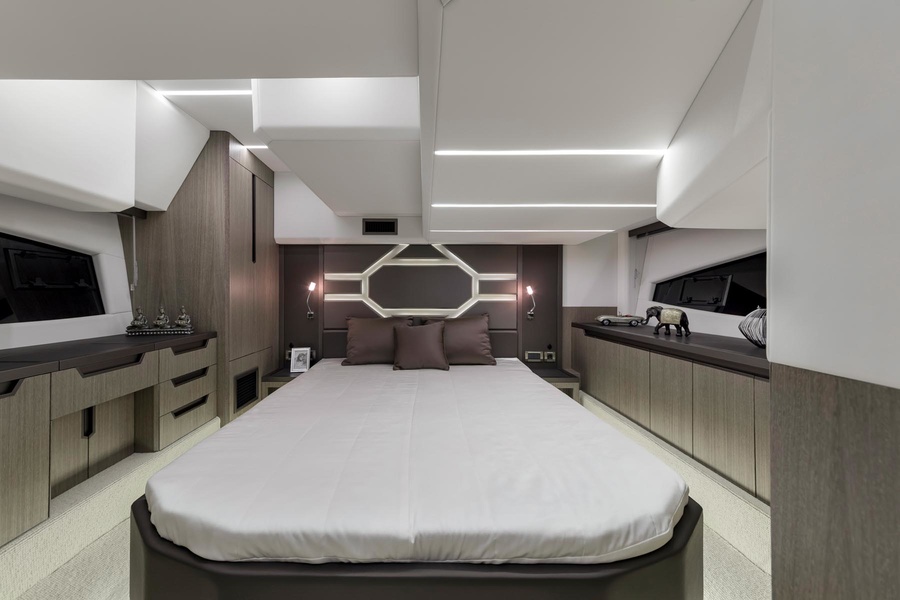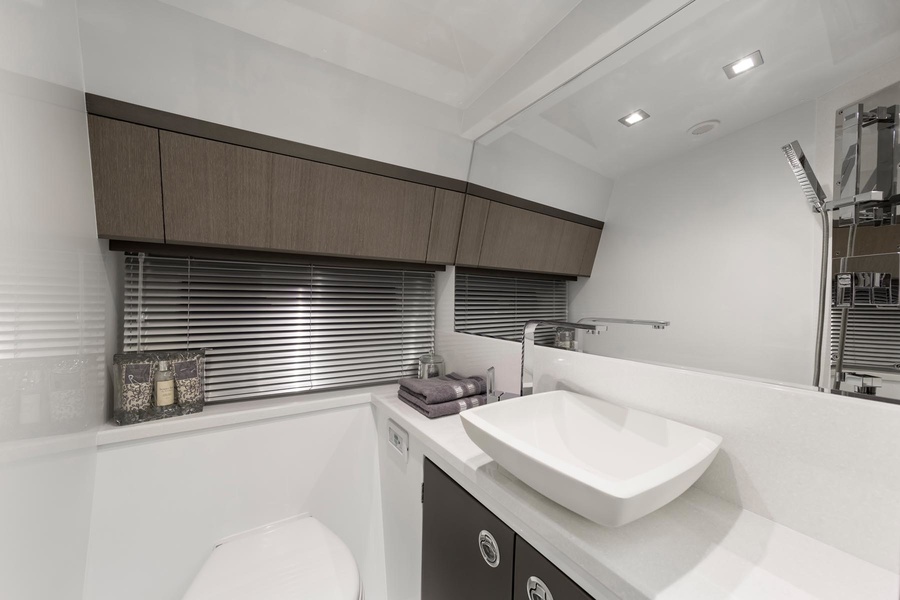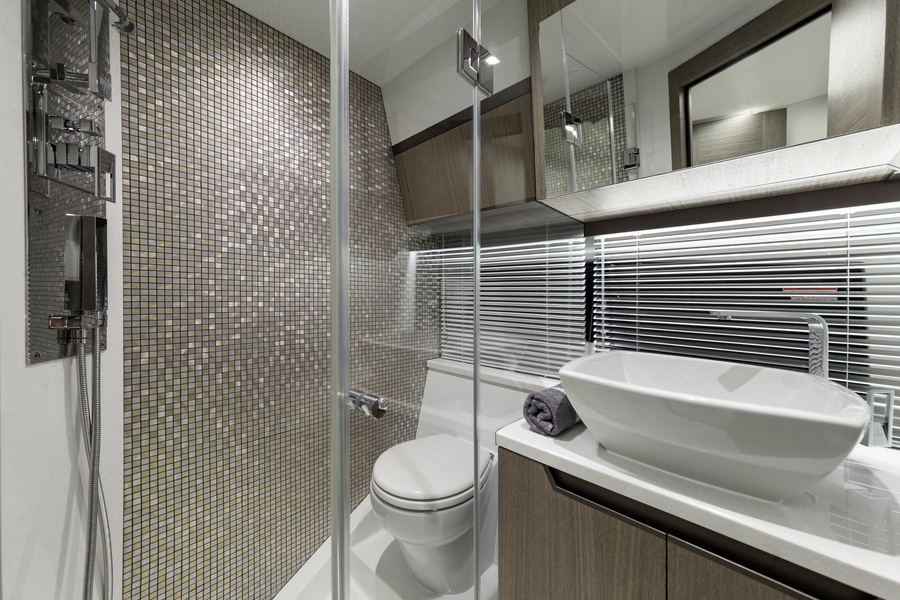 Future boat owners can not only choose from several interior design options, but also «personalize the technical characteristics of the cruiser». It can be optionally equipped with two engines ranging from 225 to 430 hp.
The boat belongs to category B, i.e. it is designed to go to sea in winds up to 34-40 knots and waves up to four meters.
Apart from 425 HTS and 485 HTS, 335 HTS, 420 FLY ( which is considered as one of the most popular boats in the Polish flag state), 420 FLY is also expected to be presented at Galeon stand during the Boot Düsseldorf.Polish shipyard's most popular boats), 470 SKYDECK, as well as the most innovative boat of 2018 - according tothe World Yachts Trophies awarded during the Cannes Boat Show - 640 FLY.