Amasea Yachts is a new brand in the multihull motor yacht market, redefining the traditional catamaran concept. The company unveiled its first model, the 25-metre Amasea 84.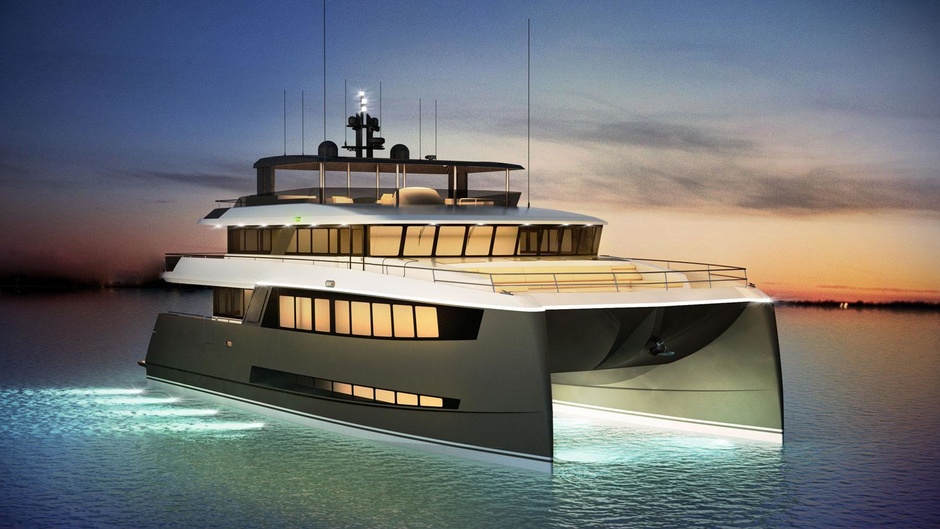 The Amasea 84 is built in aluminium instead of the traditional GRP and is capable of crossing the Atlantic on a single tank.
Responsible for the design and naval architecture of the project was AlbertNazarov- a major specialist in high speed catamarans - who has plenty of storage space onboard to keep the Amasea 84 at sea for up to six weeks without having to replenish provisions.
«I decided to go back to the drawing board when I was looking in the market for a 20-25m catamaran to cruise the world, but could not find what I wanted. All offers were expensive, with limited options for customizing interiors and usually finished in not the highest quality materials»," says Amasea Yachts founderJack Wijnants(Jack Wijnants).
Unlike most of its peers, Amasea Yachts' first yacht has a third deck and a dedicated crew area.
The presence of «extra» deck provides for greater flexibility in terms of layout. For example, the master suite can be located on main or lower deck. The catamaran is equipped with two galley cabins, one specifically for guests and a smaller one for crew. The manufacturer promises flexibility in terms of interior layout that can be personalized according to the owner's wishes.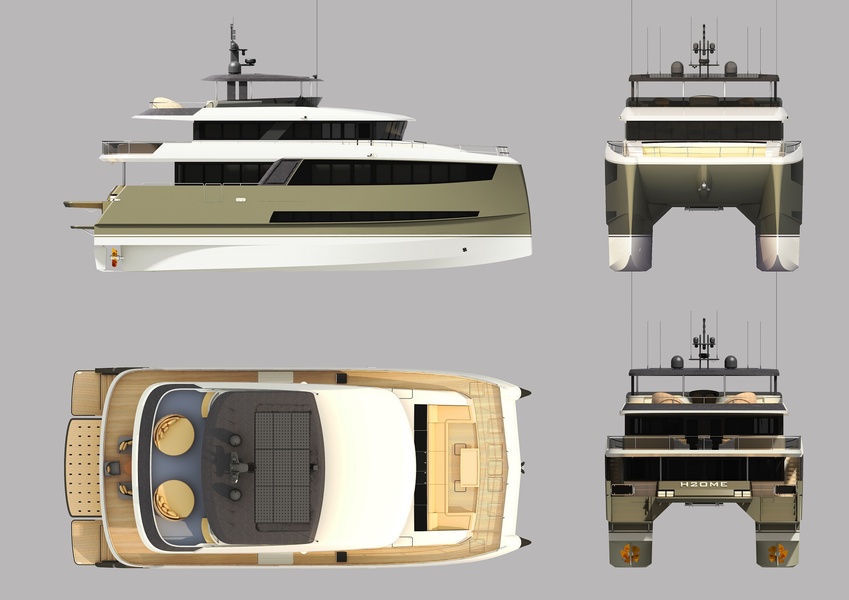 The vessel is 25.45 meters long and 10.98 meters wide with a draught of 1.79 meters. Two MTU 10V 2000 diesel engines (1,920 hp each) will be used as propulsion.
Amasea Yachts will open its own shipyard inTurkey for catamaran production.
The first hull will be completed in 18 to 20 months. Future construction time will be reduced to 13-16 months. Production will be limited to seven units per year, thereby guaranteeing the exclusivity of each one.