Two crews circumnavigating the globe were rescued last week near Cape Horn in South America.
The Chilean Navy lifted lone sailor Andrew Helcrow onto a helicopter as his homemade 32-foot Elsi Arrub vessel lost its mast and could not continue its journey. The media reported that this was the second time a voyager had been rescued. In 2006, a passing ship picked him up off the coast of Australia.
The second crew, this time an American couple with three children aged 5, 3, and 1, was found 200 miles to the south. Their yacht Open 50 Anasazi Girl also lost its mast. A ship was dispatched to help the victims in distress.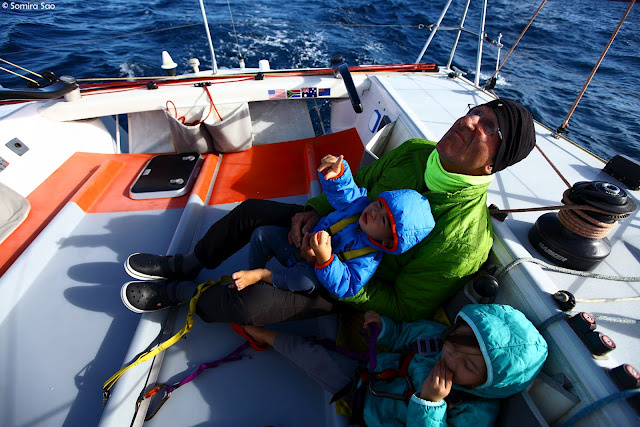 What is perhaps the most interesting thing about this story is that the two crews knew each other. They got to know each other a few years ago, also under unpleasant circumstances.
In 2006, as we mentioned above, Andrew Helcrow had to leave the boat on the high seas, but she was found and returned to her owner a year later, "thanks" to the crew of the Open 50 Anasazi Girl, who in 2007 crashed in the area. The helicopter, which had gone to help the family (no children at the time), spotted the drifting Elsi Arrub.
Seven years later, the two skippers met in Chile and were able to talk to each other, much to the surprise of the circumstances of the new meeting.