The crew of the 40-metre maxi-trimaran Spindrift 2 are once again forced to abandon their attempt to sail around the world fastest and win the Jules Verne Trophy.

At 16:06 UTC on 1 February, skipper Yann Guichard contacted the technical shore team and reported a right rudder failure. At this time, the boat was in the Indian Ocean, 1,200 miles from Cape Leeuwin, Australia, and was cruising at 15 knots.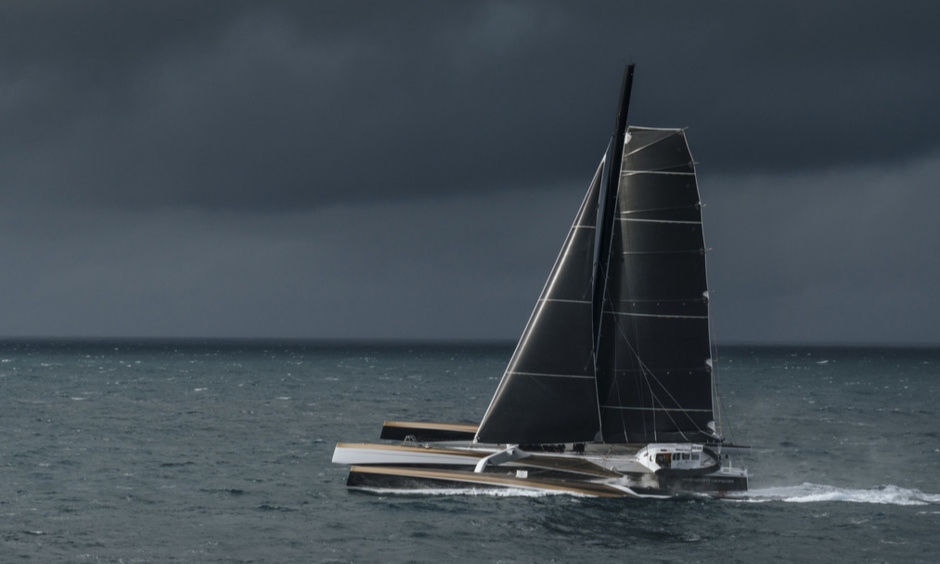 Despite the night, the crew surveyed the breakdown as best they could and tried to minimize its effects.
Three hours after the first communication session, Guichard reported the decision not to risk the safety of the crew and to carry out the overhaul ashore.
« Due to technical problems, we have no choice but to abandon the record attempt. The whole crew is incredibly disappointed about this»," said the skipper.
Spindrift 2 is heading for the southwest coast of Australia. At the time of writing, the crew still has about 350 nautical miles to go ashore. In the past 24 hours, the trimaran has covered 218.3 nautical miles at an average speed of 9.1 knots.
Thus ended Spindrift's fourth attempt at the Jules Verne Trophy. In January 2018, the team tried twice in one week to get off the start line from Brest, France, but was consistently unlucky. First, the trimaran returned to port by Guichard's decision to descend only a couple of hours at sea, and then during a new crossing to the start line, the boat suddenly had a mast fall. In 2015, during the first record attempt , the team achieved the second fastest time in the history of the Jules Verne Trophy (at the time).