Dan Lenard, co-founder of superyacht design agency Nuvolari Lenard, has been sailing for 36 days on the 10-metre sailboat Vela 33 Scia from the Spanish port of El Puerto de Santa Maria (near Cadiz)to Miami. As of today, February 26, he is passing the northern islands of the Bahamas archipelago. If Lenard could take off in a plane from where he is now, he would have about 800 km to Miami by air in a straight line. Not much, but not much compared to the previous transatlantic crossing.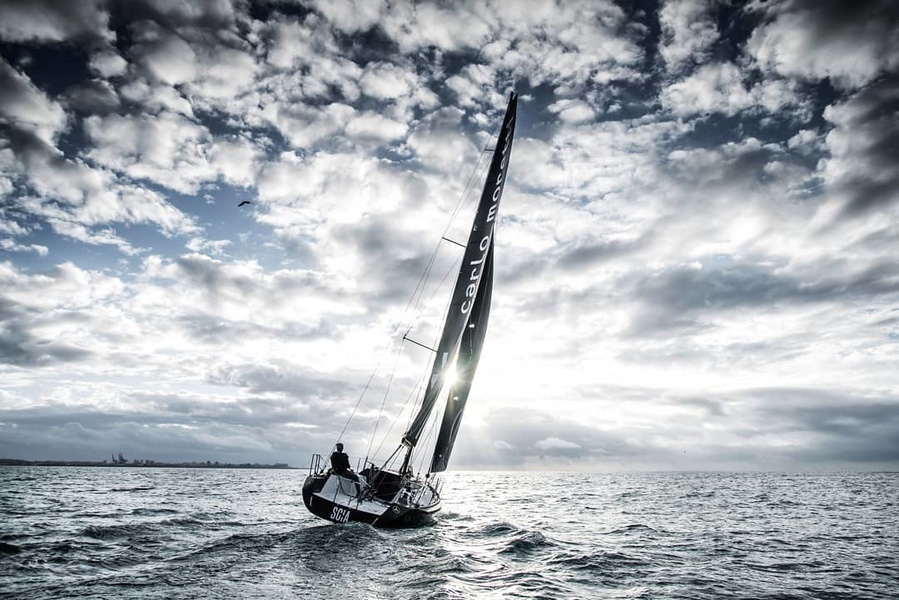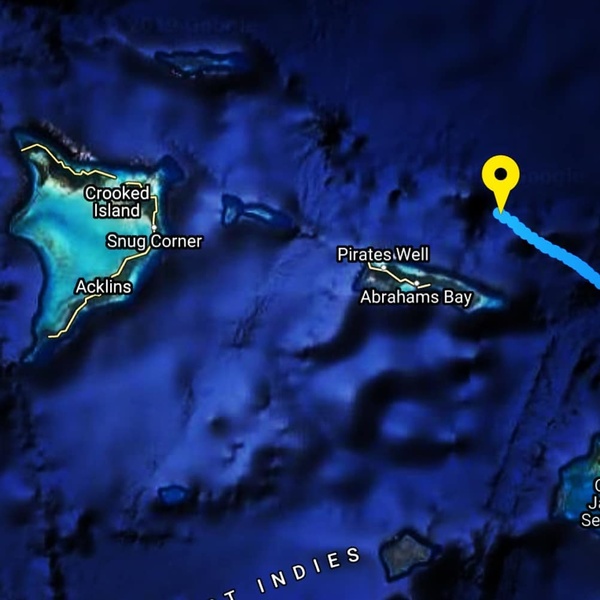 Lenard set off on 20 January. His goal was to cross the Atlantic in less than a month to finish the Miami International Boat Show between February 14th and 18th. While in the middle of the Atlantic, the designer spent 12 days in a slack-wind zone and only reached the Caribbean islands of Antigua and Barbuda February 19-20, where he did catch a splendid record finish of the RORC Caribbean 600 maxi-trimaran. In Antigua he even had to make a «pit stop» to replenish supplies.
He had no contact with the mainland before arriving in Antigua and was not using a GPS or even a compass to navigate according to the official Facebook group of the Vela project . This extreme asceticism is the highlight ofLenard's eco-trip. The designer strives to show that in the XXI century it is quite possible to «clean» sailing voyages, which are not harmful to the environment as in ancient times: without the use of fuel, electronics and electricity, autopilot and other «garbage» in the literal and figurative sense of the word.
« No fuel, no radio, no compass, no extra time», is one of the project's mottos.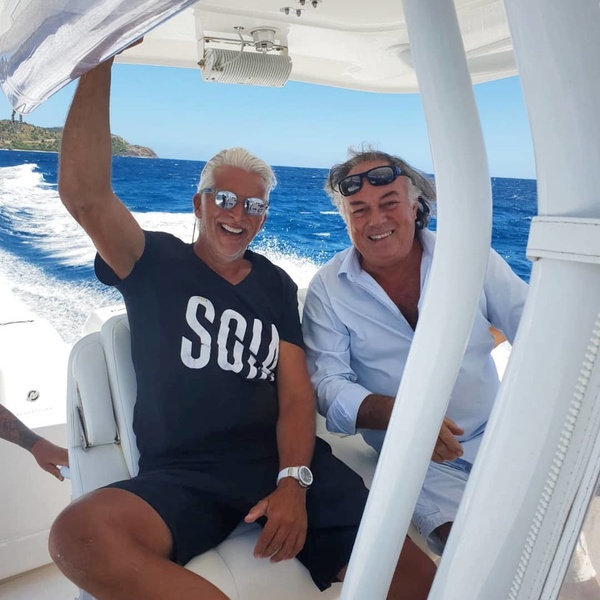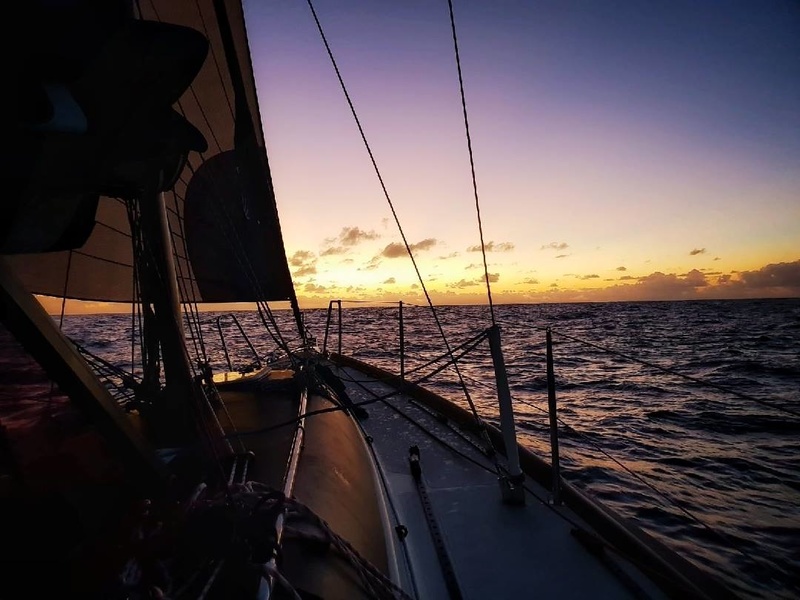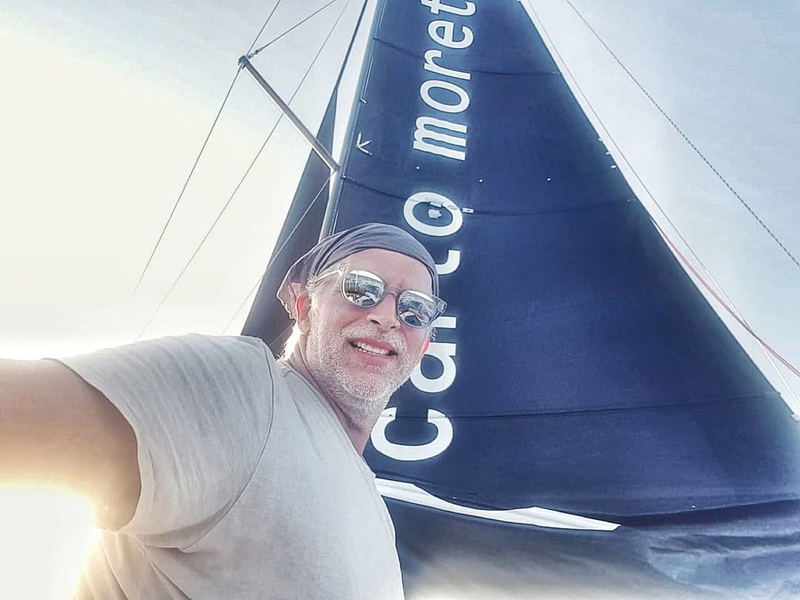 Lenard made an exception for the compass when he reached the Caribbean archipelago. Apparently, the designer is still afraid of getting lost in the maze of islands, or, even worse, hit a shoal, so he decided not to take the risk.

Besides, having returned closer to civilization, Lenard started to post selfies, photos of sunsets and short video messages about his future plans.