Dubai International Boat Show opened on February 26. For five days, until March 2, visitors will be treated to presentations of new boats. One of the first in the lineup was Dutch shipyard Oceanco, which has unveiled the 105m hybrid expedition yacht Esquel for the first time.
The project was worked on by naval architects from Lateral, «Young Designer of the Year 2015» Timur Bozca (exterior), Gina Brennan (interior) and experts from Pelorus, one of the leading UK marine expedition companies.
Esquel combines features typical of both expeditionary yachts, such as a solid displacement hull with a sheer bow to withstand waves and ice offshore, and a modern, sophisticated superyacht.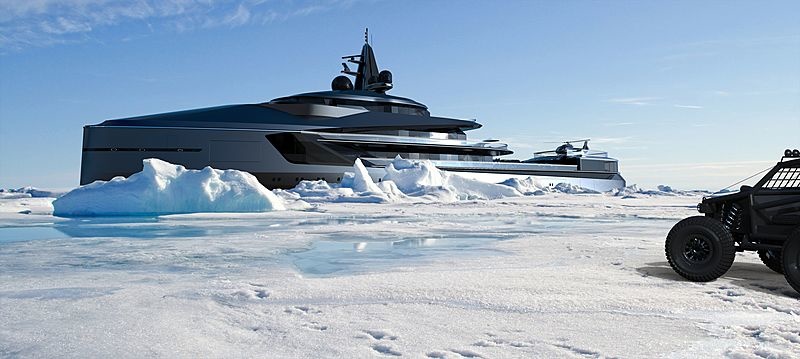 «Esquel offers the best of both worlds»," stresses Oceanco.
Esquel is designed to be able to travel long distances of up to seven thousand nautical miles at a cruising speed of 13 knots anywhere in the world's oceans, including the Arctic and Antarctica. And at the same time Esquel will not be ashamed to host eco VIP-party during Cannes Film Festival.
The yacht will be capable of reaching a maximum speed of 16.5 knots. With a displacement of five thousand gross tons she will have a draft of 4.3 metres when fully loaded. A state of the art diesel-electric propulsion system will be installed in the engine room.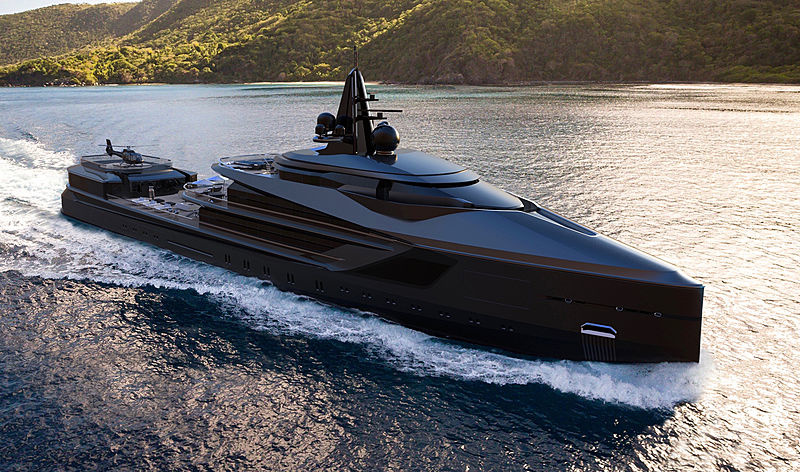 Esquel's maximum beam will be 17.5 metres. Her spacious, concise main deck measures 200 square meters and offers enough space for all types of closed containers. She is also expected to carry two diving boats, an SUV, motorcycles and a helicopter during expeditions. The main tender garage, concealed below deck, is 230 square metres in size. It can accommodate fast RIBs, top of the range tenders, toys, dive gear and snorkelling equipment.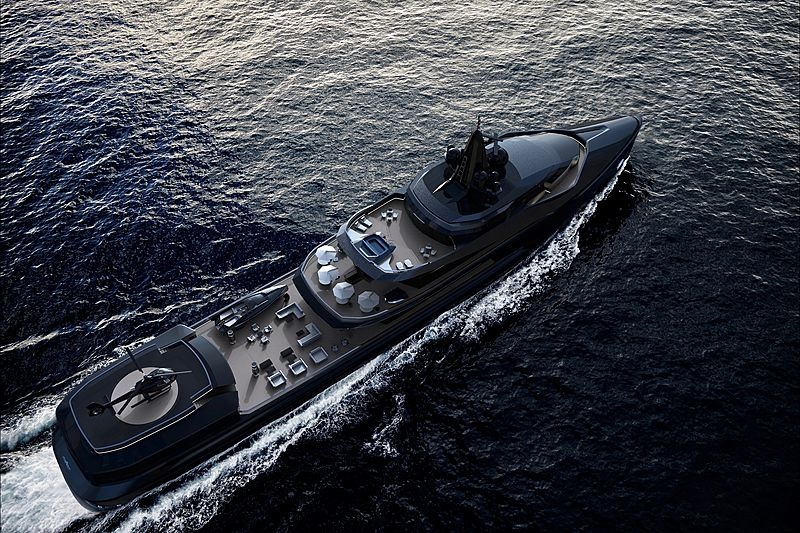 For those interested in marine biology and ocean protection, Esquel can be a platform for many scientific studies. For example, such as coral research, in which a reef, which will then help to restore a damaged section of the atoll, is grown right on board the ship.

Thanks to its advanced dynamic positioning system, Esquel will be able to stop in areas with such a fragile ecosystem without dropping anchor.
While Esquel's exterior is quite brutal (Botzky's inspiration was the image of a spaceship), inside she has tried to create «a stylish, warm and cozy interior, so the crew can feel at home when they are away from home». According to the designer, visually it will look like«an eclectic mix of antiquities and artifacts that the young explorer collected during his (or her) travels».
«Our challenge is to develop solutions that take into account human factors, technology and aesthetics at the same time. Each piece is designed for a specific purpose. It's not design for design's sake. We believe that we should create thinking not only about tomorrow, but also about the day after tomorrow»," says Bocka.
One example of the combination of «human factor and» aesthetics is a superstructure with a mirrored ceiling and glass walls, and a swimming pool on the aft main deck that will provide a pleasant recreational area with a panoramic view for the explorers. She will have a helipad on her roof.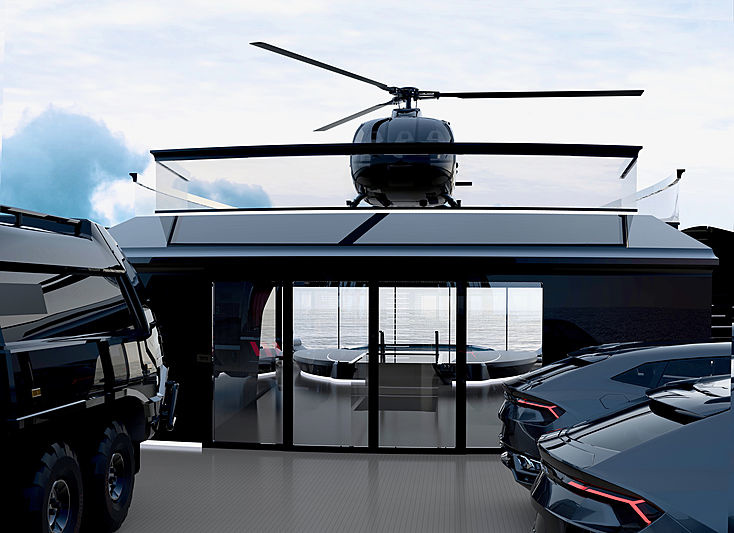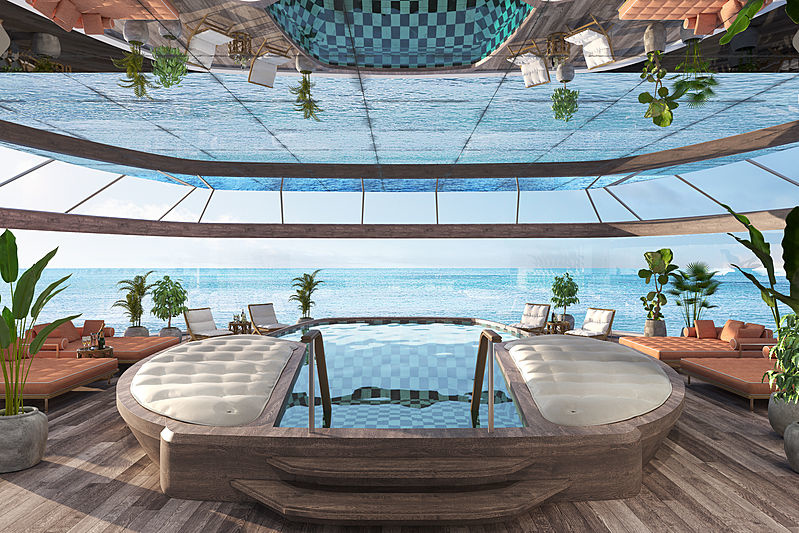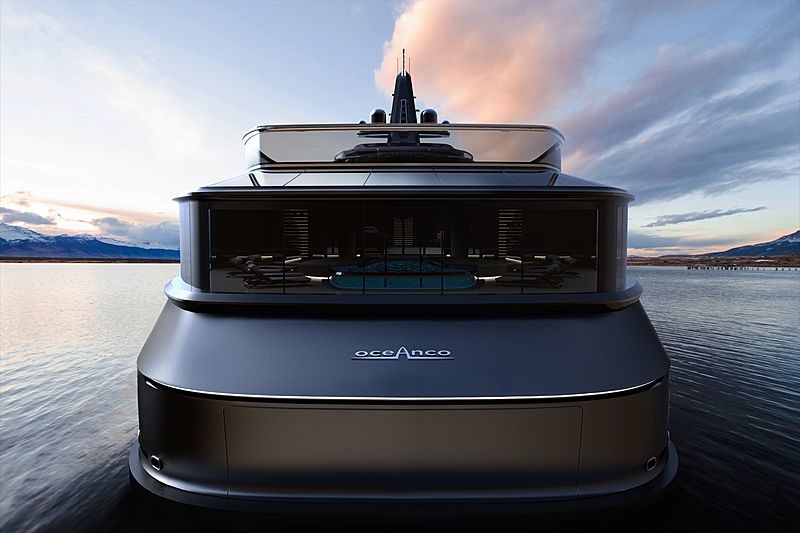 Another such cozy space is the living room, in the middle of which a real fireplace is installed. Just imagine how it feels to relax near it after a day spent somewhere among the rocks and glaciers on the coast of Greenland, and it becomes clear: this warm corner can hardly be overestimated.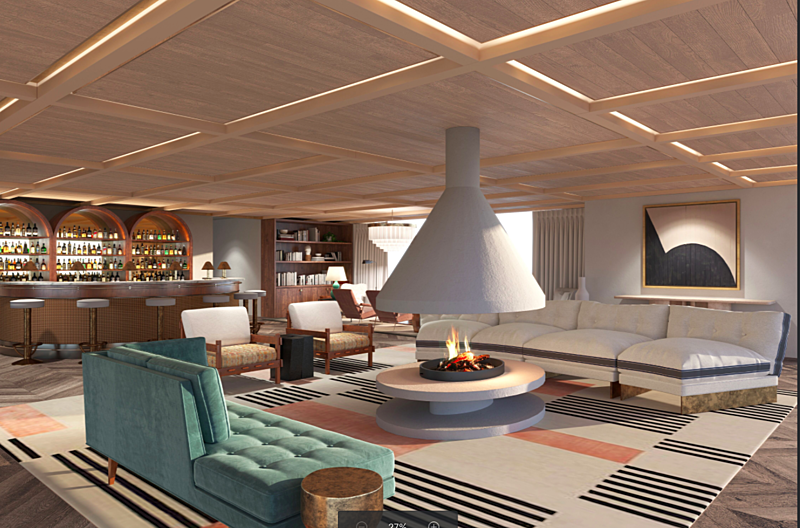 Another goal for Esquel's creators was to create a sense of unity of space on and off the boat.
«Esquel remains as connected to the world in the Arctic as Monaco or New York», the Superyacht Times rightly pointed out.
The panoramic windows allow for this effect. Similar to the pool area, an all-glass wall will appear in the master stateroom.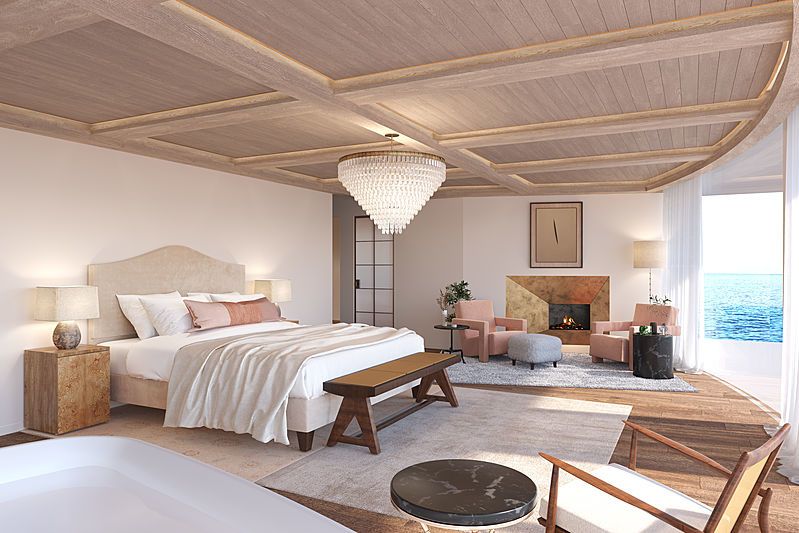 The internal lay-out on Esquel is very flexible. Additional multifunctional cabins can easily be provided on board: for emergency response teams, seminars and laboratories.