Reuters has published a non-trivial rescue story of a German yachtsman who, thanks to his jeans and ingenuity, managed to stay in the water for more than three hours away from shore and wait for rescuers.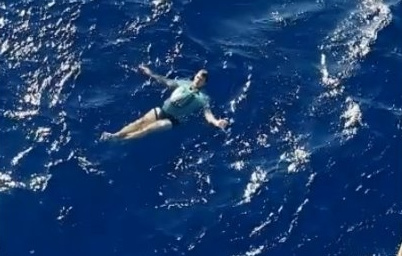 On March 6, Arne Murke, 30, was sailing with his brother on a 12-meter sailboat off the east coast of New Zealand . They had only recently put to sea, but had a long journey ahead of them: the brothers planned to take the boat to Brazil.
Suddenly the rudder of the whale bobbed and knocked Arne overboard. His brother threw him a life jacket, but the man could not reach it. Soon, Arne was swept away from the boat by 2.5 meter waves.
The rescue helicopter reached the man after about 3.5 hours.
«The yachtsman took off his jeans, knotted them, slipped the noose around his neck and, after dipping the other end of his pants into the water,» inflated them. That's how Arne got an improvised life jacket.

«Lucky the boat had a VHF radio and a beacon to sound the alarm. Without the proper communication equipment and beacons things might have ended differently», said Chris Henshaw, Senior Search and Rescue Coordinator at the New Zealand Coordination Centre.
We sincerely hope that none of our readers will ever need this knowledge, but just in case, we have found a video for you that shows three ways to inflate your pants like the hero of this amazing story.