Heesen's luxurious 65-meter megayacht Galactica Star, which was chartered by global music stars Jay-Z and Beyoncé on vacation, has continued to be the subject of a major money laundering case over the past few years.
Just last week, a federal judge in Texas granted a joint request by the U.S. Department of Justice and the Nigeriangovernment to sell the yacht.
Bidding, with a reserve price of $42 million, will open in early April and last for 45 days. The Justice Department estimates Galactica Star at $80 million.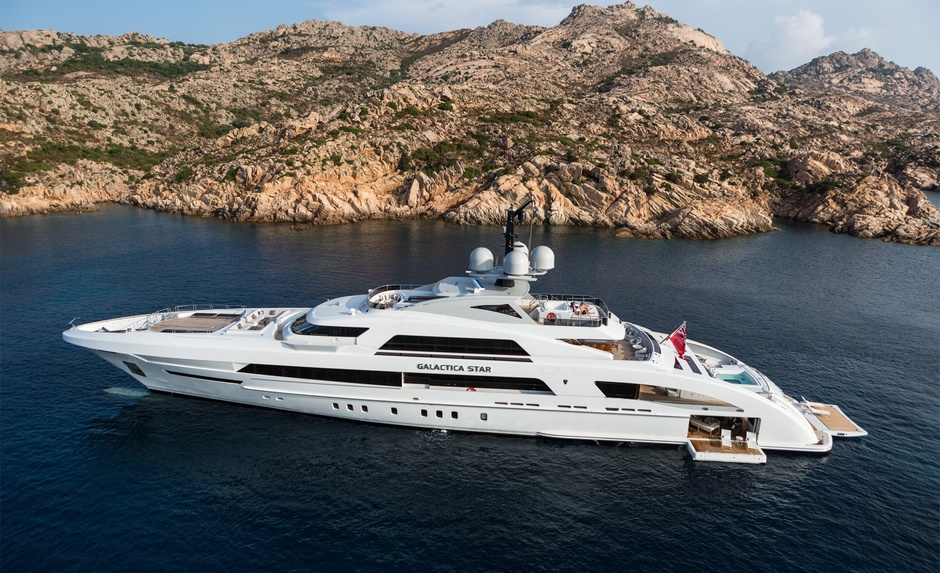 According to Megayachtnews.com, District Judge Keith Ellison decided to sell the yacht due to high maintenance and parking costs. He estimated it costs $170,000 a month.
«The court also believes the market price of the yacht is falling as long as it remains in government hands», Ellison concluded.
The «Galaxy Star» epic began in May 2016. An investigation into her owner, Nigerian oil businessman Kolawole Aluko, revealed: the vessel was purchased through a shell firm using money raised from oil sales. The US government accused Aluko and another oil tycoon Olajide Omokore of laundering money in the US and using it to buy Galactica Star.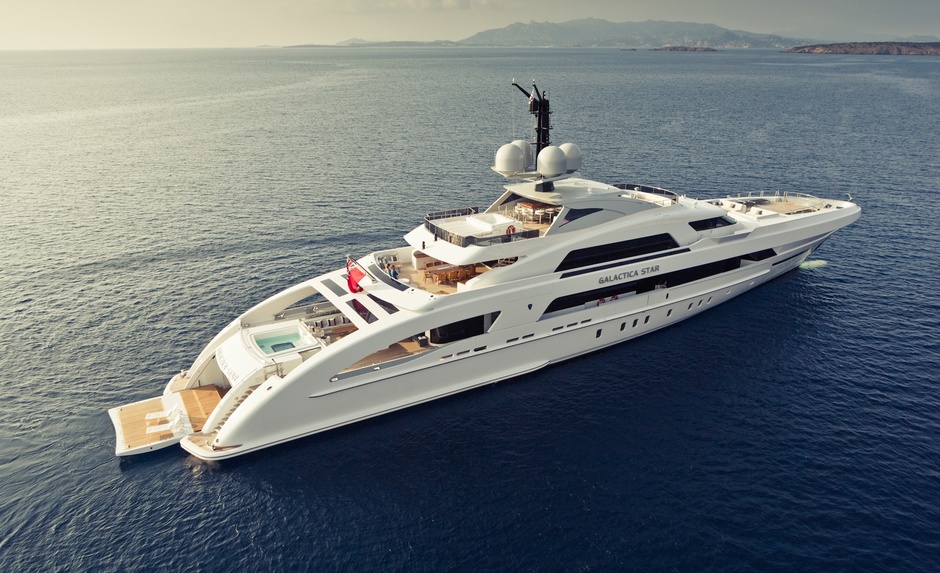 However, a certain company called Lightray Capital - it is unknown whether with or without malice - became the new owner of the scandalous boat in July 2017. Four days later, the Department of Justice issued a motion to seize «Galaxy». A federal district court in Houston ruled against Lightray Capital in October of that year. As of January 2018, however, Galactica Star had never made it to the shores of the United States, continuing, not without Lightray Capital's help, to remain in Mexican waters. As a result, it wasn't until May that she arrived in the plaintiff's home country.
Galactica Star has something to lure the attention of potential buyers. Thanks to her Fast Displacement hull, she is very economical and consumes 30% less fuel than comparably-sized competitors.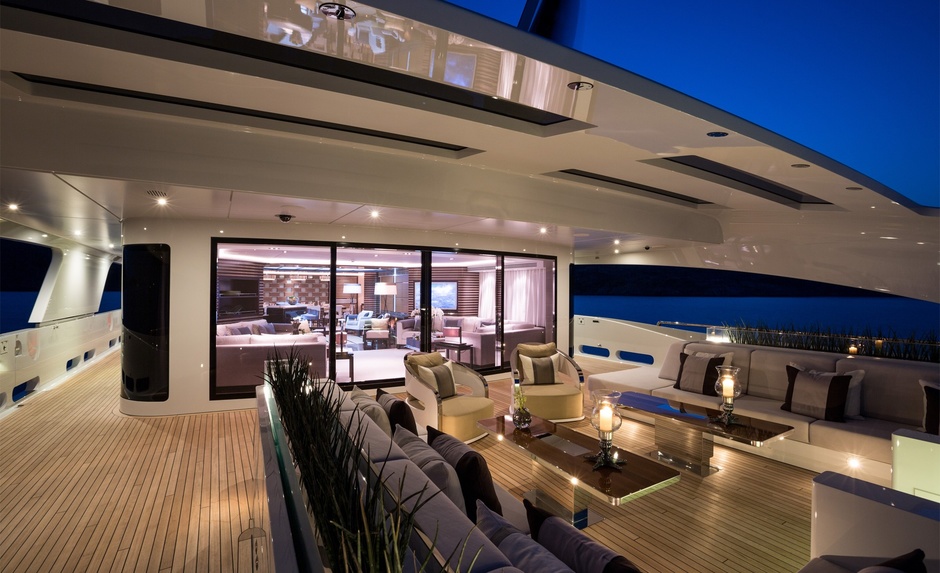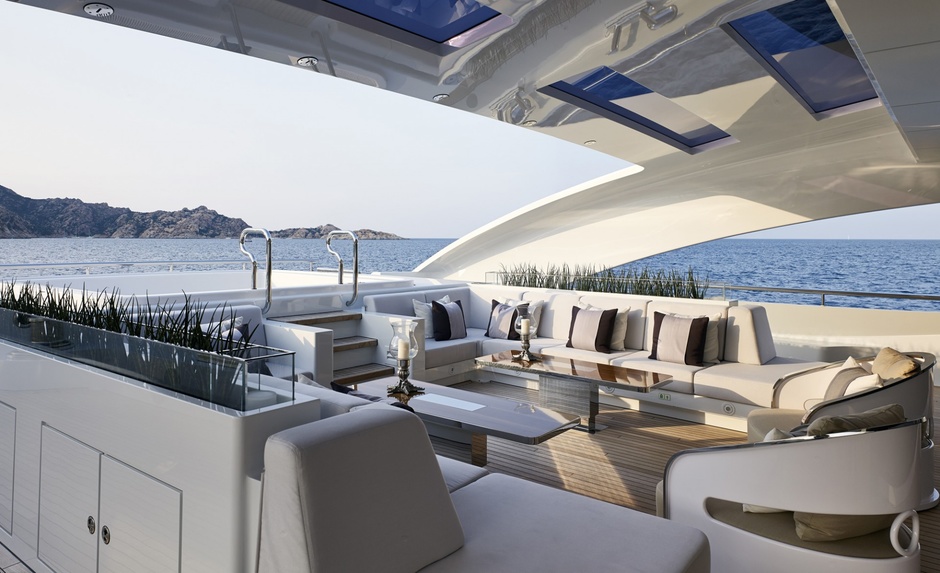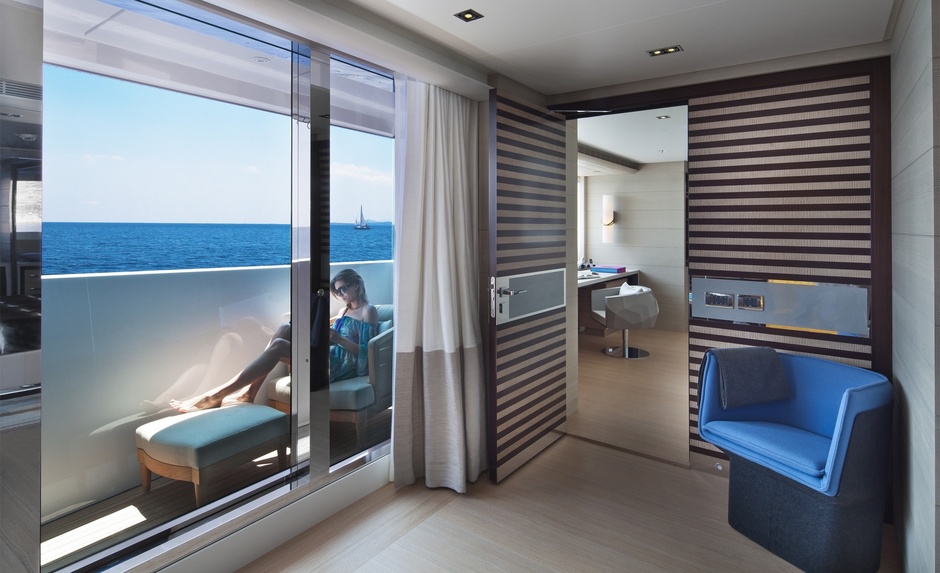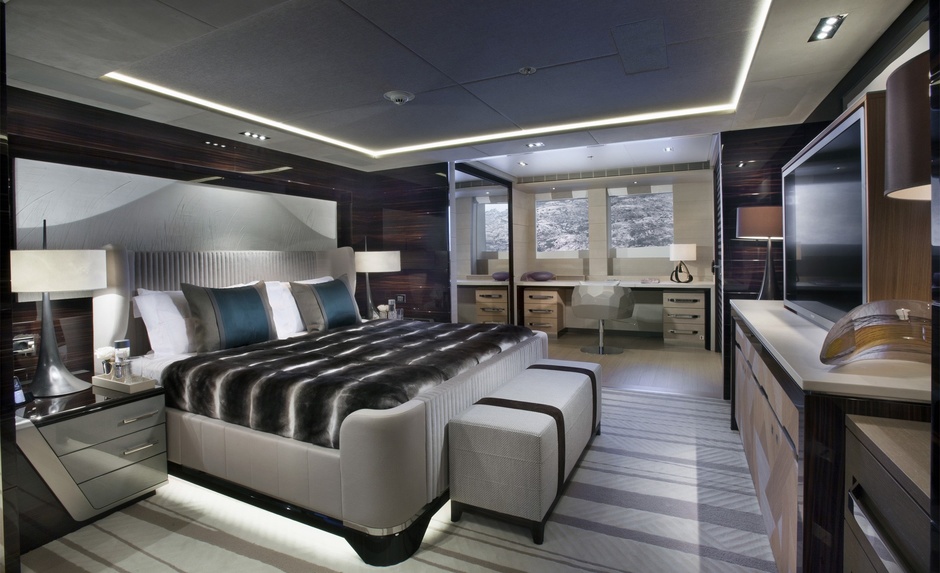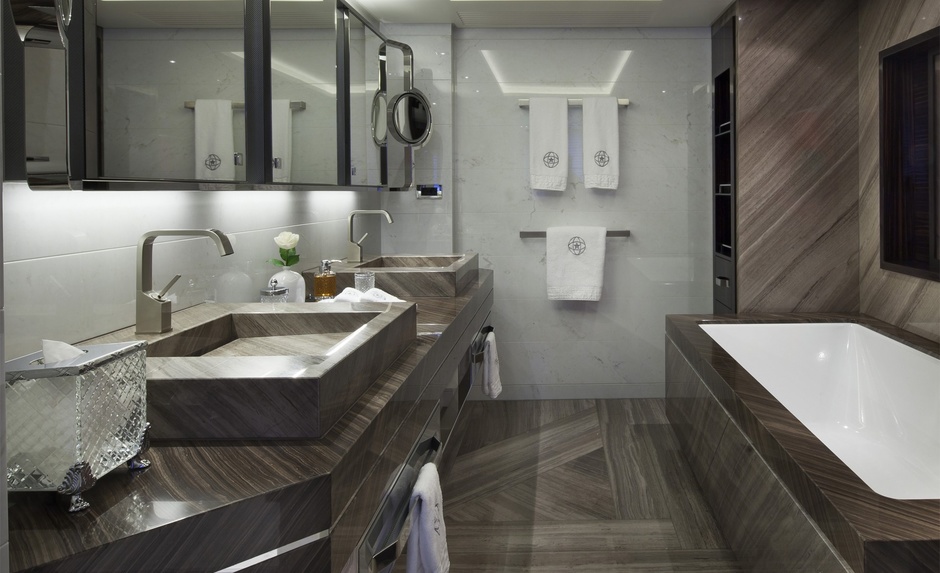 She can accommodate up to 12 guests in six cabins. The interiors are designed by Bannenberg and Rowell Design in a style that matches the megayacht's exterior.
Introduced in 2014, Galactica Star is the recipient of a number of prestigious awards. In particular, the Neptune Trophy - a kind of «Oscar» in the superyacht industry.