On January 18 Bavaria Yachtbau officially announced a partnership with a design firm Design Unlimiteda yacht styling firm, as rumours had been previously discussed but not confirmed. The first styling project will be the Bavaria Vision 46 designed by Farr Yacht Design with whom Bavaria Yachtbau have been working together for several years.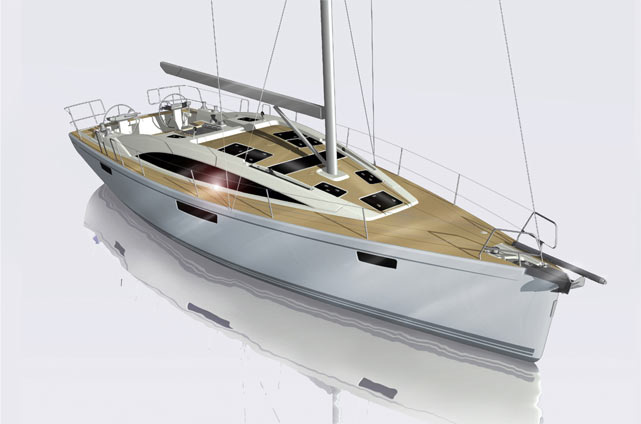 Design Unlimited is well known to connoisseurs for creating the exterior styling of such well-known yachts as WallyCento, Baltic 152 Pink Gin и Baltic 147 Visione. However, it is not only working with the builders of mega yachts, but also with the builders of modest production boats. And that's where the fun part comes in. The fact is that in this area, DU's largest customer is a German company HanseYachtsone of the world's largest yacht builders and one of Bavaria Yachtbau's stiffest competitors. DU is working on the styling of both HanseYachts, the Hanse range and the Moody range, designing both HanseYachts, whether classic or modern. Both HanseYachts, as well as the Moody range, have a clear penchant for minimalism, which can be clearly seen in the Hanse interiors, executed in the so-called loft-style. And, characteristically, some features of Hanse's interiors are easily discernible in the sketches shown by the Bavarians - especially the galley.
Isn't the start of the Bavaria-Design Unlimited partnership a sign of the overall triumph of minimalism in the mass market segment of yacht building as well? We will soon find out.
But in general, I must say that from the outside the boat looks nice and stylish. Fortunately she has nothing in common with ice cows that Bavaria has looked like in recent years. Some of its layouts have hardly ever been seen in the mass segment up to now - such as the asymmetrically placed skylight to the saloon.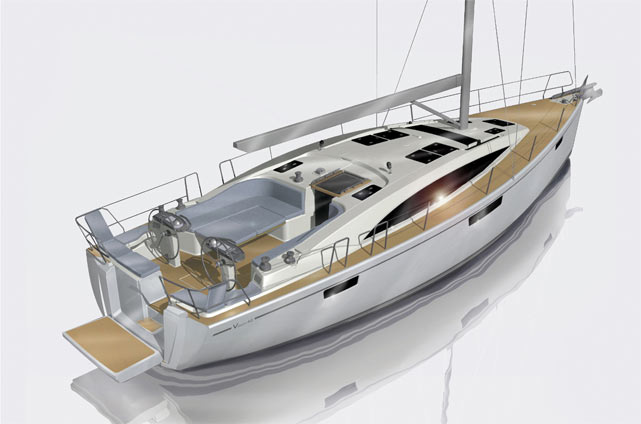 And right away I noticed a very high number of portholes and skylights so guests will not suffer from the lack of light in the interiors. With only two days to go until her world premiere, let's see the Vision 46 in action.
P.S. Farr Yacht Design president Patrick Shaughnessy promised to give a special interview to our website in Dusseldorf. Stay tuned!