Former military airborne paratrooper and pilot, and now amateur yachtsman Jean-Jacques Savin clearly knows how to negotiate with the sea spirits. It's been 105 days since the 71-year-old Frenchman «became»ocean passenger, trusting the Atlantic currents and winds to carry himself in a three-meter plywood barrel «» across the ocean, fromthe CanaryIslands to the Caribbean. And he's doing pretty well.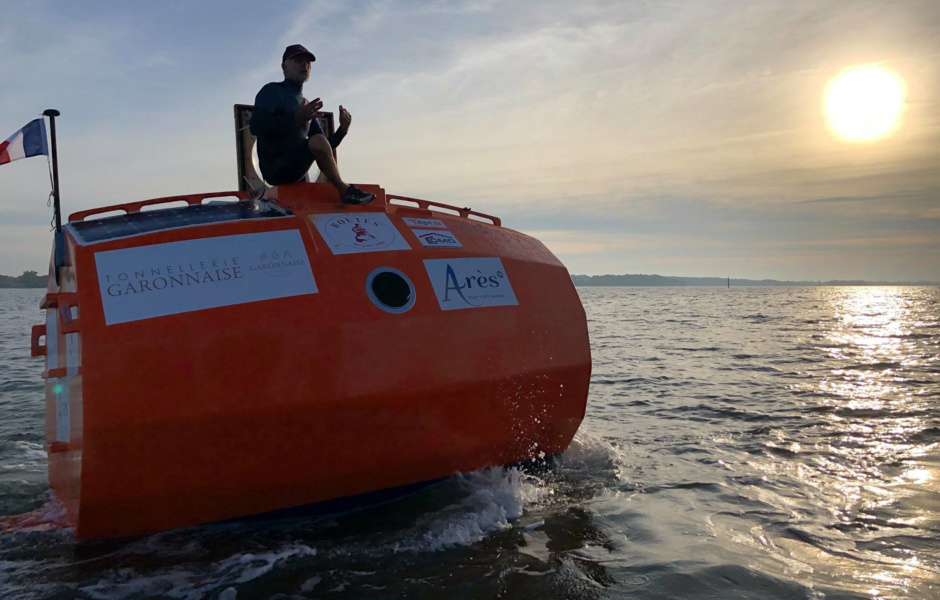 «As one very old grandmother who wanted to see the barrel told me: «I know why you chose the barrel. It's because your route is the Route du Rhum»," recalls Savin in his last report on 8 April.

Savin is not doing well with fishing, complaining that he hasn't had fresh fish for a month, and his New Year's Eve wine is long gone, but «has plenty of fresh water on board». With a supply of 30 litres, the Frenchman uses the desalter to rinse his laundry.

The journey was supposed to take three months, but like Fyodor Konyukhov's expedition in the Southern Ocean, nature decided otherwise. Now the main thing the traveler is afraid of, on the one hand, is to miss the Caribbean archipelago by going north of 25 degrees (and the southeasterly wind is driving there) and, on the other hand, to crash straight into the rocky western Atlantic shore of some island (all the beaches are on the Caribbean Sea side).
«I'm trying to persuade authorities to pick us up with a barrel, not to look for»," writes Savin.
Alain Bombard , who inspired Savin's journey, completed his extreme transatlantic crossing at 59.3 degrees East on Barbados in 1952 . Savin himself plans to «stretch the pleasure» and get to 65 degrees. According to his calculations, Barbados is about 10 days away.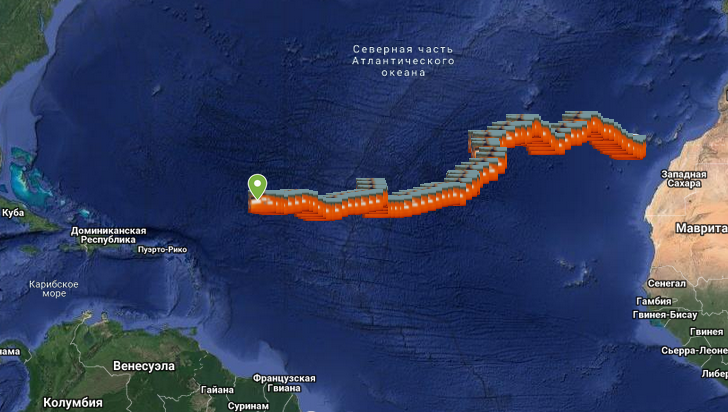 Coincidentally, it was on the 100th day of the journey that Savin saw a bird in the sky again for the first time in many months. By his own admission, at that moment he felt a bit like Noah of the Old Testament. Earth was indeed near.