After a 17-year hiatus, a small fleet of light catamarans will once again embark on a thousand-mile journey along the East Coast of the United States in the revived Worrell 1000 regatta. The start at the Hollywood Beach Marriott in SouthFlorida is scheduled for May 6. From there the regatta will head for Virginia Beach, Virginia.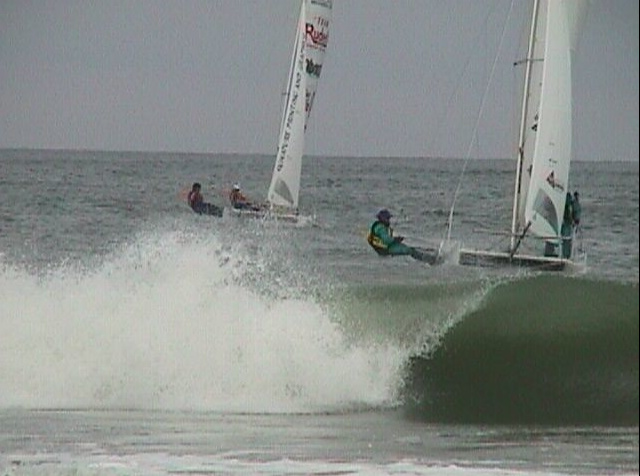 The race will take them about two weeks. The last time the Worrell 1000 was held in 2002 - after that, the event sponsors have been unable to meet financial commitments year after year.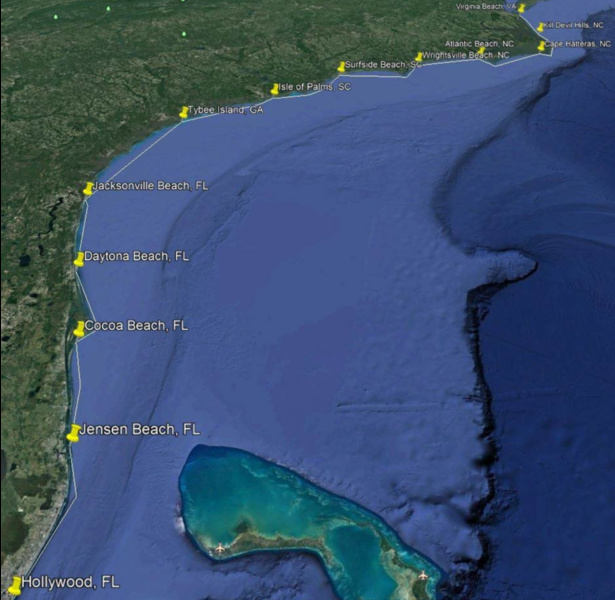 The first Worrell Bros. Coastwise Race was held in May 1976. Michael Worrell andSteve McGarrett, who had planned the race in 1974, decided to turn their (unsuccessful) venture into a regatta on a dare on a 4.9m catamaran.

The main condition and feature of the race was a rule allowing competitors to go forward day and night, but obliging them to call back from the beach bar once a day.

The Worrell 1000 was named in 1979. From 2000-2002, the Nacra Inter 20 catamaran was approved as the only class in the event. In 2019, Nacra F20 Carbon and International Formula 18 boats are planned. The main requirement for multihulls isthatthey can be put on the water and pulled ashore right from the beach. So far, four teams have registered for the race.

«To be honest, these teams are focused more on making it to the finish line than getting ahead of each other. There will be plenty of moments where they'll be alone on the beach or raring to go, and their focus will be on squeezing the ultimate last-half-knot out of their sails. But there's another side to it. They all want each other to finish»," says former team manager and current chief race organiser John Williams.
The organizers will take care of the safety of the competitors. Each day they will check availability and operability of life-saving equipment, radio and telephone. Each boat will be equipped with a tracking beacon and all the movements will be watched not only by judges and fans, but also by the US Coast Guard.
The winner of the regatta will be the team that, without regard to time spent on stops, completes the route in the shortest possible time. In past years, the prize money, which has been divided proportionally between the top three crews, has been $1 million.