Blind Japanese yachtsman Mitsuhiro Iwamoto completed a cross-Pacific crossing on April 20. Setting out from San Diego on 27 February on The Dream Weaver, a 13-metre sailboat, the Japanese sailed 6,000 nautical miles in 2 months with help from his friend Doug Smith to successfully finish at home in Fukushima Prefecture.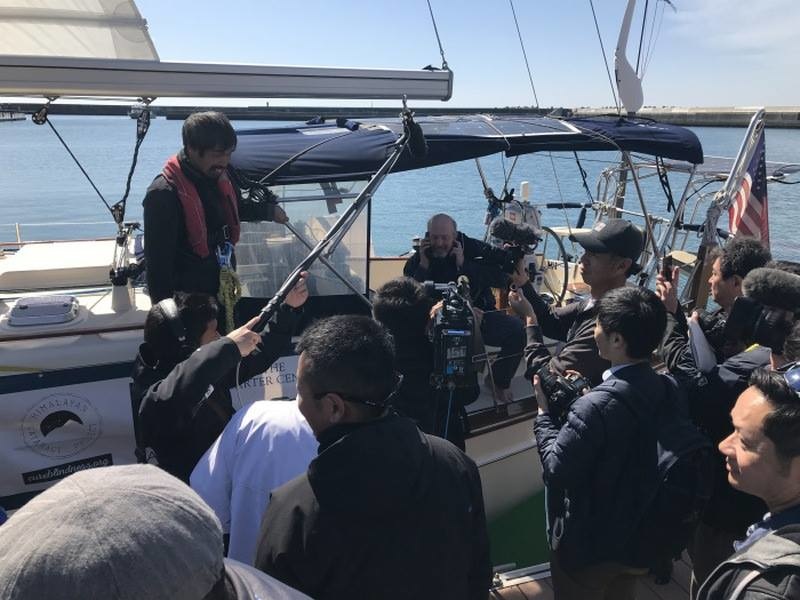 «My long-time dream became a reality, and it's fantastic. Now I know for sure that people can do absolutely anything. The main thing is to set a goal and work towards it! » , Iwamoto said upon arrival.
The 52-year-old yachtsman lost his eyesight in high school. When he had the idea to cross the Pacific Ocean in 2013, he had already been blind for years. However, he was also quite an experienced yachtsman - he had participated in the World Sailing Championships for the Blind under his belt.
Originally the plan was to sail backwards fromJapan to the USA. Six years ago an unfortunate event prevented it from happening: a week after the start, Iwamoto's 9-metre yacht collided with a whale and sank. Fortunately he and his companion managed to deploy a life raft.
The Japanese dream would have remained unrealized (he had no money for second attempt), if the fate brought him to businessman Doug Smith. Doug Smith prepared a new voyage on his own earnings and took Iwamoto on it together, although he is only a novice yachtsman himself.
The partners took turns at the helm. When it was Iwamoto's turn, Smith would describe to him what he saw around him and the Japanese would decide how to correct the course.