Russian traveler Fyodor Konyukhov crossed the Southern Ocean in a rowboat. On May 6, he reached the latitude of Cape Horn, according to the official website of the traveler. Now he is 170 nautical miles away from the legendary cape.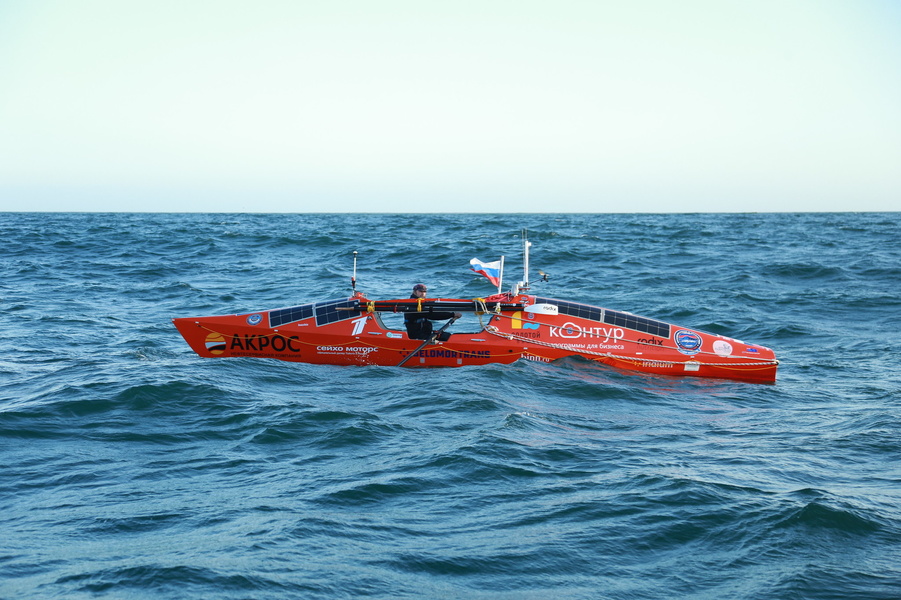 Konyukhov is going to Cape Horn in stormy conditions with a wind of 35 knots and seven meter wave.
According to the forecast the wind is only going to get stronger.
The traveler will have to circle the cape in winds up to 45 knots.
«While crossing the Southern Ocean the nine-meter boat» Akros by Fedor Konyukhov capsized three times in similar weather conditions. The design of the boat allows it to return to the keel after the rollover.
Then «Akros» lost part of its solar panels. Konyukhov was forced to save on cabin heating and lighting.
This time, a Chilean Navy patrol ship and - weather permitting - a helicopter will be out in the Cape Horn area for backup. In late April Chilean military, despite incessant rain and cloudy weather, managed to find Konyukhov's boat in the Southern Ocean and filmed it on video on the approaches to Cape Horn.
Tentatively Konyukhov will round the cape on May 9. One of the three yachts in the expedition staff will take him there in tow.«If on May 9 we do not manage to haul», we will have to postpone operation for indefinite time - on May 10 a hurricane is forecast near Cape Horn with winds up to 60 knots.
In the worst case scenario the HQ yachts will have to go back under the shore, to the shelter, and Konyukhov's boat will be blown by the wind to Antarctica.

Cape Horn is the final point of his crossing, which began in December 2018 in the New Zealand port of Dunedin. But it's not the finish line of the entire voyage - the Russian intends to circumnavigate the world on oars.