The collision between the British 27-metre Minx and the Monegasque 26-metre Pershing 92 Vision cost a 29-year-old Briton his life. The accident occurred inthe Mediterranean Sea on the evening of May 25 north ofSt. Margaret's Islands, just one kilometer from the Bay of Cannes, France. This is the area where the vessels of guests of the film festival, which this year took place from May 14 to 25, traditionally anchor.
The Minx was anchored. There were 12 people on board. At about eight o'clock (according to other reports - about nine) in the evening, shortly after the film festival closed, Vision with eight passengers on board, passing by Minx, scratched her board with an anchor sticking out from the bow.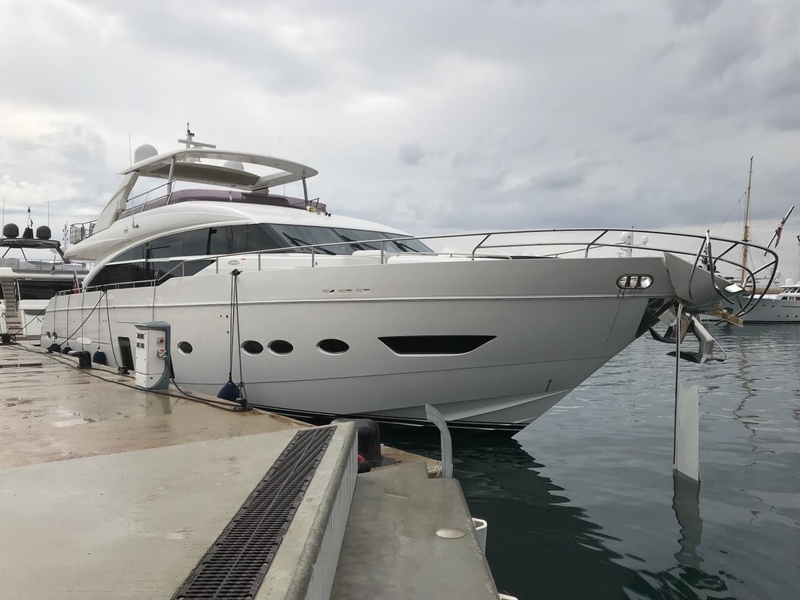 One of the Minx's crew members was unfortunately just on the bow of the boat at that moment and was working with the anchor. The Coast Guard assumes the victim died of a heart attack upon impact and according to the rescuers, reported by the French newspaper Nice-Matin, the victim did not fall into the water.
According to preliminary reports, Vision, who may have been speeding, is believed to have been responsible for the collision.
She is limited to five knots in the 300-meter zone and if the boat had followed the rules, neither she nor the Minx would have suffered such injuries.
The Vision's captain was questioned by the Maritime Gendarmerie. Both boats sailed independently to the port of Cannes.