The 64Steel Attila, the flagship of the Alloy range, at 64 metres tops the list of the longest boats built to date of the longest boats built to date at Sanlorenzo Shipyard in Italy. The five-deck premiere from La Spezia aims to appear even more imposing than her predecessor. more impressive than it actually is.
In terms of In terms of design and layout she is comparable to boats 80 metres and up. above.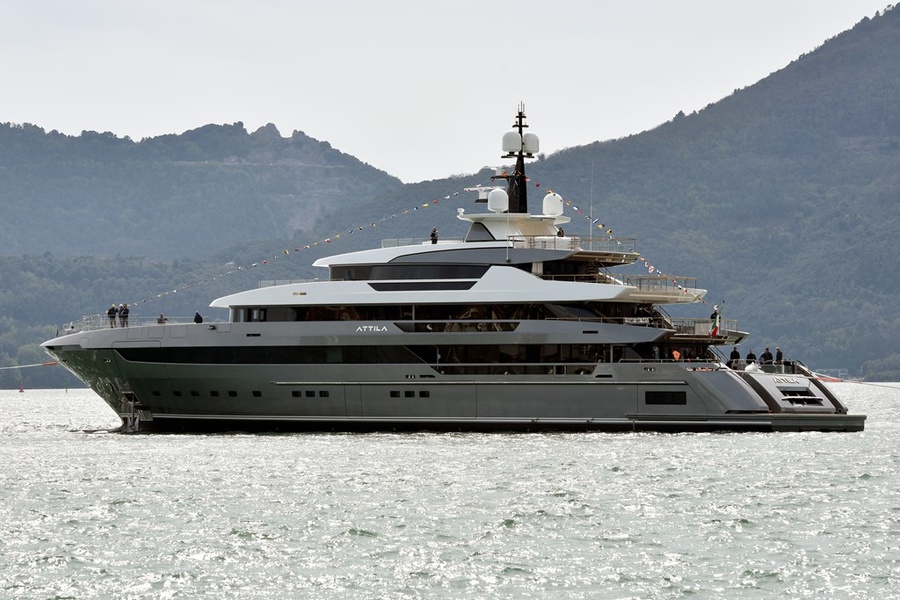 «boats are born around ideas. It's these ideas gave birth to Attila, our 64-metre yacht, our flagship»," boasts Antonio Santella Antonio Santella, vice president of sales and marketing of Sanlorenzo.

With a fast steel hull and aluminium superstructure, the 64Steel Attila boasts a variety of features, that sets her apart from her classmates. In addition to a helipad, which, when not needed inappropriately used as a sun deck, the vessel is equipped with a spacious garage for a pair of tenders - ten metres or more.

At With a gross tonnage of 1 600 BRT 12 guests can be comfortably accommodated in four guest suites and a full-beam master suite The full-beam master staterooms are located on the main deck.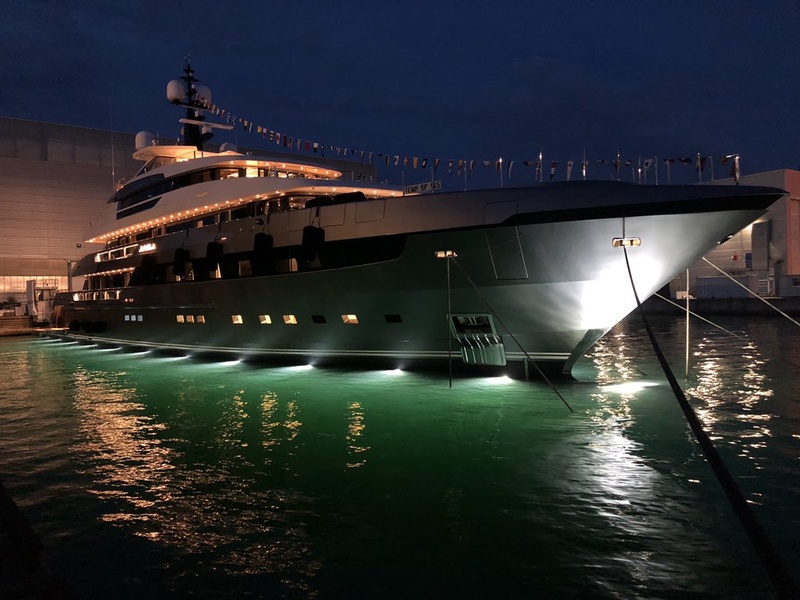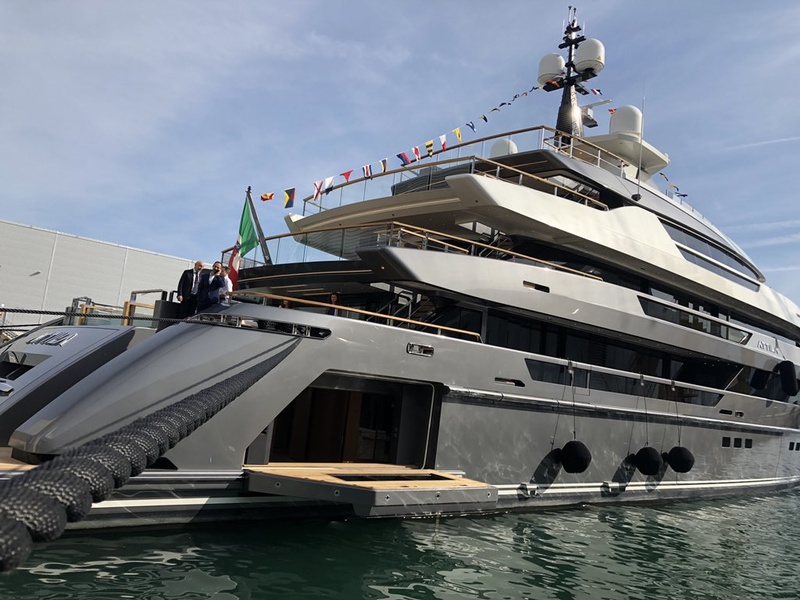 The exterior design is by Officina Italiana Design, while the The interior design is a collaboration of Francesco Paszkowski and Margherita Casprini.)

According to according to Paszkowski, the owner, a certain Argentine industrialist, was directly involved in the design of the interior. He wanted to make it look modern and South American style, and he wanted the finishes using natural materials like teak. The client knew what he was talking about: he has extensive experience in the ownership of large yachts. In 2012 he was given a delivery of the Sanlorenzo46Steel Achille.
«I like to deal with the same people, both in my personal life and in the company affairs. The construction of a yacht is a commercial project where there is also a question of trust. I have known MassimoPerotti, the CEO and major shareholder of Sanlorenzo, for many years. My last boat was built by his team, so I trust them. I knew that Sanlorenzo could build my dream boat»," confessed the owner of the 64Steel Attila.
The furnishing of is quite diverse in terms of brands, but unified in terms of style. Some items are custom-made, while While most are made at the world-renowned factories Summit, De Sede, Flexform and Catellani & Smith. It's nice to spread out on a sofa with a glass of sparkling wine, and the planning even calls for «».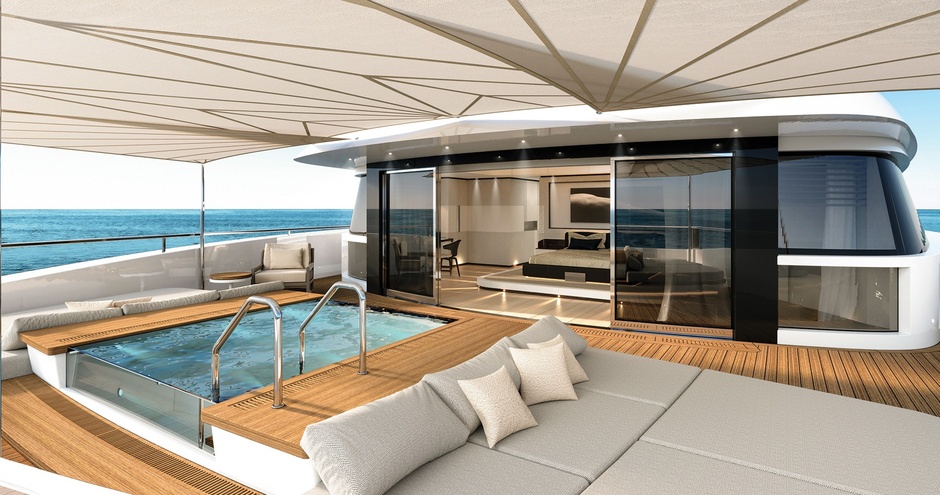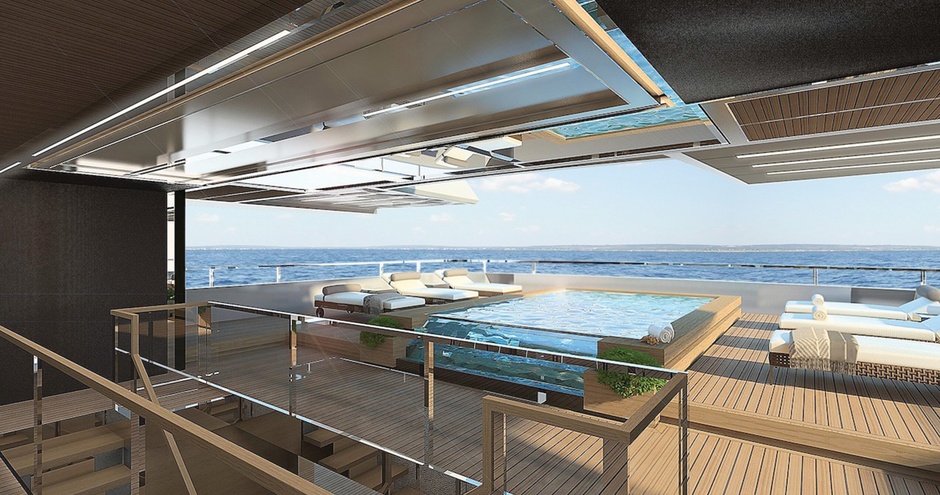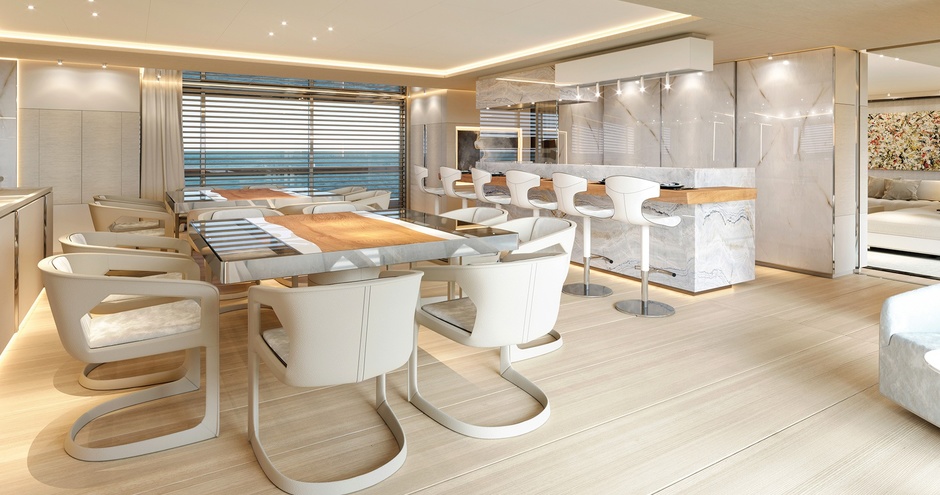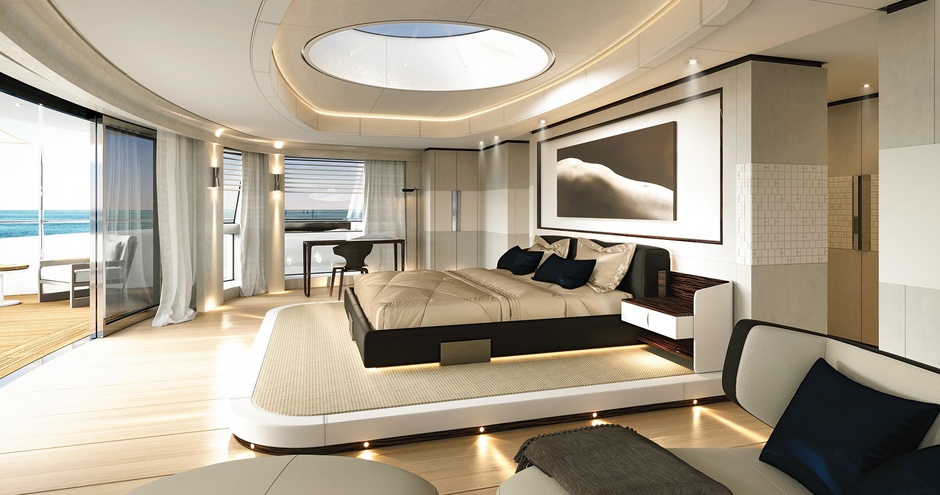 An interesting double staircase is an interesting solution that that connects, like a bridge, the pool and dining room with a huge beach club an area of 78 square meters, which has found a place sauna, Turkish bath, massage room and a gym.
«64 Steel Attila is the yacht of a man who lives his life to the full»," interior designer Francesco Paczkowski observes.
The challenge for the a challenge for the designers was to the design challenge was to equip the large barbecue area on the main deck a large barbecue on the main deck dining area.
Open fire in an enclosed space is a potentially serious hazard, That's why fire-resistant stainless steel is used here and an advanced smoke-extraction system is installed.

Beautiful Attila is powered by twin CAT 3516C engines. Powered by twin CAT 3516C engines, with a power output of 2,375 hp, it has enough power to propel the machine at a maximum of 17 knots. enough to cruise at a maximum of 17 knots.