The first Russian woman ever to take part in a solo transatlantic Mini class boat race this September has launched a crowdfunding campaign to raise funds for upgrading her equipment and paying the starting fees for qualifying regattas.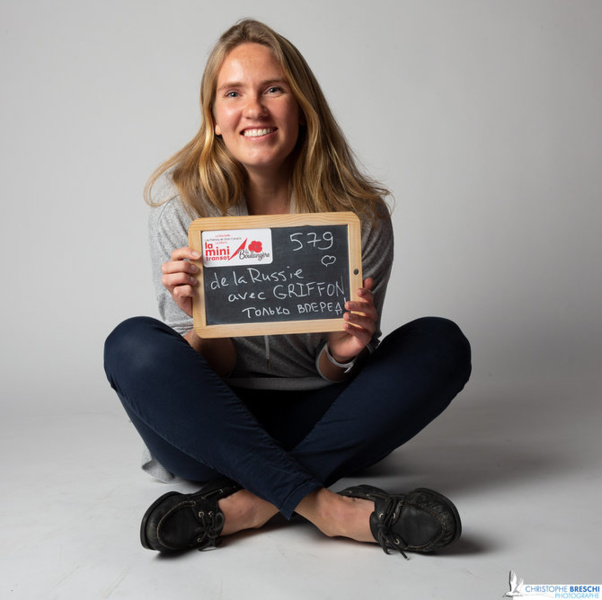 Now to help To Irina Gracheva into the history of sailing can anyone.
«To get to the start on September 22, 2019, to race as fast and as safely as possible, I need to upgrade some equipment on my boat, and gain even more experience in qualifying races. I'm banking on some serious preparation. This is exactly what I need your help for. I want to renew:-
front sail staysail-
small spinnaker- A5-
electronic gauges to make sure auto-rudder works correctly-
electricity supplysystem
(solar panels + fuel cell service and purchase of methanol for it)- some rescue and navigation equipment
- to pay the entry fees for regattas», - said the yachtswoman on her campaign page on the platform planeta.ru
During the week Russian yachtswoman has already received 48 donations and collected almost 233.5 thousand rubles. That is 23% of the required 980,000 rubles.

A fleet of 84 6.5-metre boats will start on September 22 in La Rochelle, France. By the beginning of November single sailors from 15 countries will come to intermediate finish inthe CanaryIslands. After several weeks, by mid-November, the participants will cross the Atlantic and reach the main objective, the Caribbean port of Le Marinne in Martinique. The total length of the route will be 4050 nautical miles - 1350 on the first leg and 2700 on the second.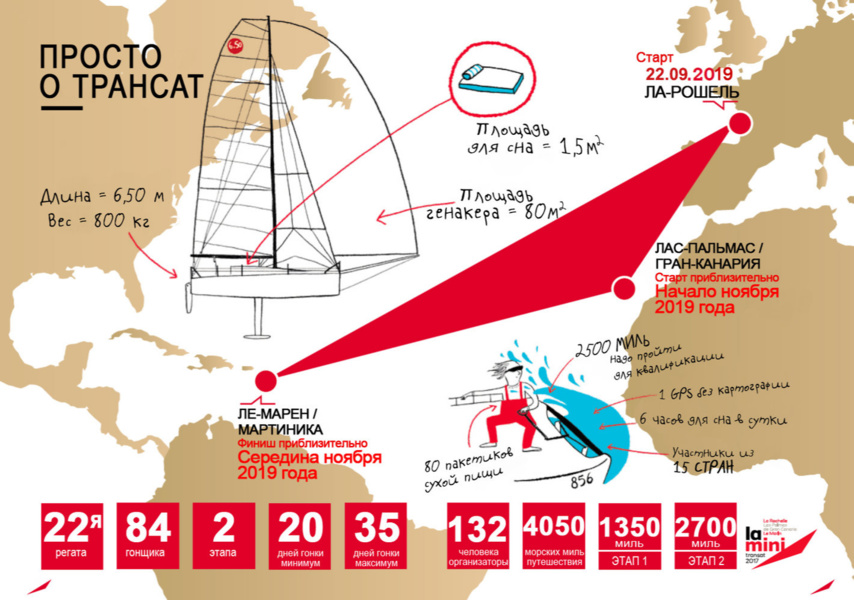 Participants are forbidden to use any electronic means that can analyse the weather forecast and automatically plot the route. There will not even be any chart plotters aboard the Mini. Besides, the rules forbid any communication sessions with the ground.
Apart from Irina Gracheva, another Russian will also take part in the regatta - Fedor Druzhinin.