С From 10 to 15 September in Cannes from 10 to 15 September, the traditional Cannes Boat Festival will be held, one of the premieres of which will be the the Silent 55, an advanced catamaran Silent 55, an advanced catamaran built by Austrian Silent-Yachts.

This multihull solves once and for all the eternal dilemma of how to go the maximum with a minimum of fuel, because its lifeblood. « the lifeblood of» is solar power.

The updated Silent 55 has a completely completely redesigned. It features a doubly powerful pair of electric motors (250 kW each and batteries with significantly increased capacity (210 kW⋅h). The boat runs completely silent and vibration-free, ready to sail for almost any length of time (up to up to 100 miles a day), without harming the environment with harmful emissions, and despite the apparent complexity mechanical complexity, it's easy maintenance free. Its enclosure is built using the vacuum infusion.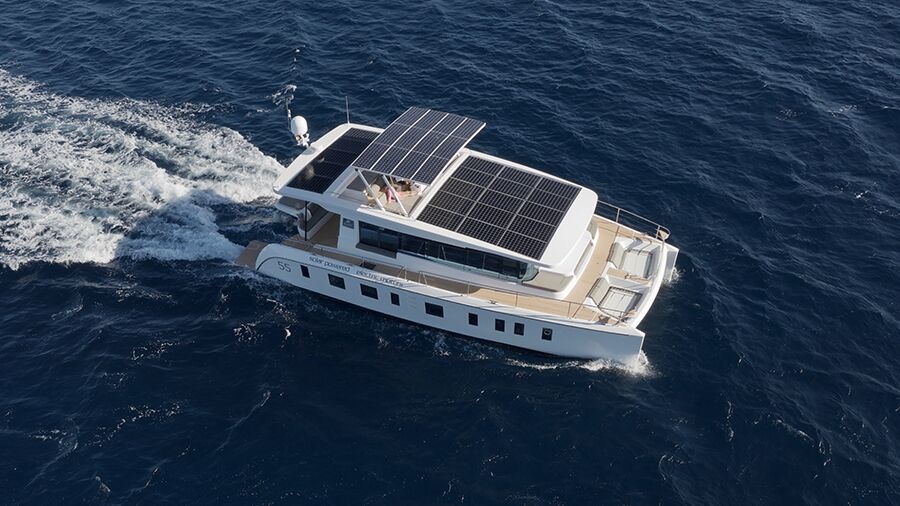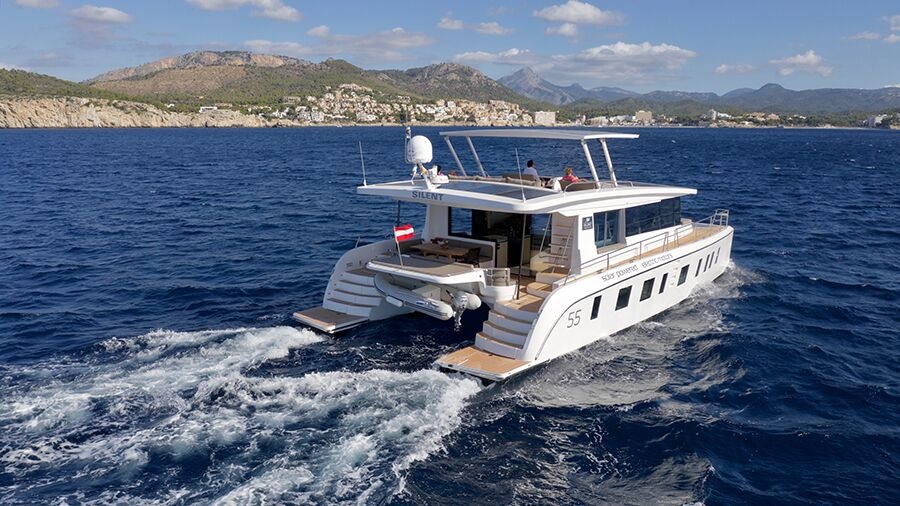 The 2018 model year variant could boast all these same advantages with the The only difference is that now the depth of of the majority of engineering and design ideas has stepped forward.

«Our best-selling 16.7-meter innovative solar-powered electric catamaran has been redesigned to be better than ever before. We have already built one new Silent 55 and received three more orders. This shows that we are moving in the right direction»," said Michael Köhler, founder and CEO of Silent-Yachts.

Being equipped with 30 high-efficiency solar panels that are sufficient to generate 10 kW/peak, the Silent 55 uses a Maximum Power Point Tracking Maximum Power Point Tracking (MPPT - Maximum Power Point Tracking). This is great news for those those who want to increase their power output without installing additional panels. These generators are used exclusively to recharge the batteries in those rare occasions when higher speeds are required for longer stretches of time and when bad weather sets in for a long period of time.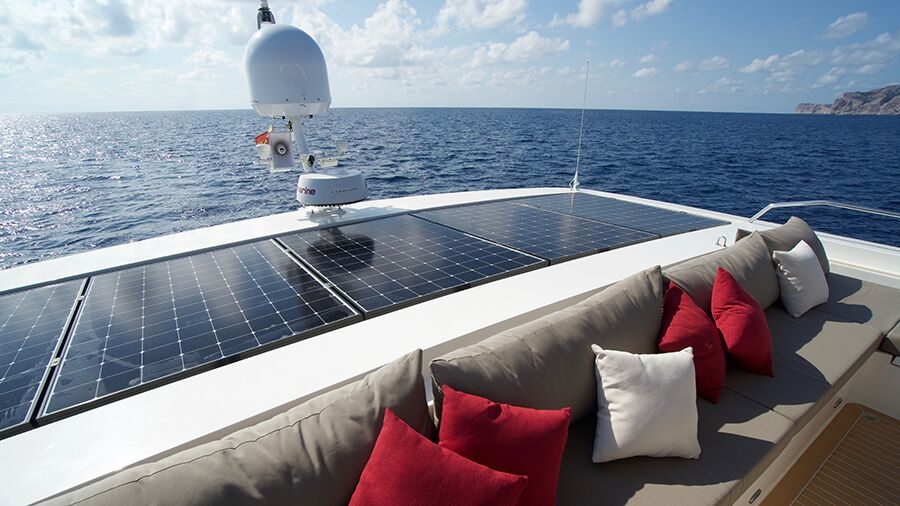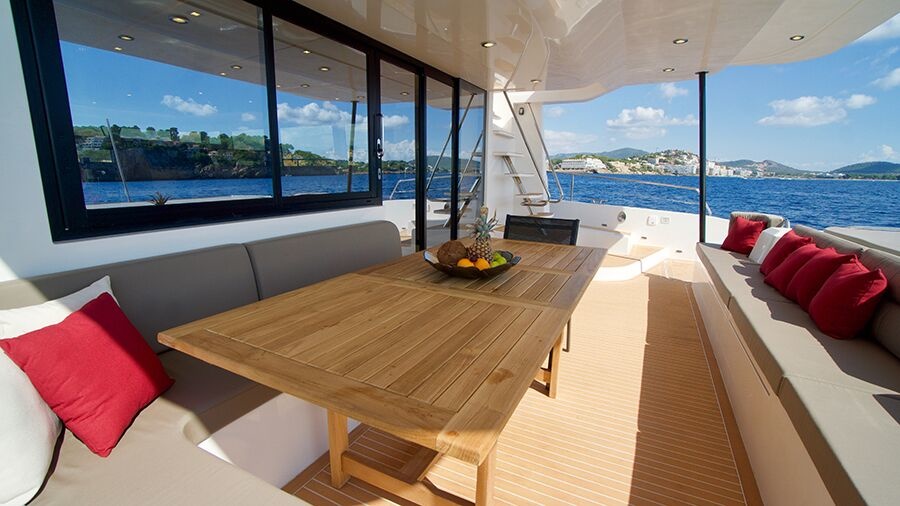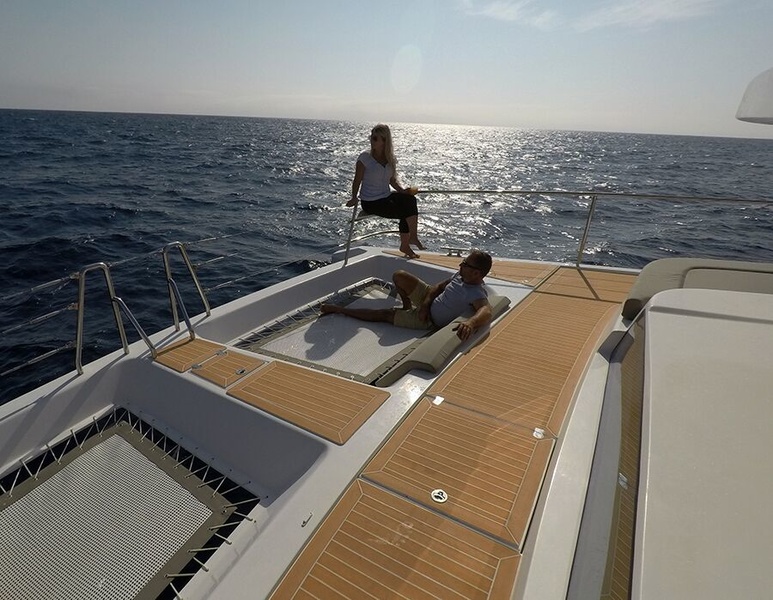 Standard environmentally friendly standard layout of an eco-friendly yacht includes a spacious airy main-deck saloon and four staterooms, including a master suite in the bow - full beam.
Whichever whichever configuration of whichever configuration is chosen, one need not worry whichever layout is chosen, one need not worry about ergonomics that are a match for ocean cruising yachts.
Skipper will never feel alone at the helm on the flybridge, as there is an abundance of seating seating for guests.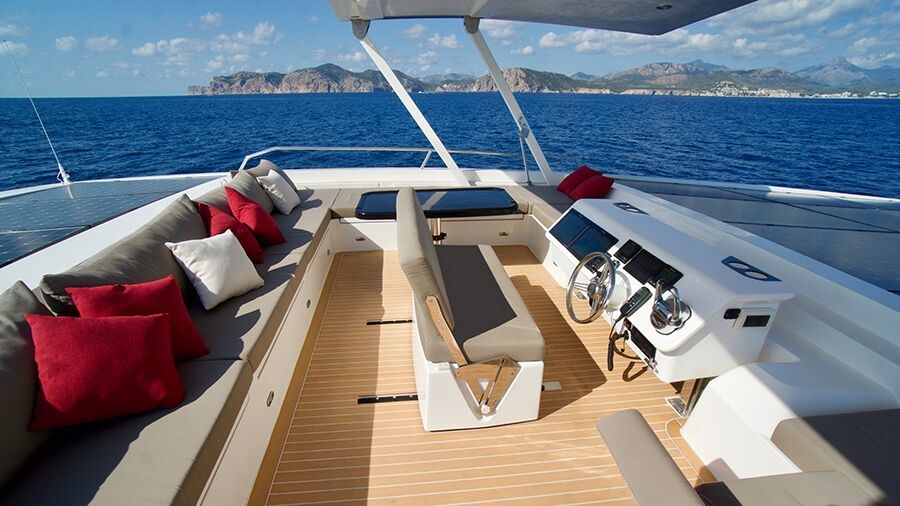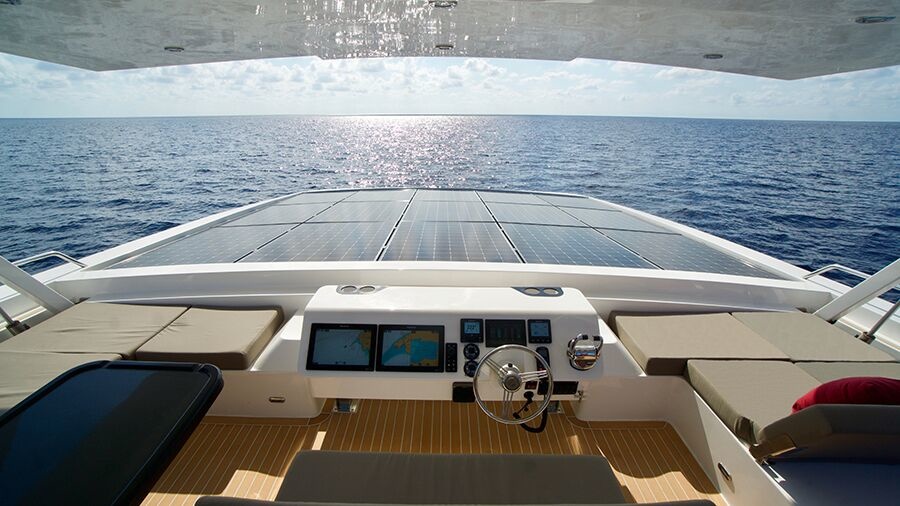 Underdeck spaces filled with natural with natural sunlight, are endowed with systems aeration systems, which will be very useful when the doors and windows are closed in inclement weather. Furthermore, a simple air conditioning system has been included that is able to work not only for cold but also for warmth.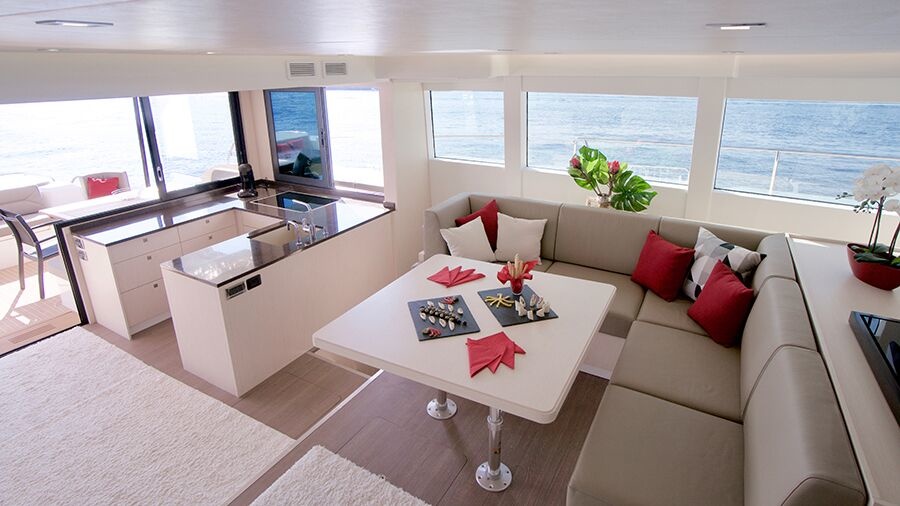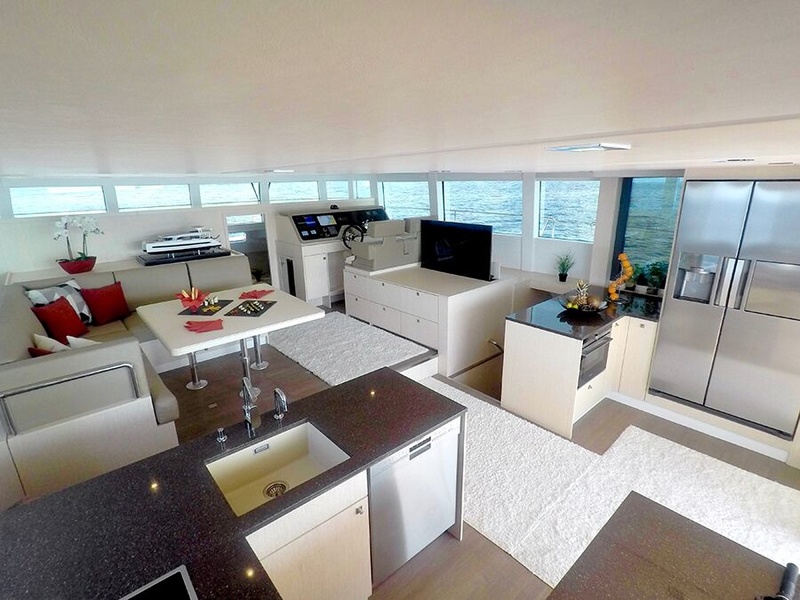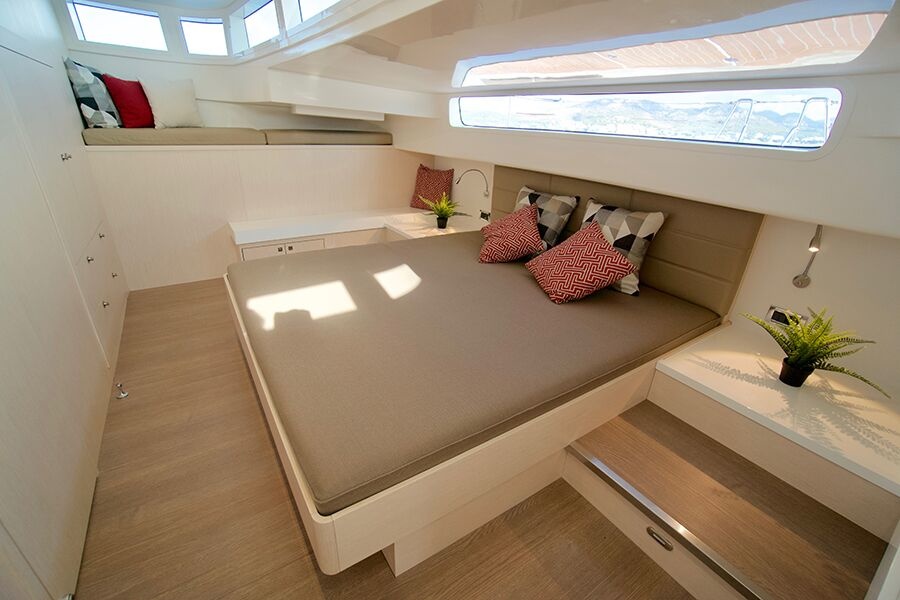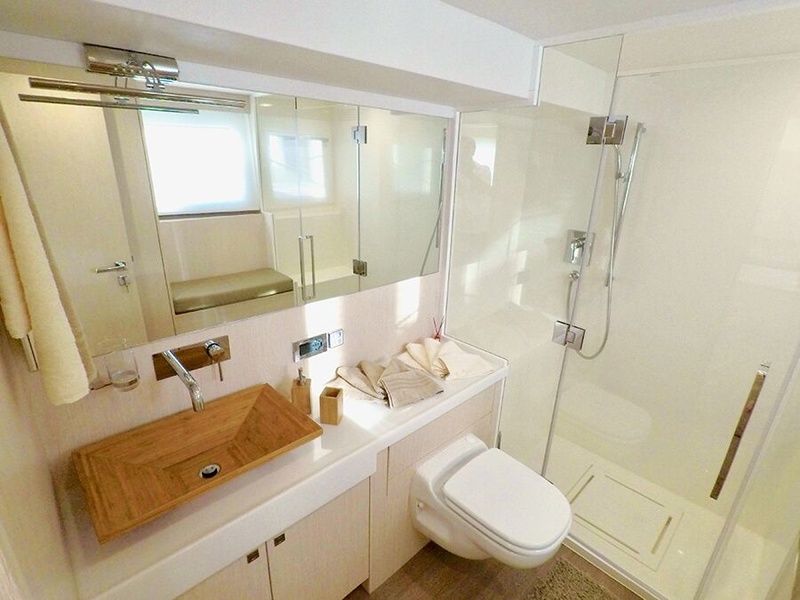 the galley has its own portion of advanced solutions: The induction cooktop eliminates need for transportation of tanks with propane-butane mix, thus increasing safety on board. safety on board.

The basic price of the new Silent 55 is considerable €1,4 million, however many options, for which you would normally need extra, are here included in the standard equipment.