The first sales of the Wally brand within the Ferretti Group have been confirmed . Three hulls of the model 48 Wallytender have found a buyer ahead of their international debut at theCannes Boat Show.
The boats will be sent to customers in the US and WesternEurope.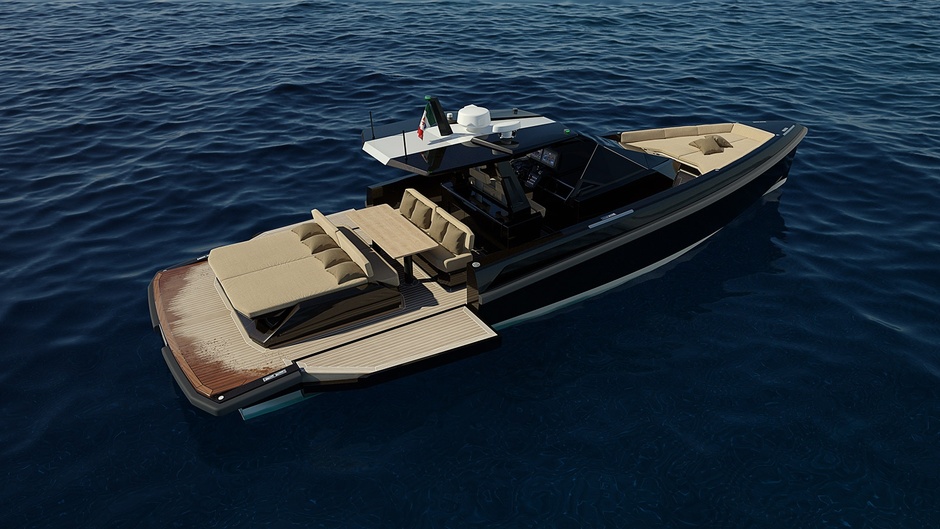 Wally unveiled the new 48 Wallytender superyacht tender model at the Düsseldorf Boat Show inJanuary 2019. At the same time it was officially announced thatthe acquisition of Wally by the Ferretti Group had been closed.
Commenting on the sale, Ferretti Group CEO Stefano de Vivo said that the success of Wally only confirms the foresight of the Ferretti Group in deciding to buy «one of the most famous and innovative yachting brands in the world».
«The new Wallytender 48 is proof that our design DNA continues to live and thrive after the ownership change»," added Luca Bassani , founder of the Wally brand.
A total of four hulls of the Wallytender 48 are now under construction, with numbers 3 and 4 being brought to the Cannes Yachting Festival in September.
The Wallytender 48 is a Ranabout with a full-fledged cabin for two and a bathroom with shower. The 14.5m boat has enough space for a galley and two refrigerators (one inside, one outside). The retractable gangway also serves as a swim platform ladder, the area of which can be significantly increased thanks to the folding sides on both sides of the boat.