On the Volga, the motor vessel «Alexei Tolstoy» collided aboard with the pleasure yacht «Potudan». As a result of the collision, the 14-meter yacht sank. The 95.8-meter four-deck motor vessel sustained no damage.
On board «Alexei Tolstoy» at the time were 153 passengers and 78 crew members, on board «Potudan» were nine people, including three children. None of the passengers of the yacht or the motor vessel were injured.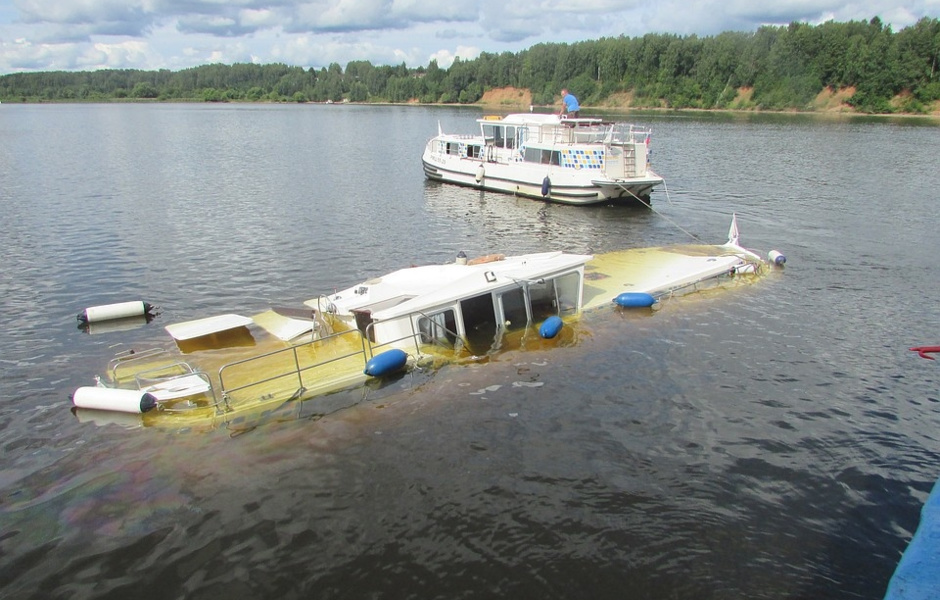 The accident happened at night on July 13 not far from Uglich(Yaroslavl region) in low visibility.
According toship-owner company «RosVoyage», collision happened because of sharp change of course of the yacht «Potudan».
«Alexei Tolstoy» walked illuminated and emitted warning signals.
The woman behind the wheel «Potudan», a 34-year-old resident of Moscow region, did not see the navigation signs and violated the rules of navigation on inland waterways, writes «Komsomolskaya Pravda». She was fined 500 roubles. Much more impressive amount the navigator will have to pay for the wrecked boat.
As stated in«RosVoyage», people on board of the small boat were in a state of intoxication.
The boat, which was heavily damaged, was towed to the shore. Now it is half-submerged.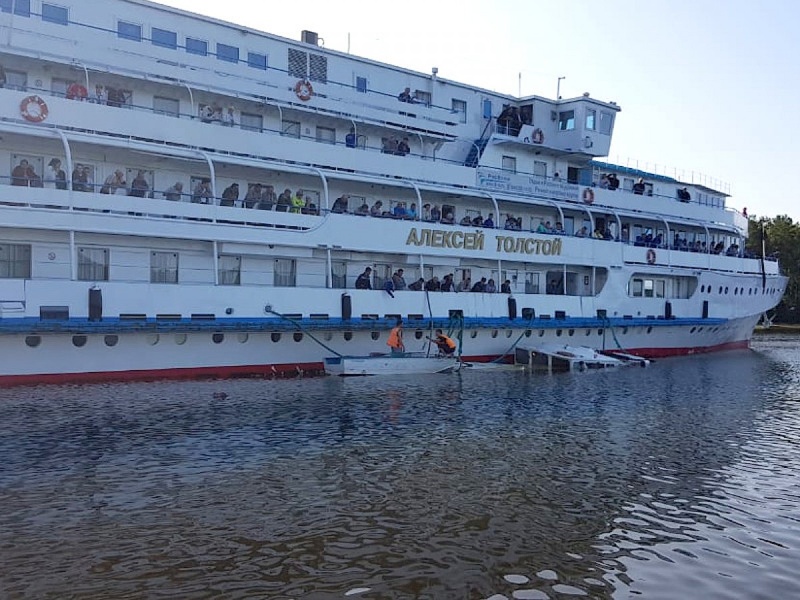 The boat was able to continue its way after examination by a transport commission of Rostransnadzor.
«Potudan» is a peninsula (small boat for river walks) of Flying Bridge 1400 model owned by River Holidays. It costs 94 500 roubles for a weekend in high season.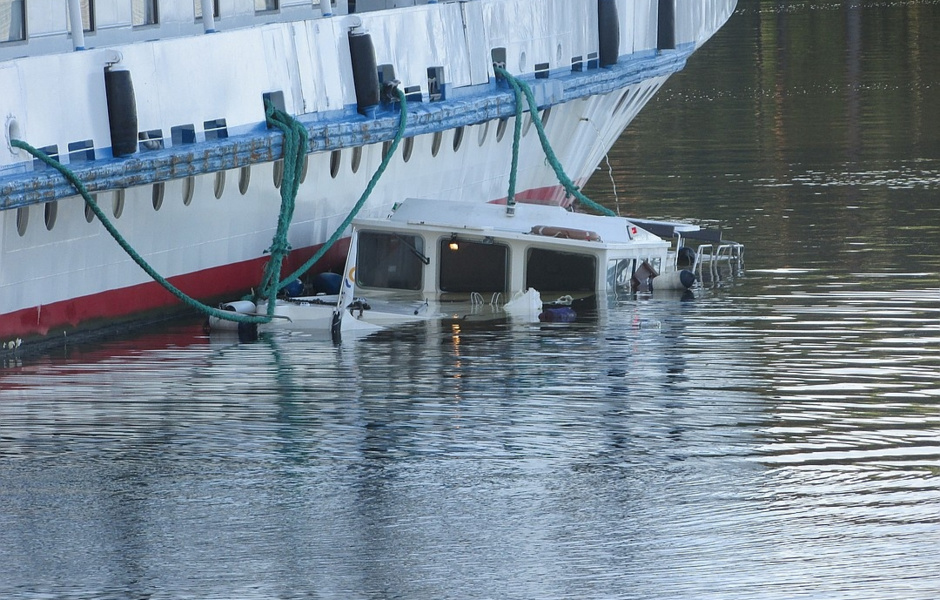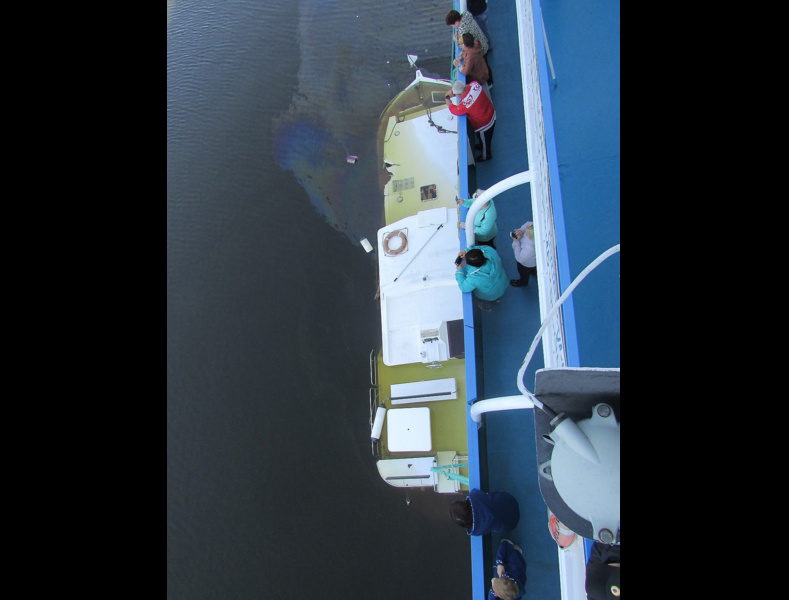 The penichet is not a fast boat. Its engine capacity varies from 35 to 50 hp, and its speed does not exceed 15 km/h.
«Perhaps it was the low-powered» that allowed avoiding serious consequences of her collision with the motor vessel.
River Holidays said it will refund the prepayment for«Potudan» to anyone who has booked the yacht before the end of the 2019 navigation period.