Premier Yacthing says it wants to use the latest technology and backs up its words with action. The Azimut 46 yacht can already be purchased for cryptocurrency.
The model, built in Italy, was launched in 2006, is 14.93 meters long, has two Caterpillar C9 503 hp engines and costs £295,000.
It is possible to pay for the purchase of the vessel using Bitcoin.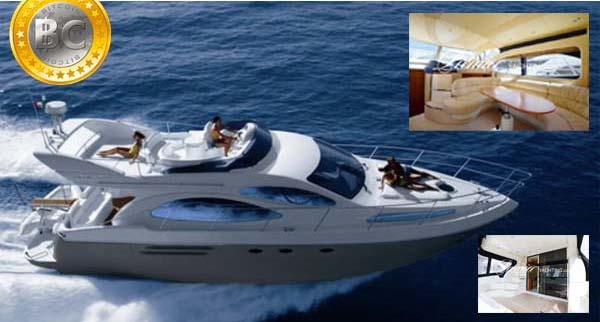 Bitcoin is a digital currency that can be used to pay for services or goods. Bitcoin works using P2P technology and operates without the involvement of any regulatory authority. Transaction processing and issuance is done collectively, by the efforts of users. Bitcoin is currently valued at $452.5 per bitcoin.