German supermodel Heidi Klum and musician Tom Kaulitz celebrated their wedding aboard the luxury yacht Christina O.
The choice of the star couple is easy to explain: Christina O can rightfully be called one of the most romantic superyachts in history. It is worthy of note that the actress Grace Kelly and Prince Rainier III of Monaco married here in 1956, as well as Jacqueline Bouvier-Kennedy and the millionaire Aristotle Onassis.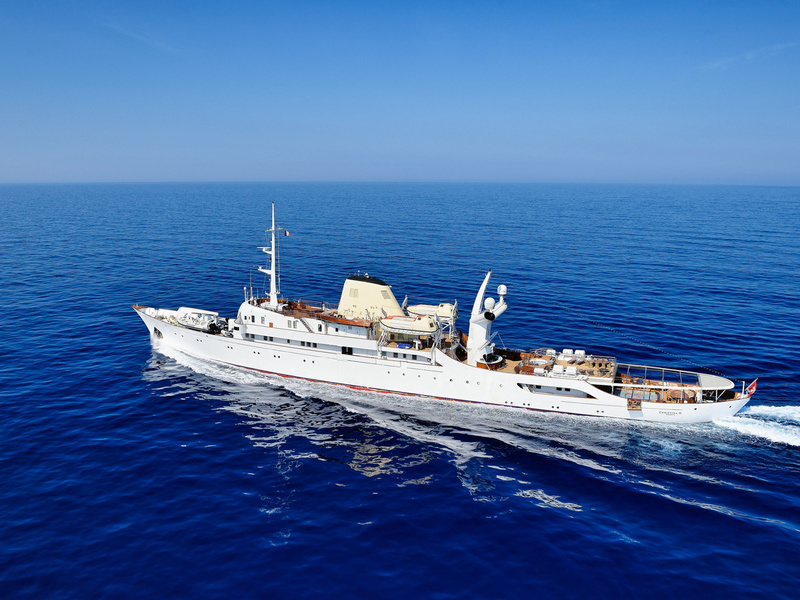 Built in 1943 as the anti-submarine frigate HMCS Stormont, she was purchased by Aristotle Onassis in 1954. He transformed her into a paragon of luxury and glamour and named her Christina, after his first daughter.
Onassis redesigned the interior, adding a spiral staircase, the famous Ari bar and a lapis lazuli fireplace. The 100-meter yacht was the epitome of the Greek's life achievements, but began to slowly deteriorate after his death. The boat was rescued by a family friend John Paul Papanicolaou who restored it, giving a second life to a rusty museum piece. Since her refurbishment in 2011 Christina O has been enriched by a new open-air stage. However, you can't forget about the full concert hall below.
The classic (and historic) bar deserves a special mention: here, carved orca teeth act as bag hooks and foot rests. An original piece of wood salvaged from a sunken Spanish galleon remains part of the interior. Other highlights include a 40-person dining room and a mosaic pool depicting a bull, the latter of which is not only beautiful but can easily be transformed into a dance floor. On board there are 18 cabins, each bearing Greek names invented by Onassis himself.
When the Greek millionaire finished his project he was only too happy to show off his acquisition. It was his chance to make a name for himself to the world, and he took it. Luxury parties were often held here attracting celebrities and the high and mighty. Opera singer Maria Callas, actress Marilyn Monroe, politicians Franklin Roosevelt and Winston Churchill, actor John Wayne andmany others could be met here.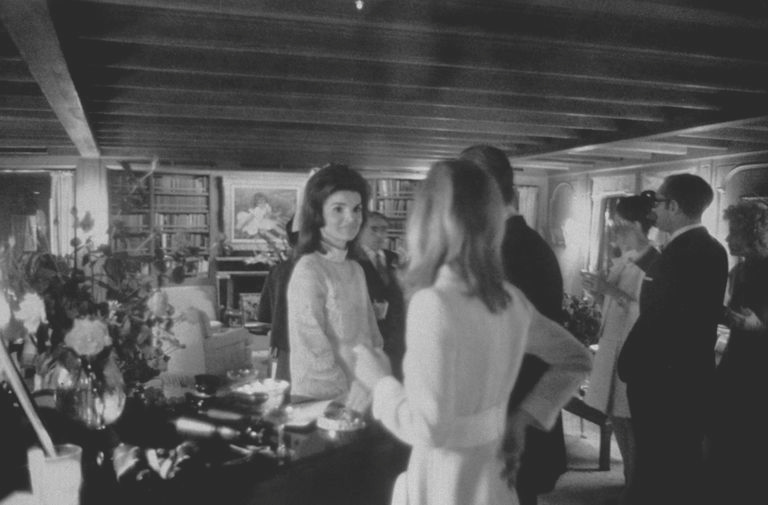 «Christina O differs from its more modern competitors», built not so long ago. The emphasis is not on technology, but on the luxury of yesteryear. To be on a superyacht means to be close to history - we are talking about a vessel that took part in the Normandy landings!
Christina O has a maximum speed of 19.5 knots and a cruising speed of 16 knots. She can accommodate up to 34 guests in comfort on board.
Supermodel and businesswoman Heidi Klum and musician Tom Kaulitz of the band Tokio Hotel got engaged back in February and on Saturday, off the coast of the Italian town of Capri, the wedding finally took place. Heidi's four children were present at the ceremony: fourteen-year-old Leni was the maid of honour, along with twelve-year-old Henry, eleven-year-old Johan and eight-year-old Lou.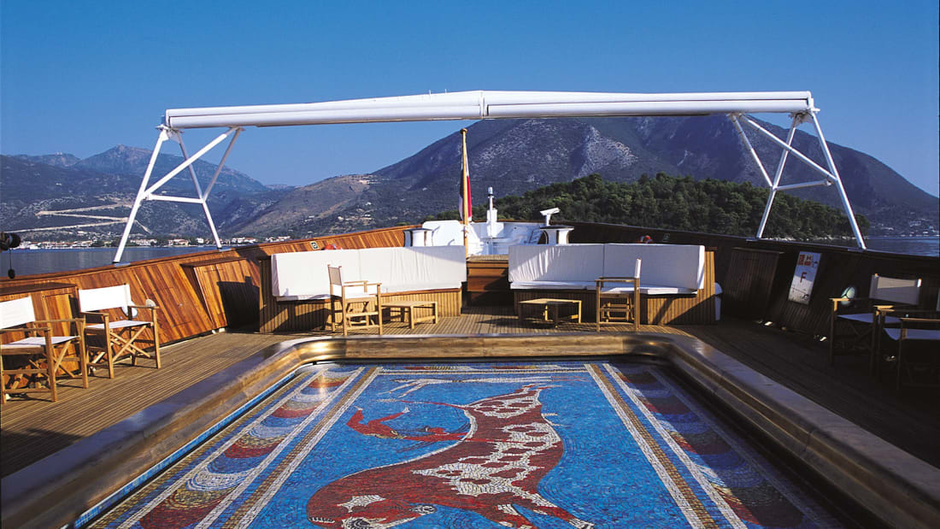 During the high season a Christina O charter will cost you a minimum of 630 thousand euros per week. In low season the amount drops to 560 thousand euros. The yacht can often be spotted in Monaco harbour during high-profile events like the Grand Prix «Formula 1» and the Cannes Film Festival.