A month has passed since Amels shipyard said goodbye to the 67.1m motor yacht Amels 220 Aurora Borealis and handedher over to the owner. The company has decided to publish a video about the creation of this iconic Limited Edition.

The yacht, called Project WAKA during the construction phase, was the last one the yard delivered to the customer in 2019. A total of four new Limited Edition vessels have gone to owners this year from Amels. Three more vessels have completed a refit.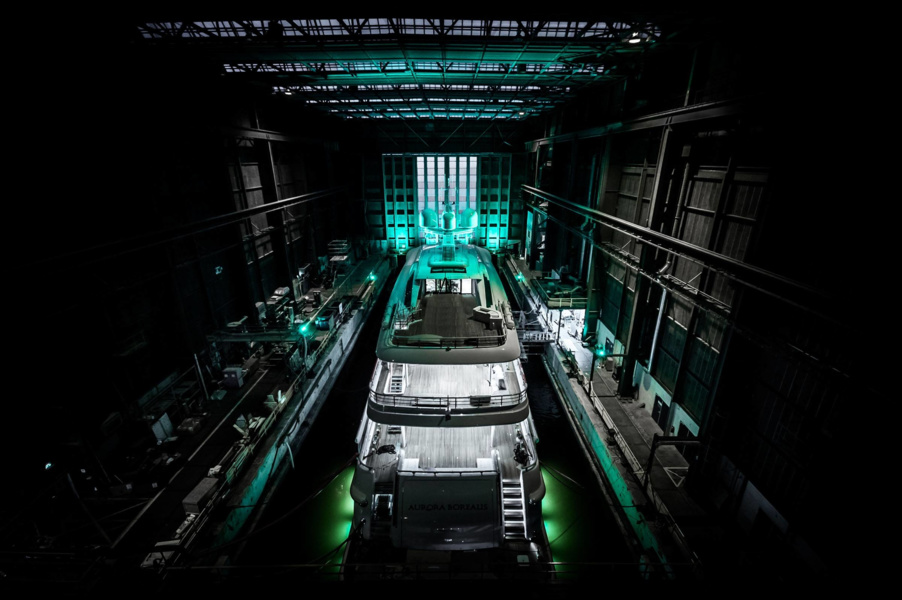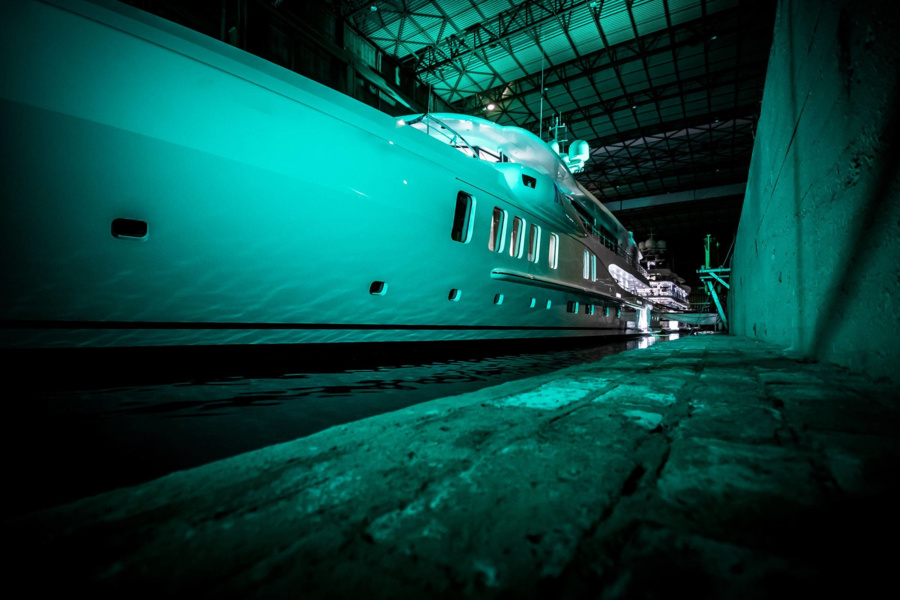 «This season has been one of the busiest in Amels history. We are very proud of the high quality of each boat and we have received very warm feedback from their new owners»," says managing director Rose Damen.
The exterior design of the Aurora Borealis was conceived by Briton TimHeywood back in 2016. But only now the yacht is finally complete. The Amels 220 is based on the Amels 212 platform but, unlike the prototype, has more elongated decks and is also equipped with a 65 sqm bathing platform and beach club.
In total, all decks of the Aurora Borealis cover 1,150 square metres. The outdoor space out of these accounts for 600 square meters. The maximum width of the boat is 12.28 metres and its draft is 3.85 metres.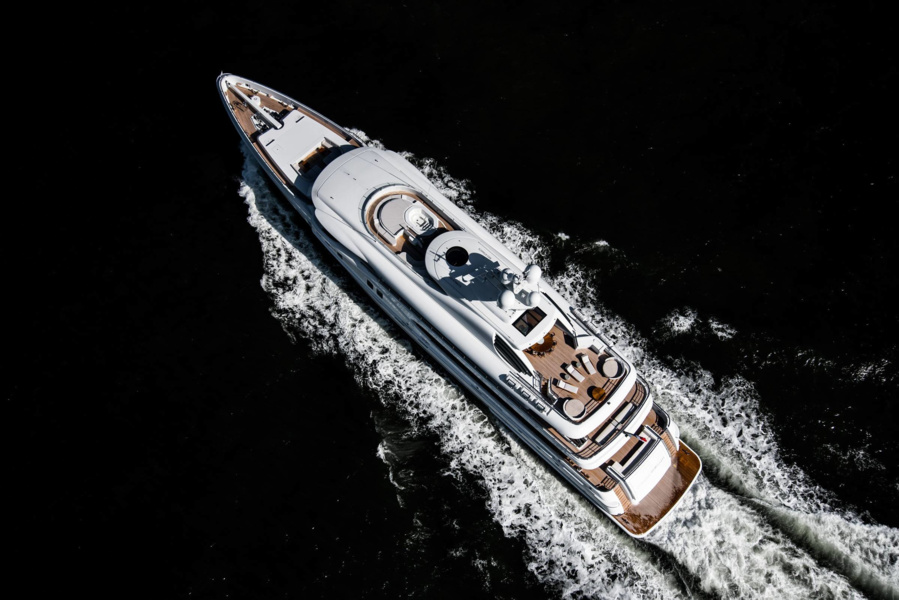 Up to 14 guests and up to 16 crew (including the captain) are expected to live and relax on board. On the main deck forward there is an owner suite, two VIP suites are located on bridge level and four more guest suites on the lower deck.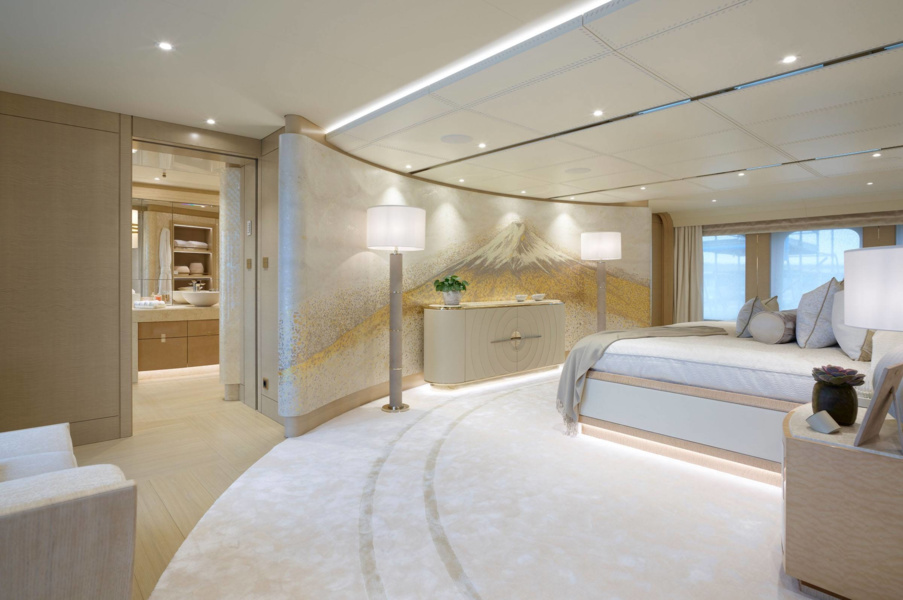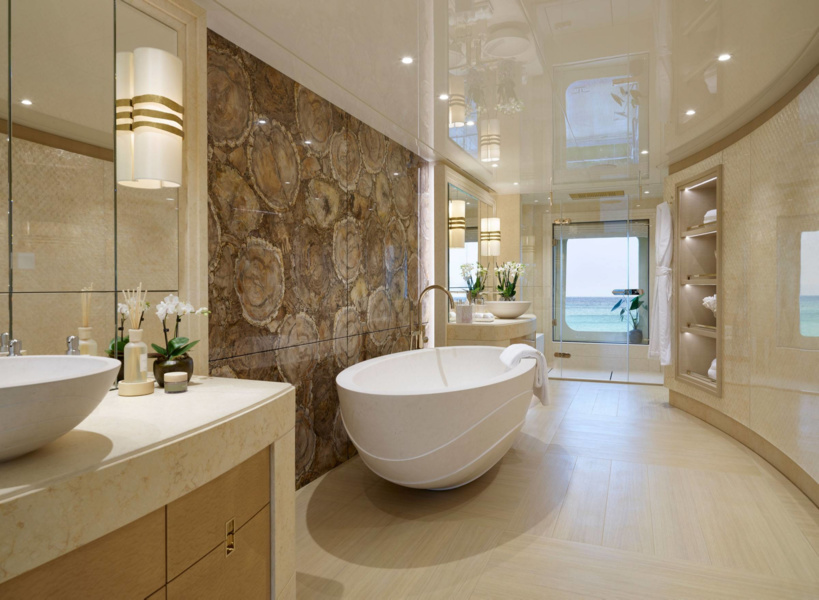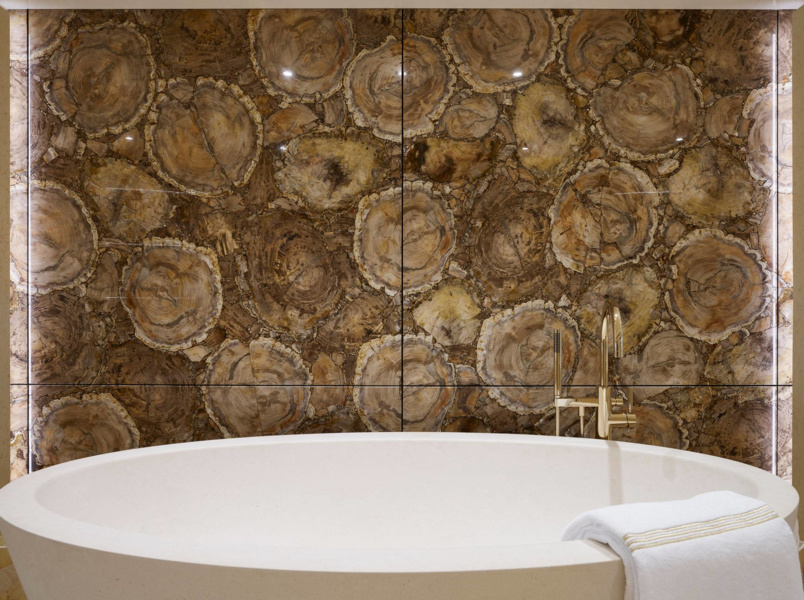 There is an elevator that can be used on all decks and a fully equipped gym and steam room. A Jacuzzi is installed on the sundeck. The Aurora Borealis garage can accommodate two eight-metre tenders.
The bespoke interior design of the Aurora Borealis was developed by WinchDesign.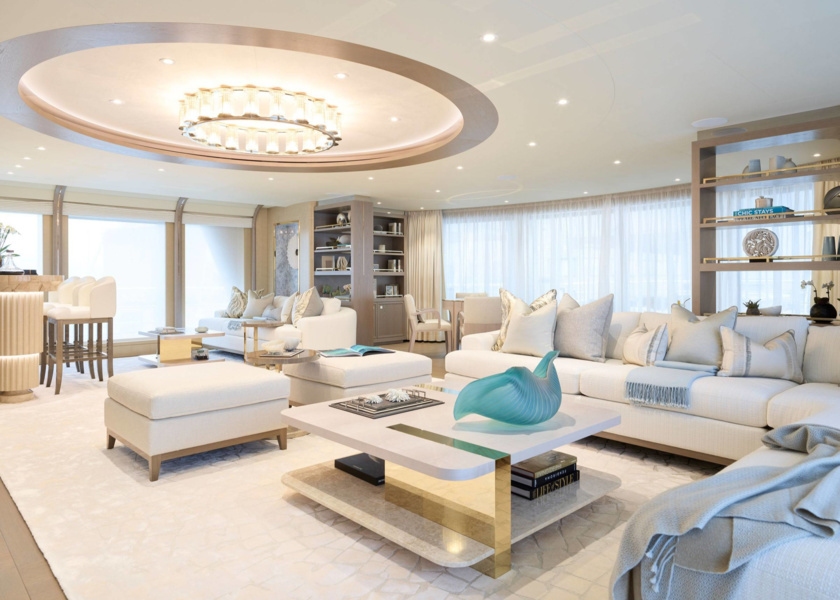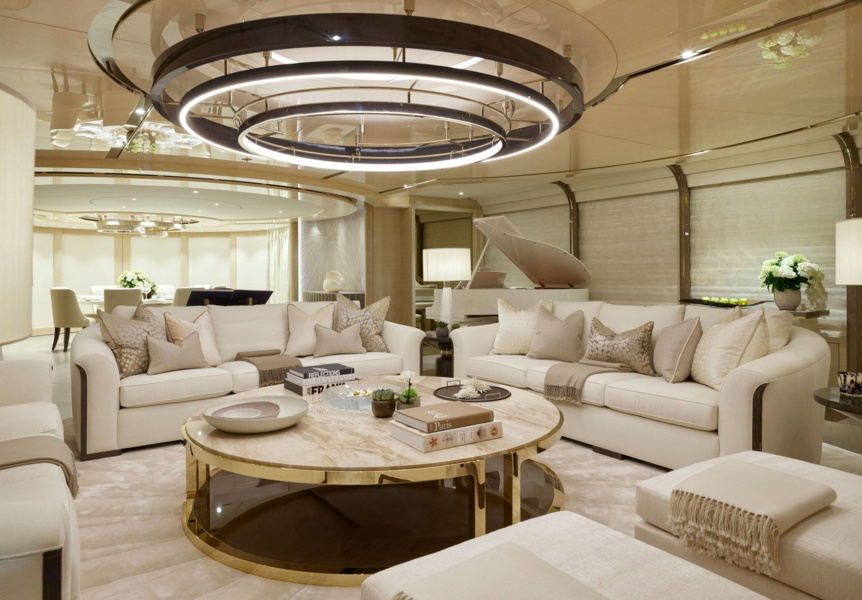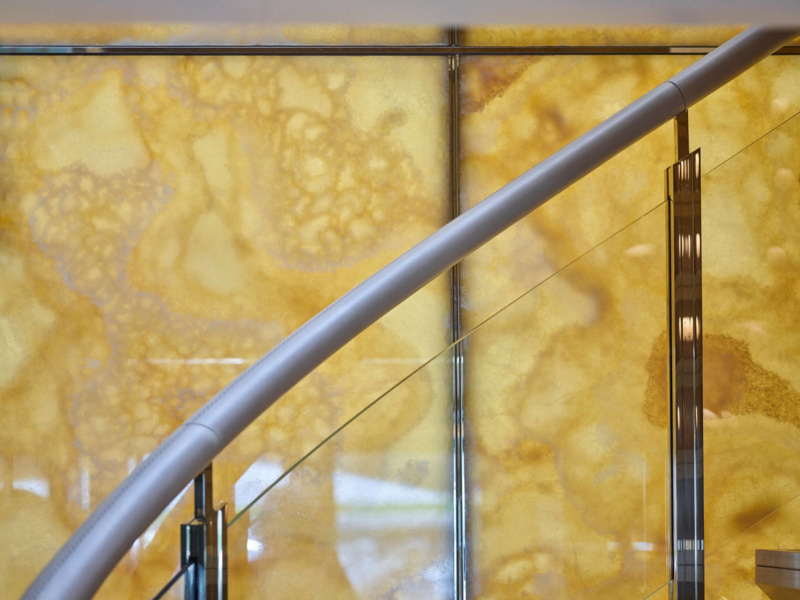 A pair of Caterpillar 3516 engines will propel the boat up to 17 knots. At 12.5 knots she is capable of a 5,000 nautical mile range.
The Aurora Borealis is currently offered for sale through Fraser Brokerage. The value of the boat including taxes is estimated at about $94.2 mln.