The designers of«Bratan» fromSt. Petersburg, a company specializing in the construction of inflatable boats and catamarans, have created probably the largest inflatable boat in the world. At least, the authors of the project have not managed to find anything similar in any record books. It is 11.5 m long giant dinghy which they proudly named «Arkchem».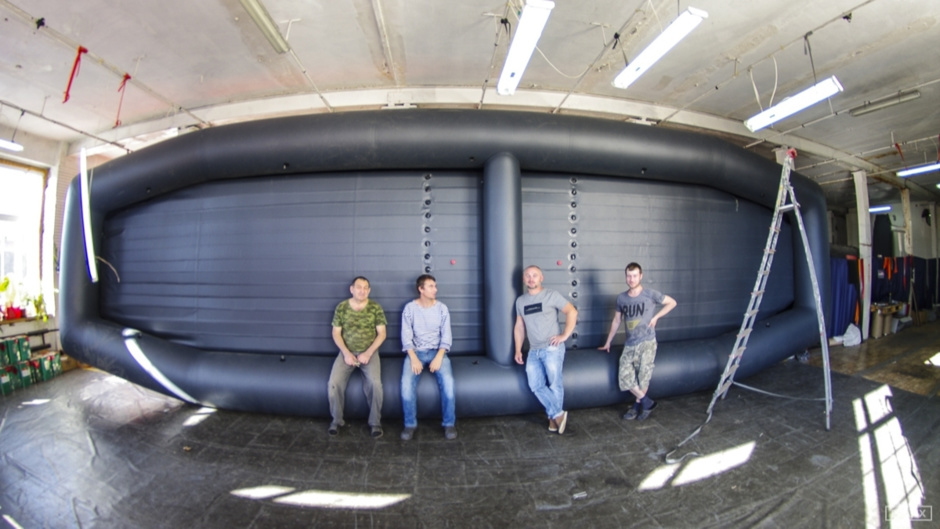 Carrying capacity of«Ark» isovertwo tons. The boat is 3.3 metres wide. Its safety is enhanced by the use of 40 compartments that are independent of each other.

This week«Ark» was successfully tested onLake Ladoga.
With a 5 HP engine, the half loaded boat was running at 6-10 km/h depending on the wind load.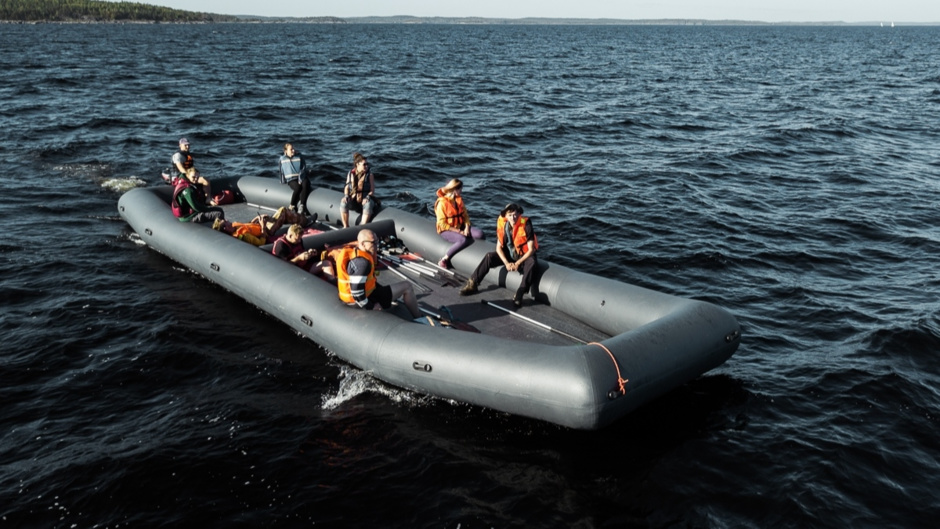 Now «Ark» will be finalized for an expedition to LatinAmerica. In December 2020, the PLAN X Adventure Team , consisting of 4 men and 4 women, will travel to Atalaya, Peru to sail the Amazon to the city of Belémin Brazil in 60-75 days. Hydrological surveys will be conducted every day during the expedition.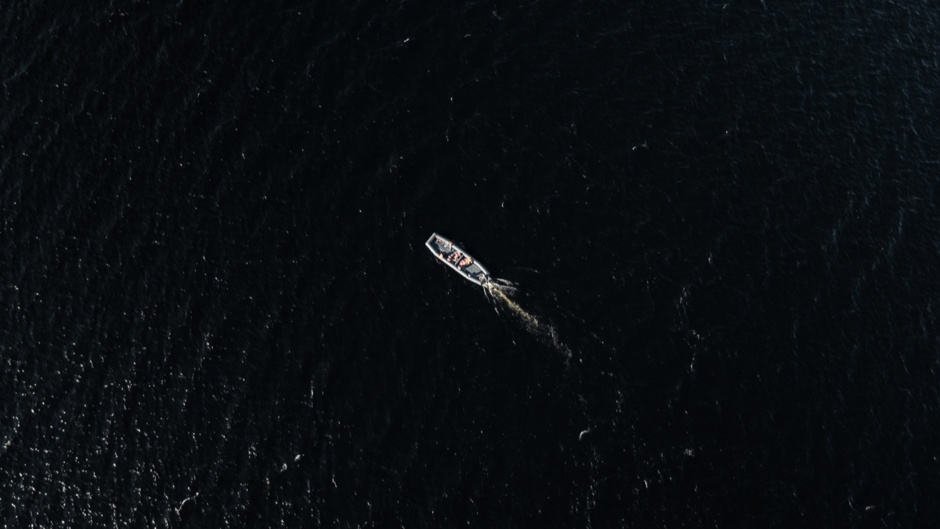 After additional testing next winter, a clone and partner will be built «Ark», which will also sail to the Amazon.
«Each boat will be equipped with two engines - the main and backup one. We plan to use 5 hp twostroke motor as a reserve engine, which proved its efficiency during Half a Country Under Sail expedition. Now we need to select the size of the main power plant, powerful enough to drive the boat with the load of about 2 tons, and at the same time economical enough to run about 2000 km without refueling», - tells PLAN X Adventure Team leader Sergey Severin.
To enable the expedition participants to hide from the tropical rains, large tents will be sewn for both boats.