Azimut shipyard literally at the last moment decided to bring to Cannes the fourth member of the S-family - a sport cruising boat Azimut S8.
«The 25m S8 will join the other» boats from Azimut - S6, S7 and Grande S10.
Drawn by Alberto Mancini, the 77S is both aggressive and elegant, making it a perfect fit with the stylistic framework of the entire S-series.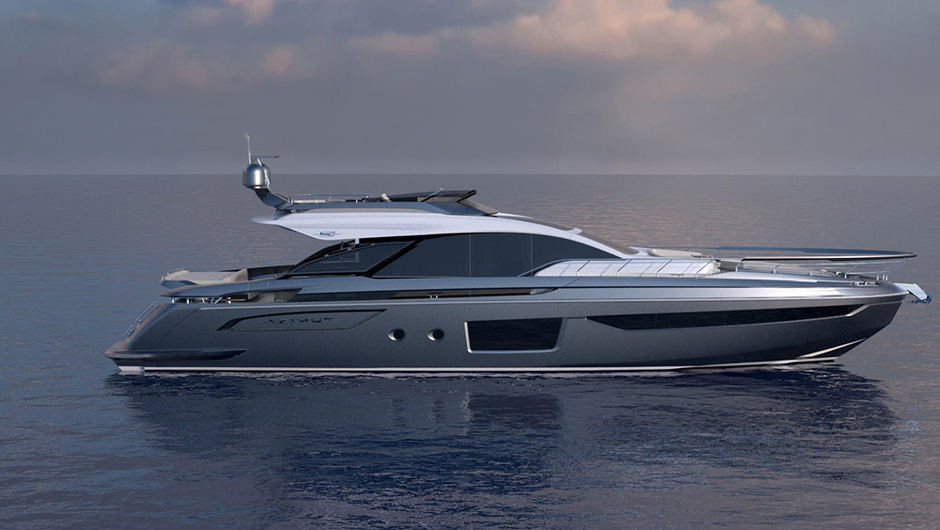 «What sets the S8 apart from its competitors is its unparalleled agility, quietness and significantly lower fuel consumption», Azimut said in a release.
The ubiquitous use of carbon fibre is also its hobbyhorse.
The lightweight and durable material of which the flybridge, deck and swim platform are made, combined with three Volvo Penta IPS 1350 engines of 1,000 hp each ensure great speed capability. She can reach 34 knots or cruise at 27 knots. «On top of that, the Carbon-Tech generation boat is the envy of»: joystick instead of steering wheel, active trim control - already«in base».
Another feature of the S8, which can accommodate eight guests, is the ergonomic layout: The compact engine room on the lower deck provides room for four large staterooms as well as an equal number of bathrooms. There is also room for a spacious garage for water toys.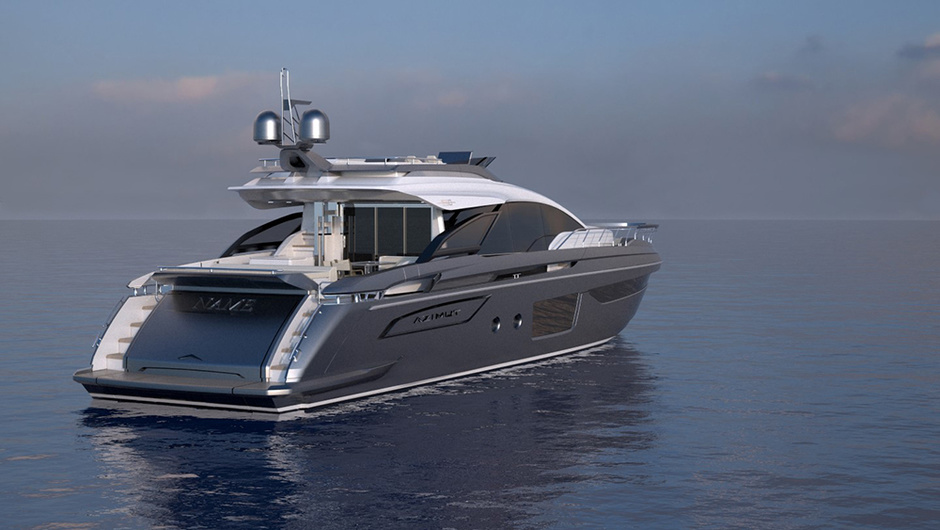 The interiors, designedby Francesco Guida, are welcoming and sophisticated. They can be designed in one of two colour schemes -«Platinum» and «Black Pearl». The latter is just characteristic of the specimen going to the Cannes Yachting Festival - 2019.
This is not the first time Azimut brings an element of surprise when it comes to the debut of its new products. For example, details regarding the Grande S10 followed just days before the start of the Düsseldorf Boat Show.