Volvo Penta's electric motor development campaign, which was announced in summer 2018, has borne its first fruits. To showcase its success at this year's Cannes boat show, the company has teamed up with Fountaine Pajot , a French shipyard specializing in cruising catamarans. The prototype of the Lucia 40 is equipped with twin electric motors.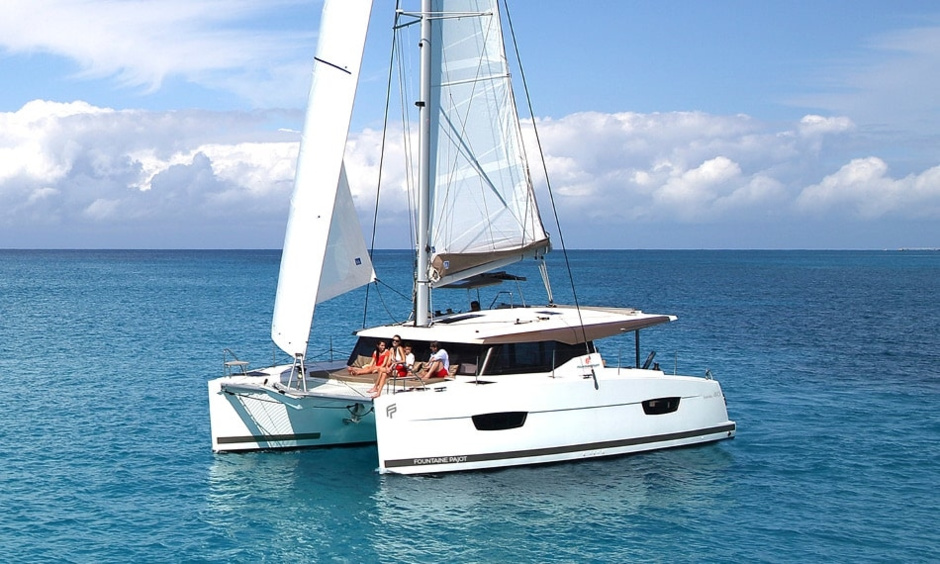 However, Volvo Penta did not stop at one motor. The company has taken over the supply of all electrical systems onboard the catamaran. These can be monitored using Volvo Penta's Electronic Vessel Control 2 (EVC2) interface, which has been adapted for the Saildrive app.
Volvo Penta has taken the standard usage scenarios of the Fountaine Pajot catamarans into account when developing the Lucia 40 propulsion system, based on a database gathered by the shipyard.

«By identifying the user, we can more accurately predict aspects of all systems, such as how long it will take for the battery to run out. As a result, the customer will have less to worry about»," explains Volvo Penta's Chief Technical Officer Peter Granqvist.
At low speeds, the lithium-ion battery electric motor provides even more power and torque than comparable diesel engines.
Depending on the weather conditions and speed the boat can go up to 4 hours on the motor.
During this time she can go up to 20 nautical miles. And all this with no harmful emissions, despite the engine running. With the maximum speed of 8 knots the catamaran can go on the electric motor within one hour.

All systems on board, including air conditioning, can operate steadily on battery power for 12 hours. Guests on the boat will double the advantage of silent mode at night - the system will not disturb anybody. It will take 3 hours to recharge the batteries.