The third round of the Kiteboarding World Cup in the Formula Kite discipline was held on the east coast of China on Pintan Island from 12 to 17 September. Out of 28 athletes from 13 countries the Russian kiteboarder Elena Kalinina was one of the strongest and won bronze medal of the regatta.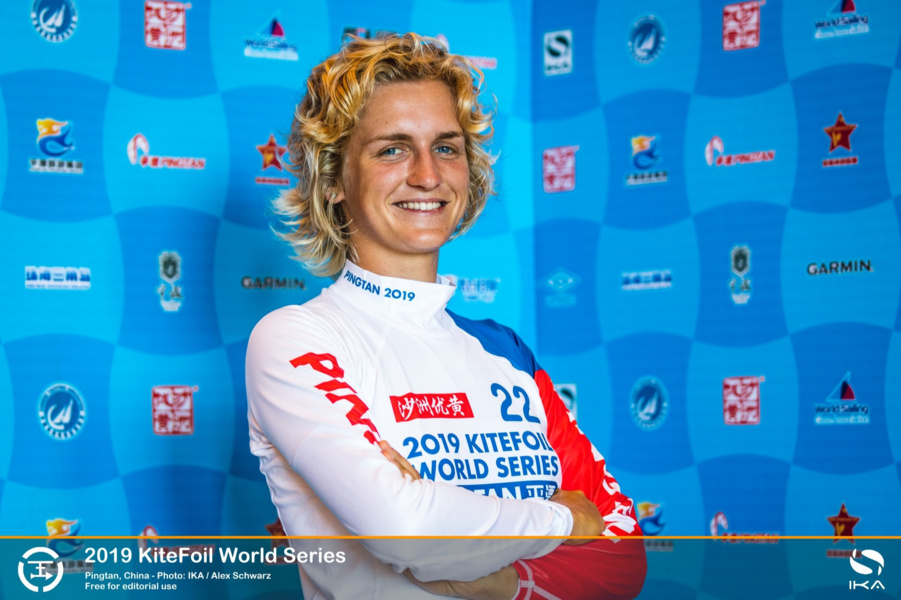 She was also among the winners of previous races in Italy (24-28 July) and China's Weifang (5-9 September), finishing third and second respectively.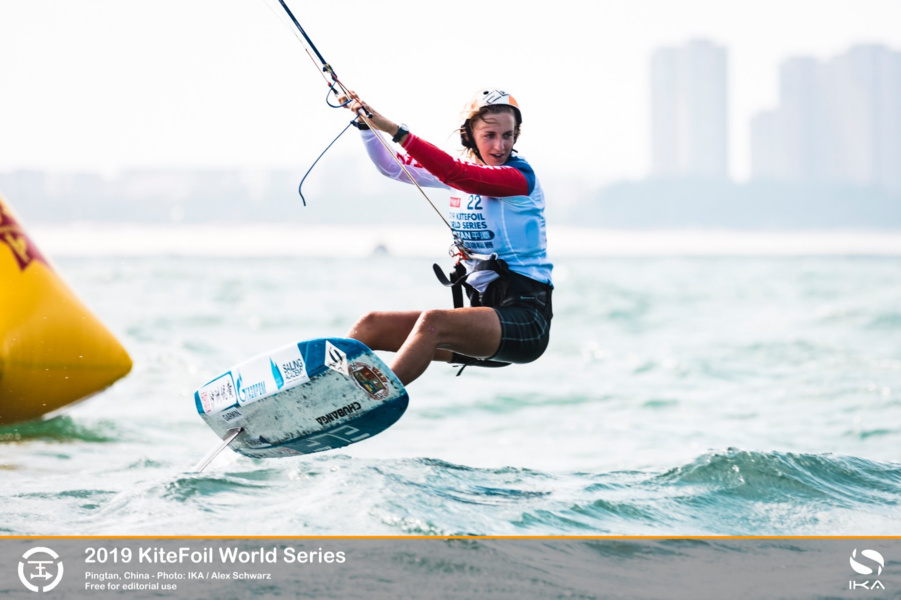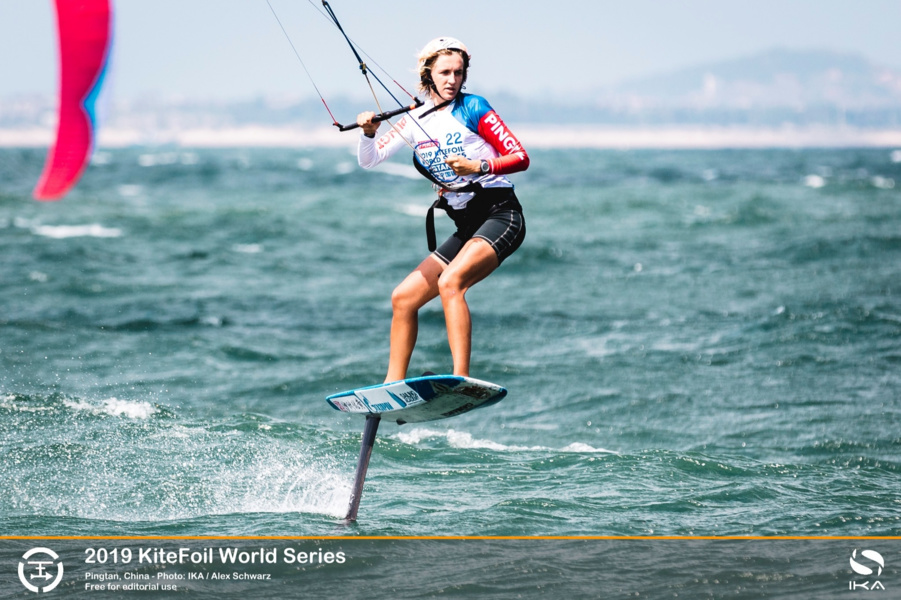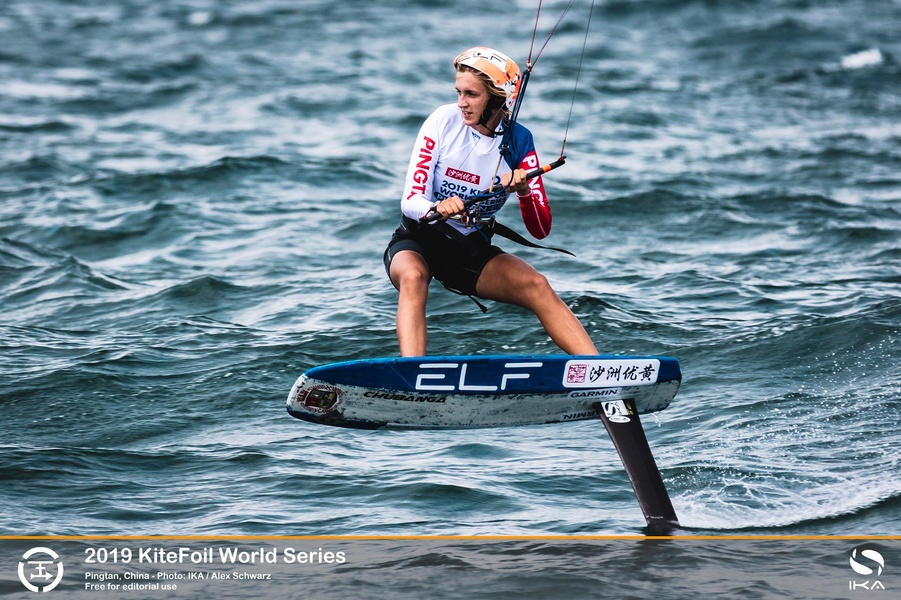 Although China took the heaviest hit of the typhoon «Linlin» in early September, it still caused some remnants of the typhoon during the World Cup.
Wind gusts of up to 30 knots.
How strong the 30 knots of wind were was in contrast to the 6-8 knots of wind that prevailed during the second stage of the World Cup.
«In Pintan the conditions were tough with strong winds, big waves and a lot of rubbish in the water. The start of the regatta was not very good for me: I took the wrong size kite and because of this I lost some races and then my blade broke suddenly. I was not fully prepared for such difficult conditions. In general, for me it was more of a training regatta - I analyzed the speed, checked my skills, and concluded that I need to work more in strong winds», - Elena Kalinina said.
American Daniela Moroz has become the unquestionable leader on Pintana. The winner of two previous races, she came out on top this time too, and did not loose the first place.
Another American athlete Christine O'Brien and Elena Kalinina were fighting for the second and third places.
The Russian skier had been stronger on the previous stage, but alas, she failed to repeat her success this time. At the end of 17 races her opponent was 23 points better.

«This rivalry and fight make the races much more interesting. I learn a lot when I see which side the competitors choose, at what speed and at what angle they go. That way I know what works best for me»," Kirstin O'Brien said.
The Kiteboarding World Cup finals will take place in Cagliari, Italy, on October 2-6 . And then, on October 11-16, athletes will head to Qatarfor the World Beach Games, organized by the International Olympic Committee.