Competitors in the 6.5-metre Mini-Transat La Boulangerie transatlantic singles regatta will have to wait longer than expected for the start of the race. The start of the biennial event was scheduled for September 22 but was postponed due to a major cyclone over the Atlantic with an expected 30-35 knot wind and gusts of 45-50 knots, passing Cape Finisterre onMini class boatsis not safe.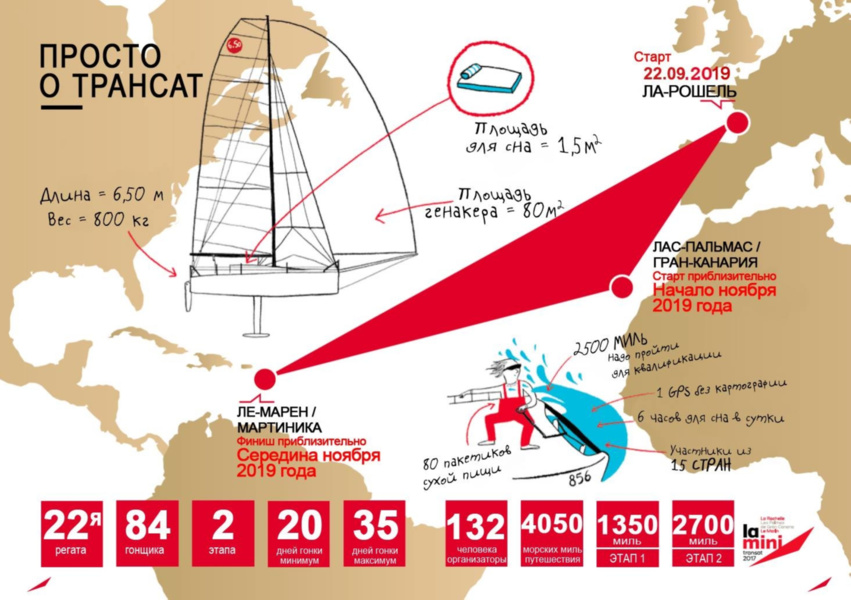 According to Irina Gracheva of Russia who will take part in the competition the forecast for today looks unfavourable at least till Wednesday. The Organizing Committee will update it daily and the start will be given as soon as possible.

Another Russian Mini-Transat participant, Fedor Druzhinin, recalls similar weather conditions before the 2013 regatta.
«In 2013, a series of storms delayed the Mini-Transat until October. The start of the first leg was a disaster. The fleet split into two groups... The first group waited several weeks for the second group in the Garden Marina. I hope we will have a different story...»," Druzhinin wrote on his Facebook page.
Nevertheless, a kind of Festival of Sail in LaRochelle, France, where the start of the regatta is to take place on September 22. In the morning there will be a skippers' presentation for the guests of the racing village, and then the participants will conduct a race prologue in the nearby water area.