On the eve of the Monaco Yacht Show - 2019 the Dutch Royal Huisman has unveiled a 55-metre megayacht called Sangi (which in Esperanto means «change»). So far she exists only as a concept.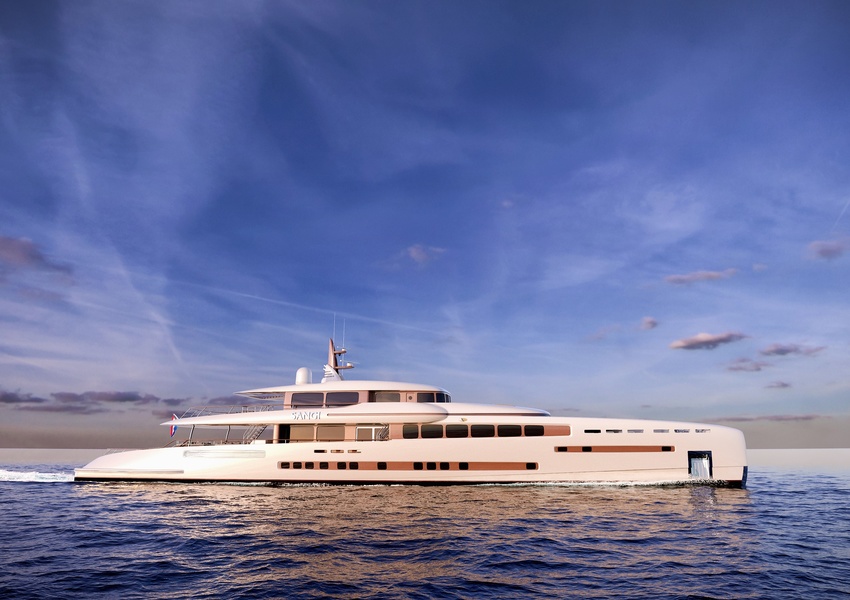 The all-aluminum vessel is the product of «smart» engineering, royal huisman claims.
First of all,«smart» lies in the innovative propulsion system, thanks to which Sangi runs on hybrid propulsion or pure electric.The engineers have also implemented the latest intelligent energy management systems that optimise energy storage, storage and utilisation. The rule of three«E» is being met: economy, environmental friendliness and energy efficiency are synonymous with Sangi.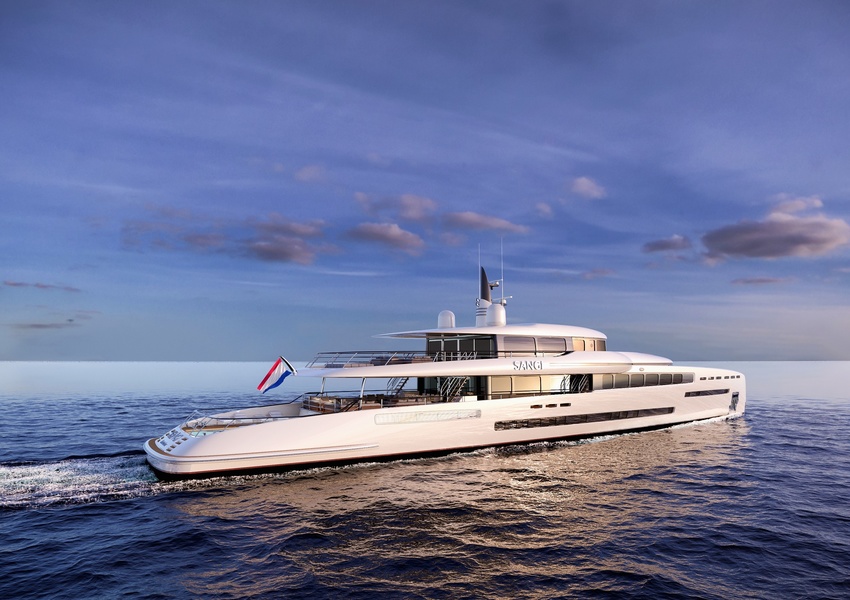 The good hydrodynamics, sailing performance and stability of Sangi is guaranteed by the shape of her fast displacement hull Fast-Displacement XL® , designed and patented by the Dutch Van Oossanen naval architects . The boat has a top speed of up to 16 knots and transatlantic range at 12 knots cruising speed.
Additionally, the hull form has allowed the designers to keep the interior volumes of the 55m yacht within the 500GT category. For the owner this means lower regulatory burdens and operating costs.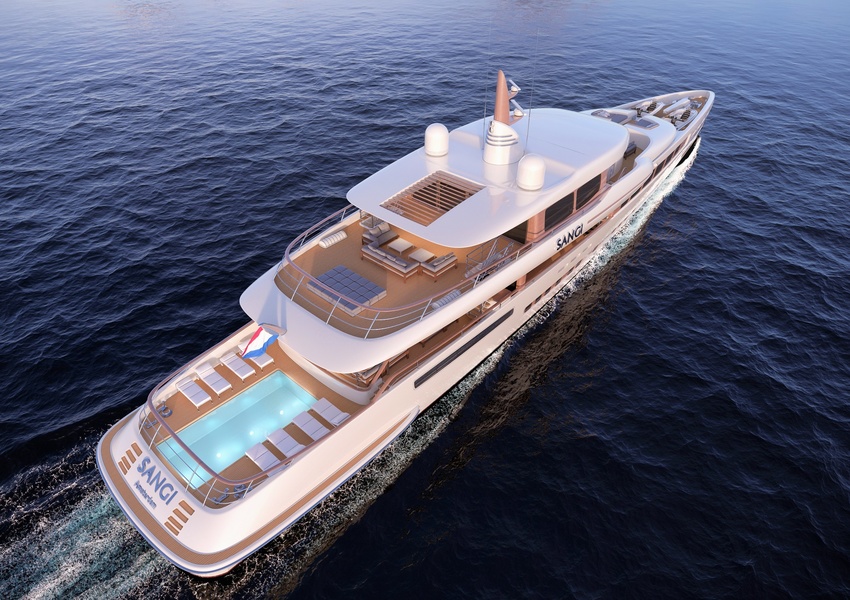 «clever engineering solutions» have benefited from minimizing the volume of hull space required for the engine room. The space saved was used to expand the guest cabins.
SANGI IS LIKE A CONSTRUCTION SET.«YOU CAN BUILD YOUR OWN VERSION OF THE PERFECT MEGAYACHT AT».
The basic layout features a master suite and guest staterooms for a minimum of 10 passengers, however the Sangi owner will have almost unlimited flexibility in the layout, limited only by the positioning of the main structural decks. Interestingly, the owner will also be able to customise the layout of the superstructure, which can be rearranged as he likes.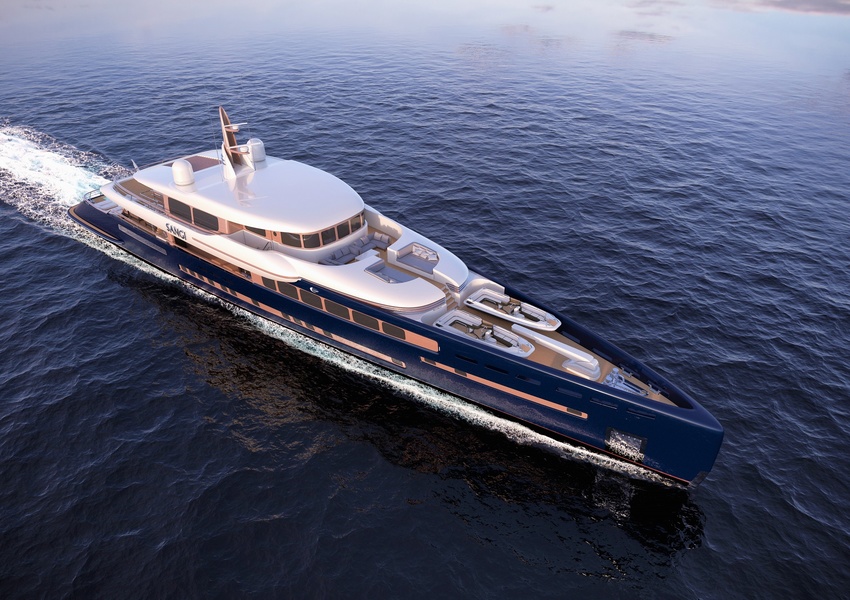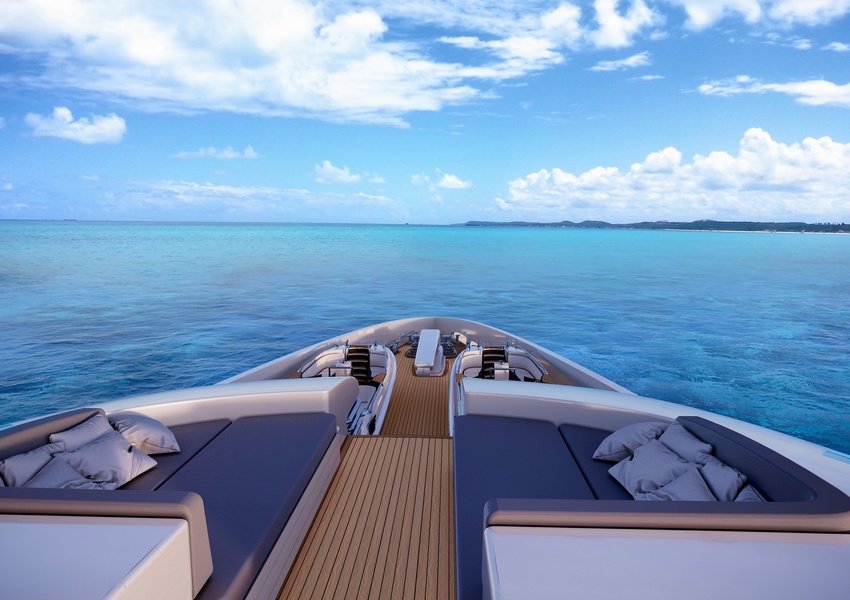 In addition to Sangi, Royal Huisman currently has three superyacht projects in the pipeline at a length of approximately 200 metres - an 81-metre schooner that will be the largest aluminium sailing yacht in the world, a 55-plus metre motor yacht known as Project Phi and a 60-metre sailing boat.