One of the most beautiful and popular keeled monohulls in the world, the sailing ships «Dragon» are celebrating these days the 90th anniversary of the class. In honour of the anniversary, a regatta is taking place in San Remo, Italy, from October 6 to 11 with 162 teams participating under 26 flags from Europe,Australia, Asia and North America.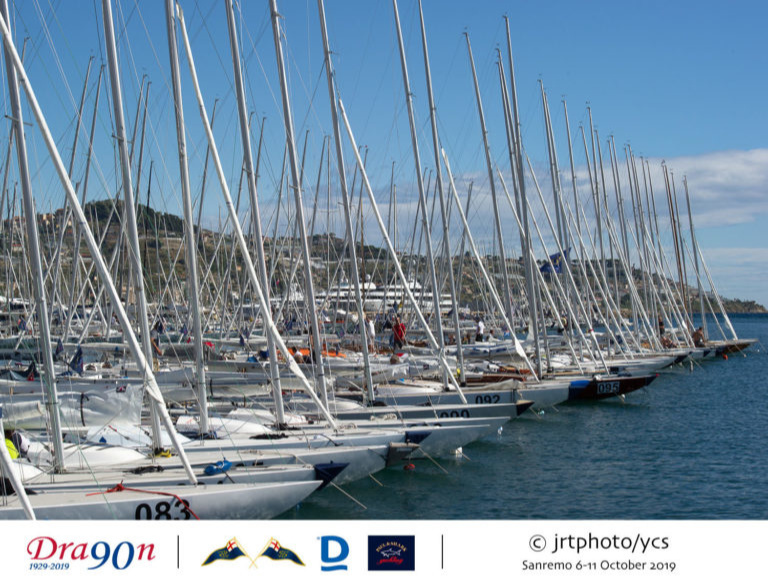 Russia is represented by 16 boats, one of which will race including the president of theinternational class association Vasily Senatorov.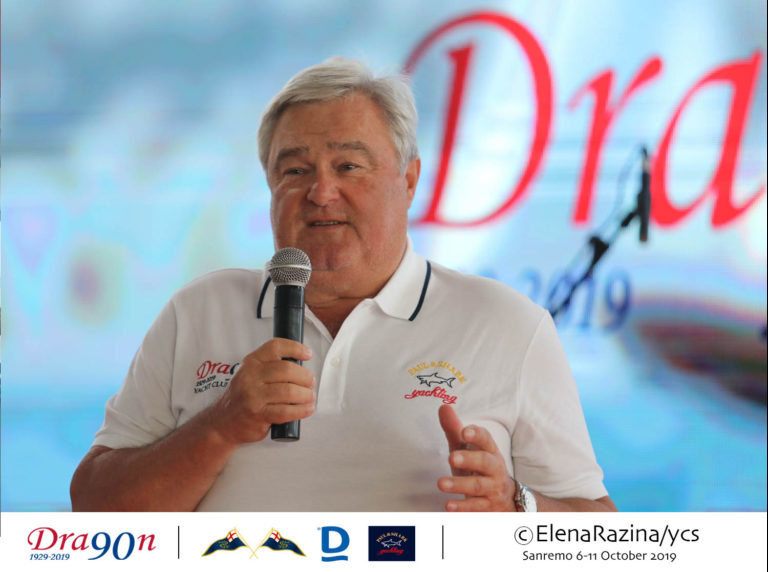 «Yacht Club Sanremo often hosts major regattas with a large number of participants, but even by these standards the "Dragons" anniversary regatta is a large-scale event», - say organizers.
Along with modern boats, classic wooden «Dragons», built before the class was switched to fiberglass in the early 70s, also take part in the festivities. The current regatta was probably the largest gathering of these boats in the last few years.
The oldest of the wooden sailing boats, Irish Gypsy is 86 years old this year.
Initially the original intention was to have these classic boats in a separate division, but it turned out that all of them are in excellent condition and quite capable of racing on a par with younger and more modern yachts.
«Other wooden Dragons» arriving in Sanremo include the Canadian Mistral (1970) that was runner-up in the 1975 World Championship and won the 1983 one. The Irish Leprechaun once belonged to British Olympic yachtsman and Banks Sails builder Bruce Banks. Blue Haze (1959), owned by class veteran Briton Ivan Bradbury, won the 1965 European Championship and Edinburgh Cup and was the boat of the British Olympic team in 1968 and 1972. In total in the history of the «class Dragons» were represented at the Olympics 6 times between 1948 and 1972.
The programme for the anniversary regatta includes two days of qualifying races in two Round-robin fleets on October 7-8 and final races in«gold», «silver» and«bronze» fleets on October 10-11. Unfortunately due to strong and unstable wind direction and a crosswave the race on October 7 did not take place.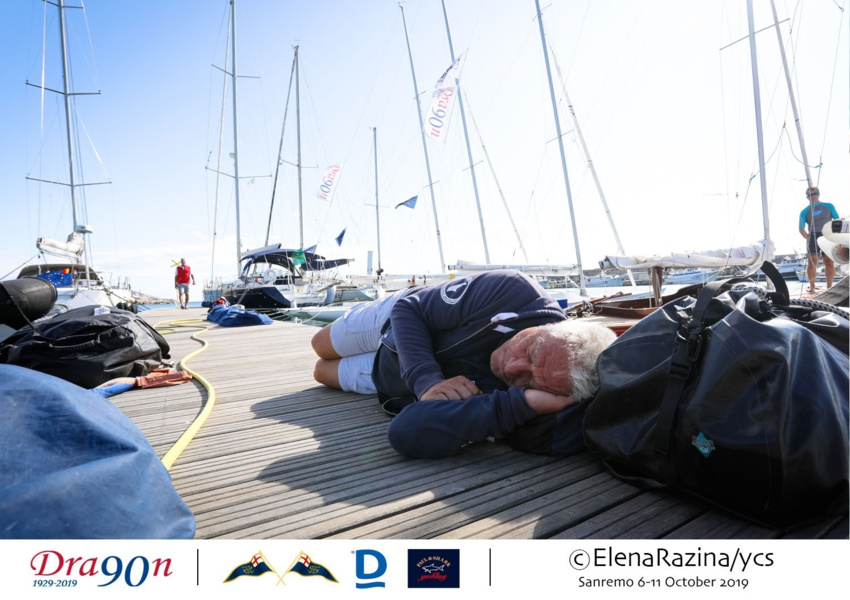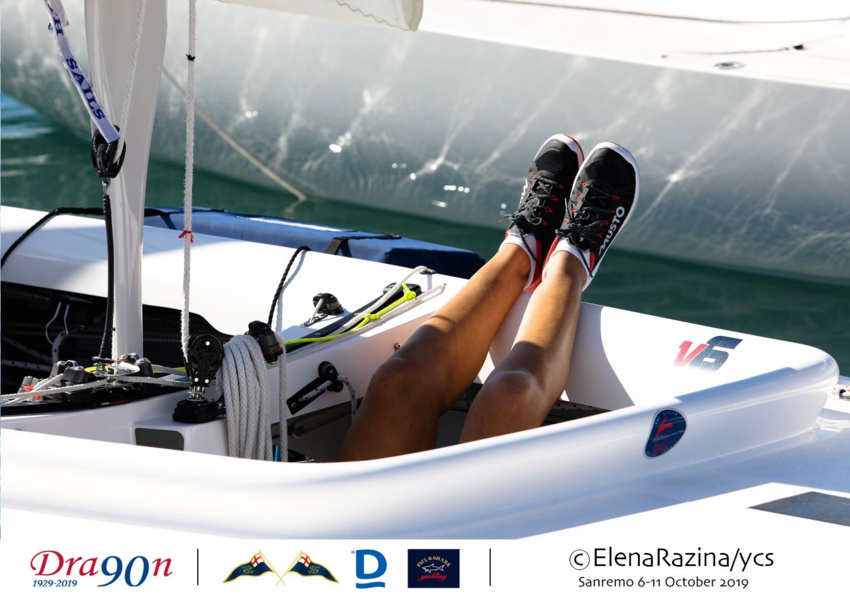 Wednesday, October 9 will be a special holiday program. The first race will be the Gala Race where all 162 «Dragon» will take to the start line together. This will be followed by races in the Juniors (joint crew age under 100, skipper no older than 33) Masters (joint age over 180), Ladies, Family Crews and Champion Of Champions divisions.
In the Champion Of Champions category medallists of Olympic Games, World Championships, European Championships, World Cups in any class and Dragon Gold Cup medallists will compete. The race will bring together sailing stars like Australians Hamish Pepper and PeterGilmour, Dane Jørgen Schönherr, Briton Andy Beadsworth, Portuguese Pedro Andrade. One of the most successful women drivers of the class, British Gavia Wilkinson-Cox, will take part in Masters, Ladies and Champion of Champions races. From Russia Evgeny Braslavets, Dmitry Samokhin and AnatolyLoginov will start in Champion of Champions Race.
Coastal program of the regatta is as diverse as race program.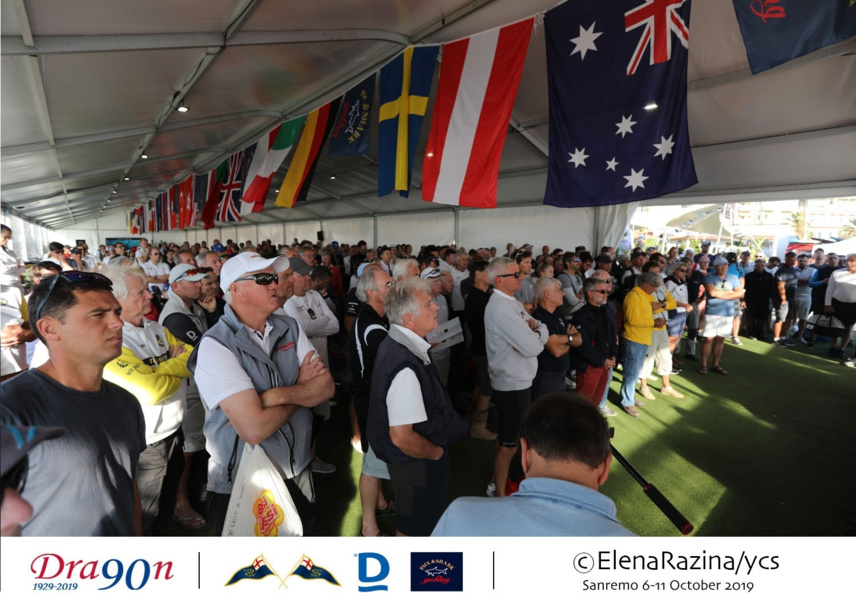 On October 7, the participants who had never set to sea enjoyed Russian hospitality: St. Petersburg Yacht Club organized a jazz party and treated their guests with vodka, caviar and pancakes. On October 8 and 10 the main sponsors of the evening will be Glenfiddich and Yanmar Scotch whisky. The festive October 9 will conclude with a gala dinner and the awards ceremony for the anniversary regatta will take place on October 11.
«This class is so strong because it is attended by gentlemen and ladies who value sincerity, good manners and sportsmanship over winning, people with whom one wants to spend time. May it always be so»," wished Hong Kong yachtsman Lowell Chang.