Dutch shipyard Royal Huisman has lifted the veil of secrecy surrounding the Phi.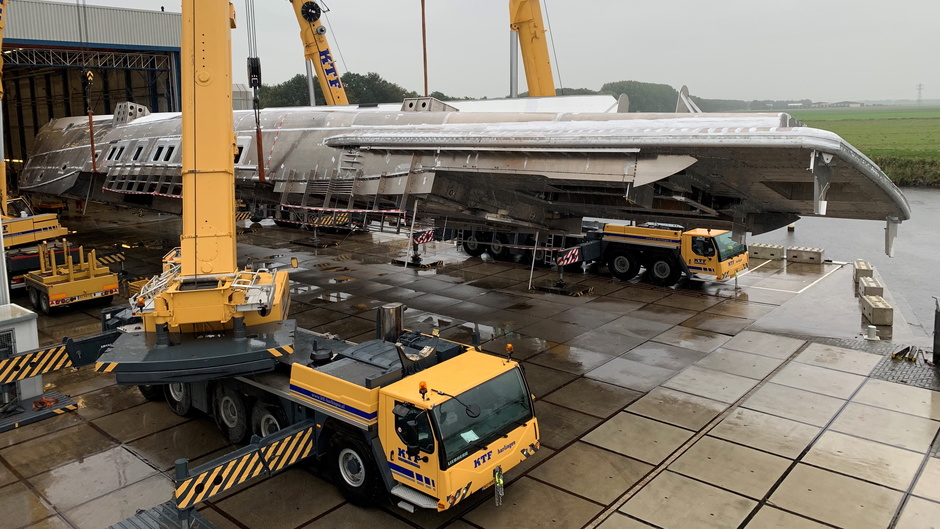 Aluminium narrow hull Fast Displacement XL®over 55 metres long was taken out of its hangar in Vollenhove for the first timeto be turned over with the help of four cranes.

«Phi's proportions will literally divine». «When designing her, the team of naval architects Van Oossanen anddesigners Cor D. Rover and Lawson Robb tried to follow the golden ratio rule (Latin: sectio divina,») as closely as possible. Hence the boat's name: traditionally this ratio is denoted by the Greek letter «Phi».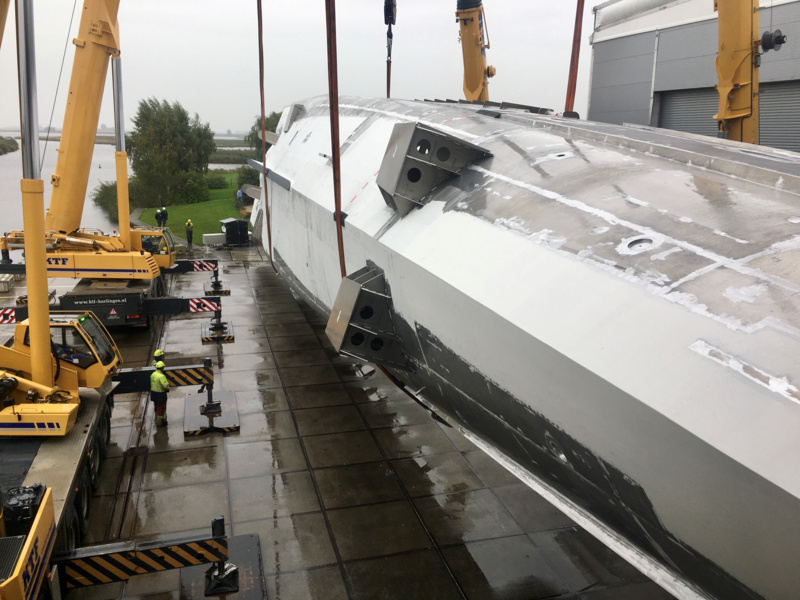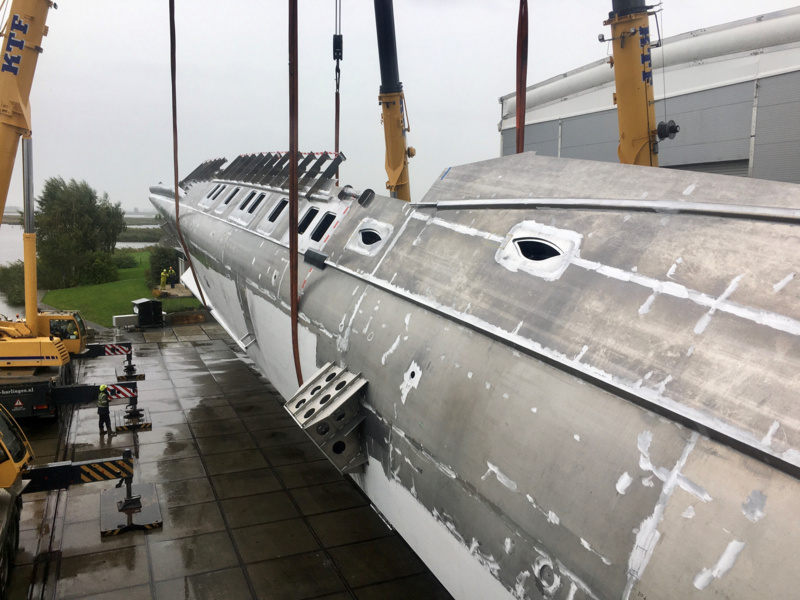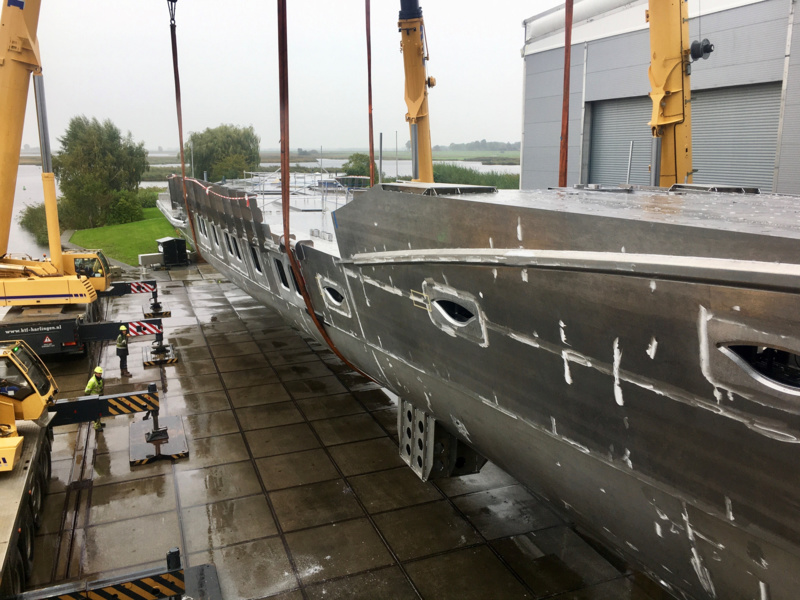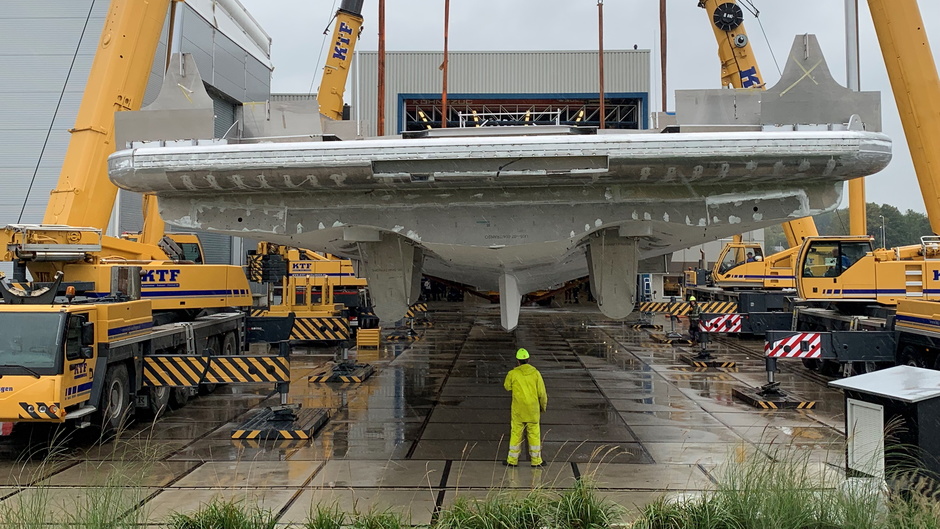 The hours-long negotiations between Cor D. Rover and the future owner took several years. The construction contract was finally signed in the spring of 2018.
Although the boat, albeit in unfinished form, can already be seen live, Royal Huisman renders of it are still showing either in small chunks or obscured. The full picture, it seems, we will only be able to enjoy when Phi is launched in 2021.




It is known that 2 owners, 10 guests and 11 crew members will be on board.
Despite Phi's impressive size, her gross tonnage will remain well within 500GT. And Phi will accelerate to 22 knots.
Phi will be paired to an aluminium 36-metre support vessel. It too has been designed by Van Oossanen and Cor D. Rover. Its primary function will be to carry a variety of land and waterborne equipment as well as a reserve of fuel for Phi.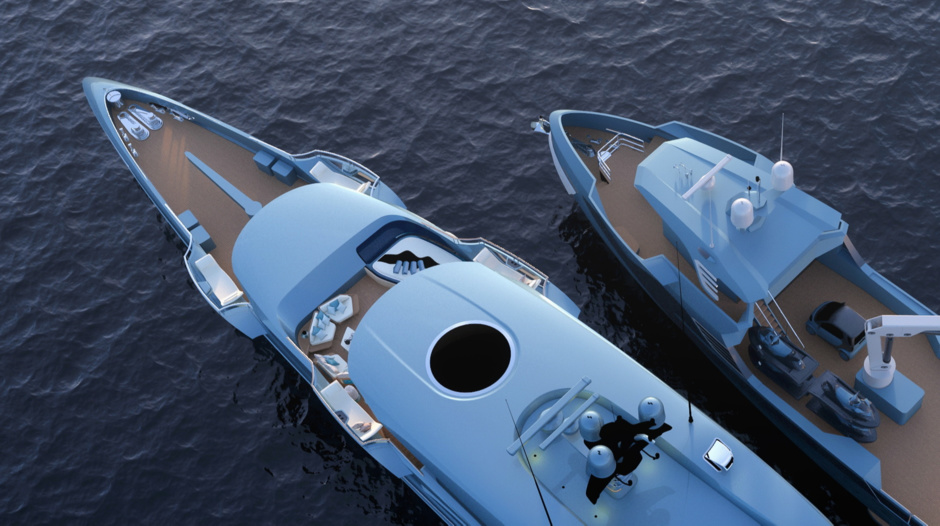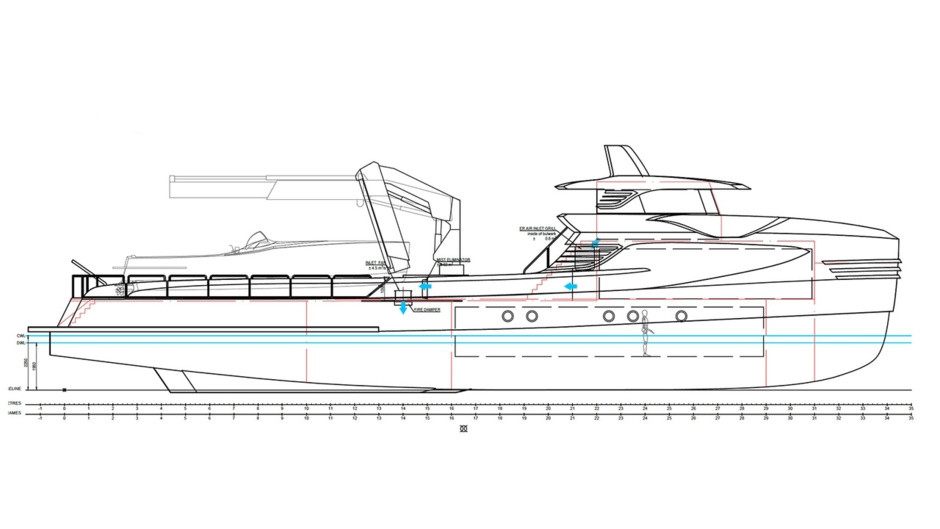 The future owner has already signed a construction contract and the vessel is being builtat Alia Yachts shipyard in Turkey. It is also scheduled to be completed in 2021.