Repeated participant of the Vendée Globe, Austrian yachtsman Norbert Sedlacek cherishes a dream: to sail solo, non-stop around the world across all 5 oceans. He had already set off from the French port of Le Sables d' Olonne twice, but was forced to return shortly after each attempt due to technical problems. A new attempt is scheduled for 2020.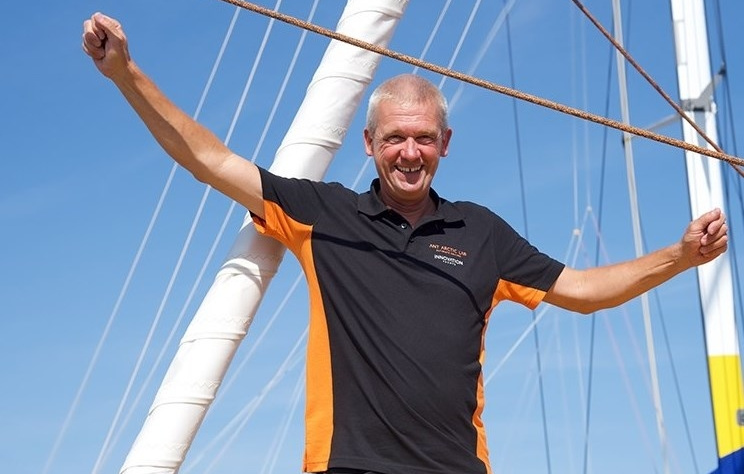 The AAL (AntArcticLab) sailing vessel in which Sedlacek wants to embark on this 34,000 nautical mile journey is a veritable undercover superhero.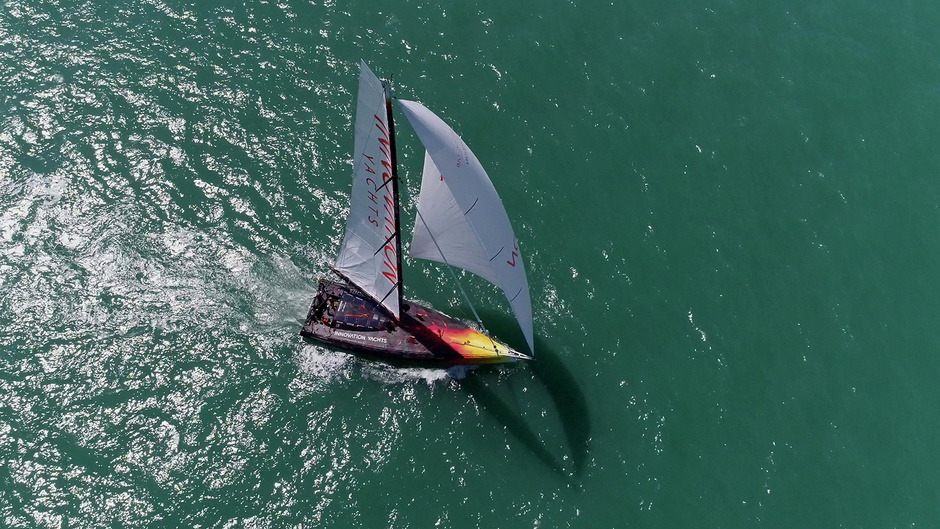 On the face of it this is a run-of-the-mill 18-metre IMOCA 60 in fibreglass, but that's just the way it looks. The boat is in fact an Open 60 class boat to be precise.
More importantly, it is made of recycled volcanic basalt .
The history of the boat's creation was not an easy one. It started back in 2009. After taking part in the Vendée Globe, Sedlacek began investigating the potential of basalt, which he envisioned as a more environmentally friendly substitute for fiberglass in boat construction.
The first prototype of the future AAL, the 4.8-meter Open16 FipoFix was piloted back in 2013. However, no existing shipyard wanted to take on the responsibility of building a new model from an untested material. To build a full-scale Open 60, Sedlacek had to set up his own shipyard, Innovation Yachts, in 2014.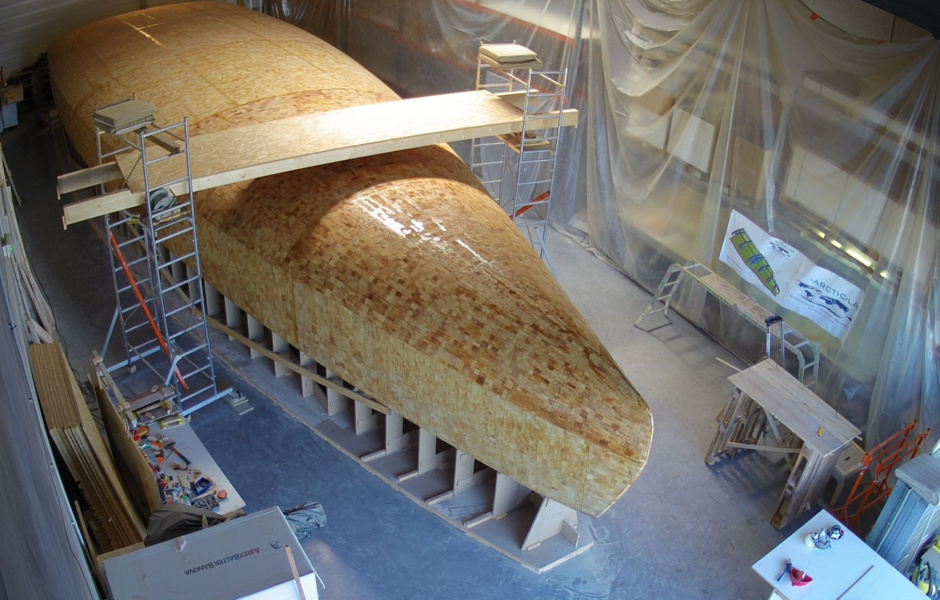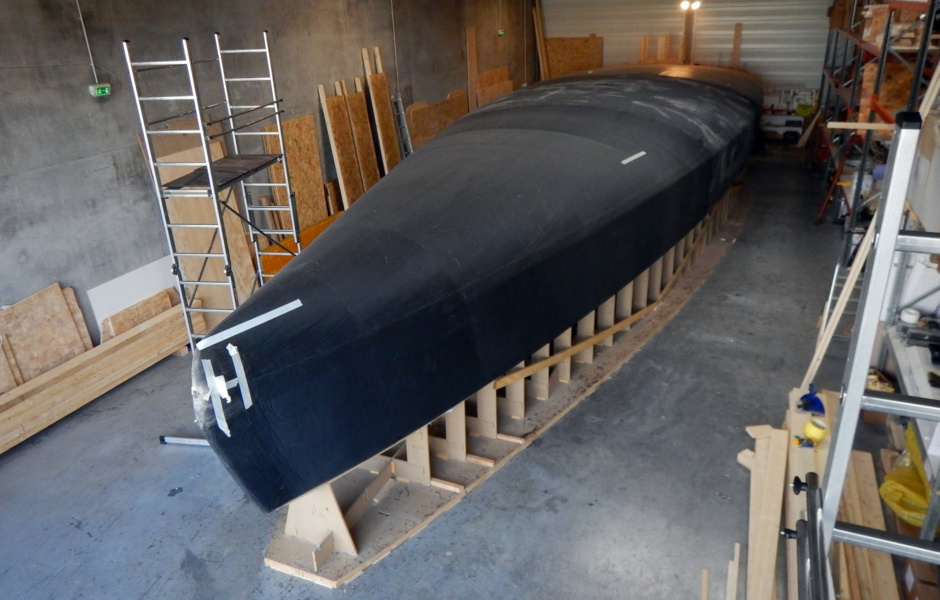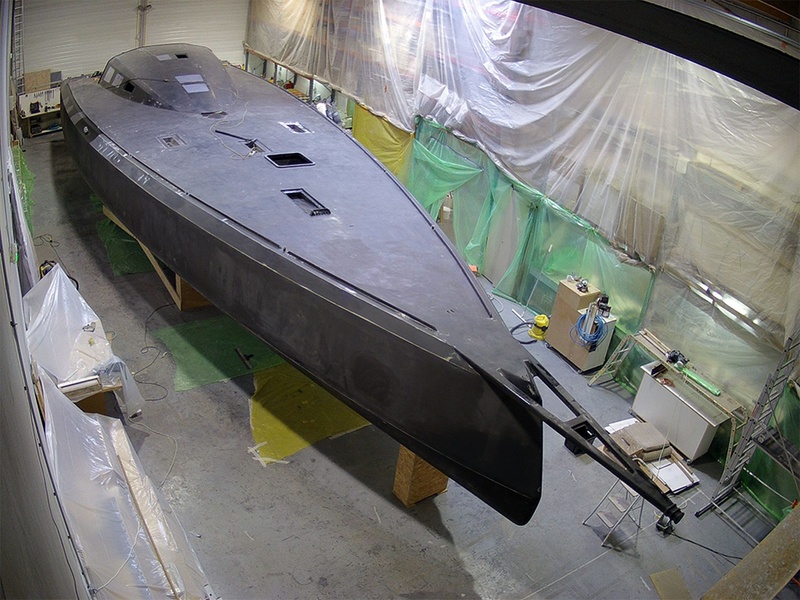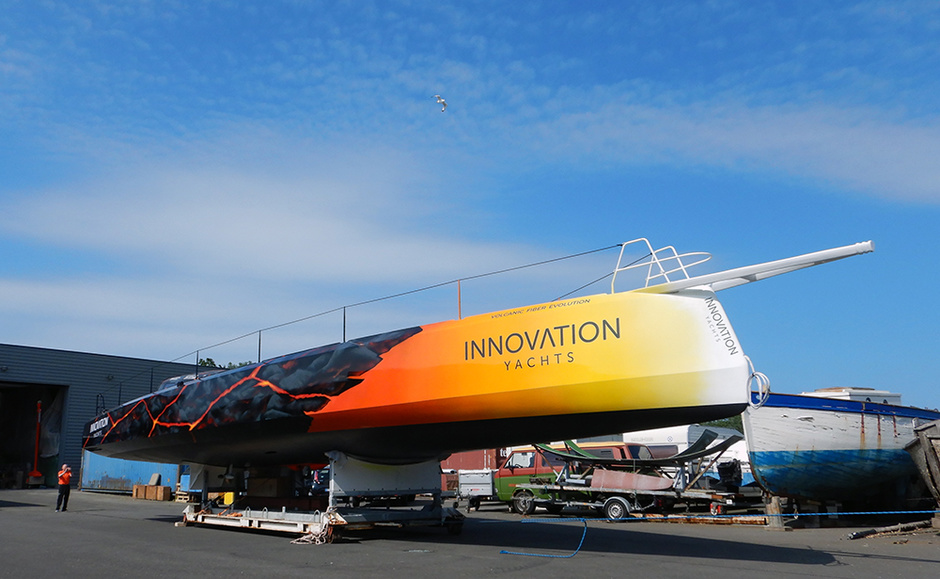 According to the yachtsman, basalt is ideal for the hull of a boat that is going to sail through the ice. This material is quite strong, shockproof, can even absorb shocks, is hydrophobic, extremely resistant to high temperatures and ultraviolet. Unlike carbon, basalt plastic does not break off in pieces; it peels off, which reduces the risk of critical damages.
The pleasant addition is that the construction from basalt is one third cheaper than from carbon. Moreover, the running characteristics of a volcanic boat are not only good, but sometimes even better than its fiberglass counterparts.
Taking into account that the boat will be cruising in the Arctic latitudes and will have to operate on ice floes, its bow and corners are reinforced considerably, and the underwater part of the hull is made of two layers. Inside, the hull is divided into compartments with 73 bulkheads.
The keel is protected from ice by three dagger-type centreboards, one of which is located in front of the keel in the bow of the boat.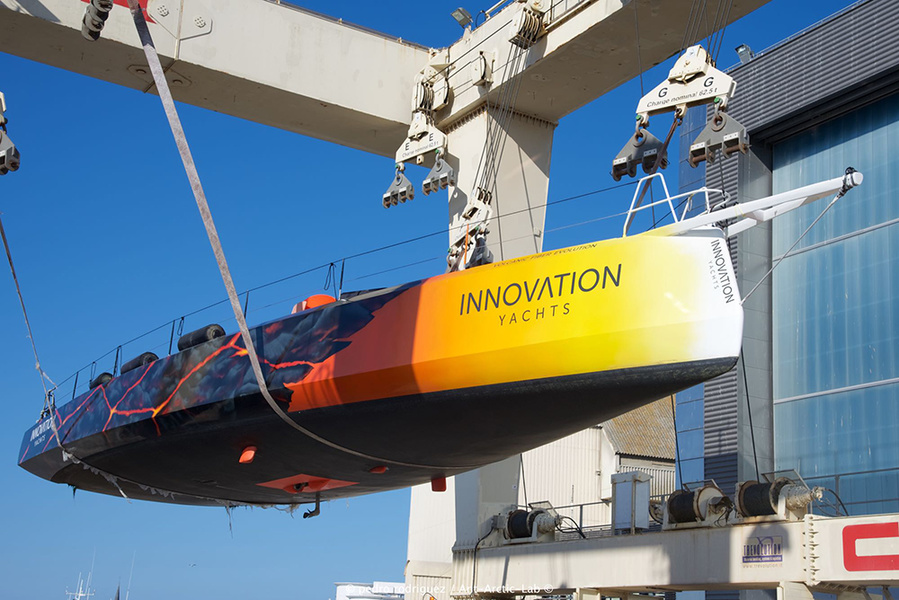 To reduce risks, boat speed in ice-covered areas (from Greenlandto Bering sea) will be reduced to 3-5 knots. Its maximum speed will be about 13 knots.
Onboard equipment will be powered by 8 fixed and 2 portable solar panels and two Oceanvolt motors to be used as hydro generators. According to Sedlacek's calculations, the reserve in batteries will be enough for 8-10 days of autonomous operation.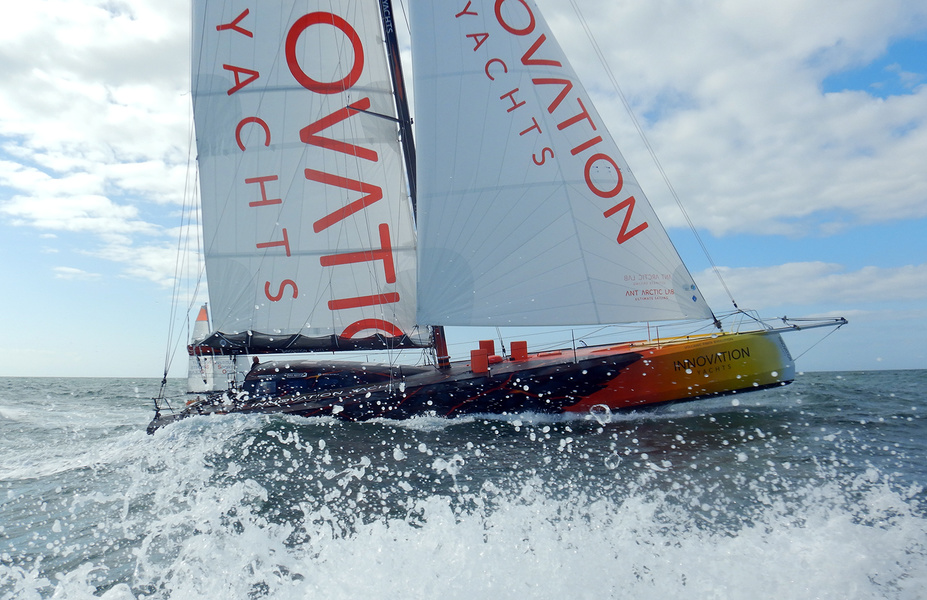 In addition to basalt, certified balsa wood from Ecuador as well as medical epoxy resin, which produces less harmful emissions, were also used in the construction of the AAL.

Innovation Yachts is using the time before the new round-the-world launch to build the first prototype«of AAL's electric-powered little brother».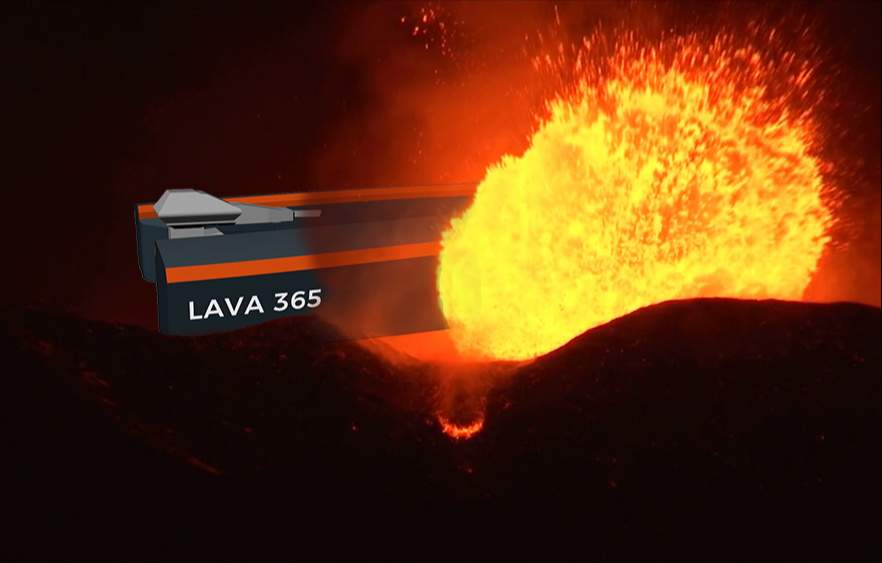 The 3.6-metre sloop will be called Lava 365.